BitGive Foundation & The Water Project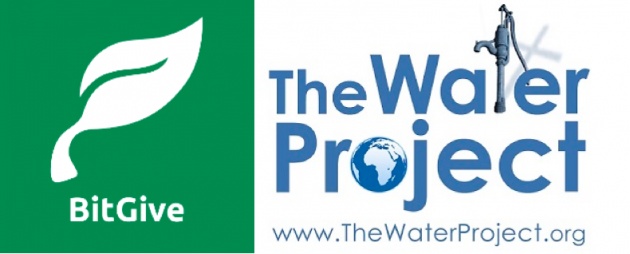 The BitGive Foundation is the first and largest nonprofit Bitcoin organization in the world today. Connie Gallippi is the founder and Executive Director of the BitGive Foundation. She believes the price of Bitcoin will increase over time, which will result in a gradual increase in donations – as the price of Bitcoin rises. The BitGive Foundation partners with other nonprofit organizations around the world to help bring Bitcoin awareness – while impacting the lives of those who are helped by donations. The foundation recently partnered with The Water Project in a campaign to help provide clean, sanitary water in developing countries.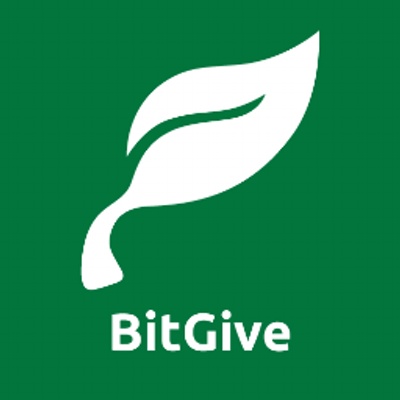 The Water Project
The Water Project is a registered 501(c)(3) nonprofit organization – meaning that all donations are tax-deductible. The main purpose of The Water Project is to provide sustainable water projects to developing communities and countries in sub-Saharan Africa. The organization provides professional advice and training to promote clean, safe water. They also provide the necessary financial support for the construction of water projects with their partners and staff.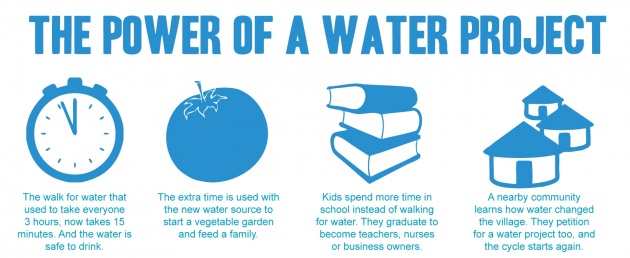 Access to clean water is crucial for all communities and individuals to grow and prosper. Almost 1.1 billion people do not have access to clean water – 37% of those people live in sub-Saharan Africa. Water isn't only a necessity for life; Water provides hope for the people living in these developing countries. Almost 500 million school days are lost every year as a result of water related diseases.
Bitcoin and Charitable Causes
Bitcoin has gained significant public awareness since the beginning of 2013. With the price fluctuations, governance, large corporations and venture capital investments, Bitcoin has become the example of an incredibly disruptive and revolutionary technology. The majority of Bitcoin news has been centered on price and government regulation. As Bitcoin continues to grow and expand, the potential uses of Bitcoin flourishes as a direct result – with the number of organizations and companies accepting Bitcoin growing each day.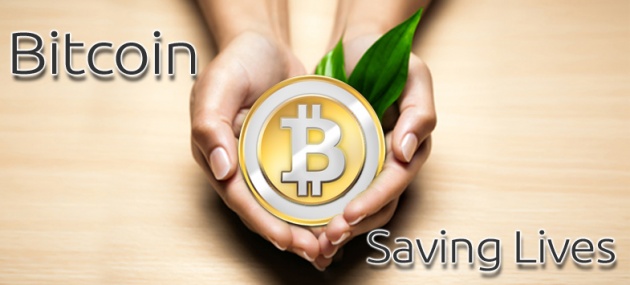 The potential use of Bitcoin in charitable causes is exponential. Bitcoin is a globally distributable, digital currency – meaning anyone with access to the Internet can accept and use the digital currency. Bitcoin eliminates bank transaction and currency conversion fees, which enables the realistic use of micropayments. Now anyone from anywhere in the world can send a small donation without having to worry about losing value to institutional fees.
Bitcoin provides the ability for safe, secure and almost instantaneous donations to any person or organization in the world. Previously, it wasn't realistic to send a $1 USD donation (select this link to convert to your national currency) across the world. The cost of transacting and converting the currency exceed $1 USD significantly. With Bitcoin, it is now possible to send a fraction of $1 USD at virtually no cost. This provides an incredible opportunity and advantage for nonprofit organizations worldwide.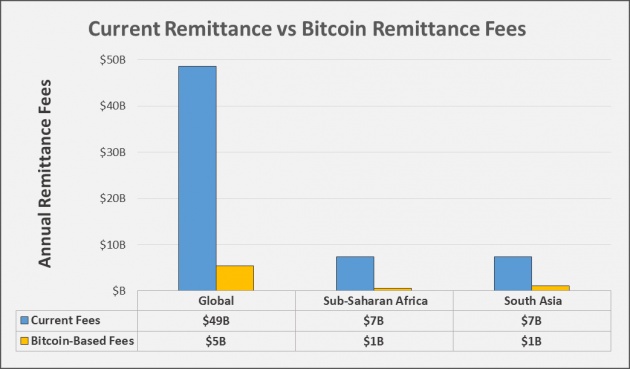 Donate Bitcoin Now!
The BitGive Foundation and The Water Project have partnered up to help raise donations that will bring clean, safe drinking water to developing countries in sub-Saharan Africa. The goal has been set at $10,000 USD (BTC equivalent), and the campaign has already raised $6,946 USD worth of Bitcoin! If you would like to donate any Bitcoin to this campaign, please visit the following link:
https://thewaterproject.org/community/profile/bitgive-foundation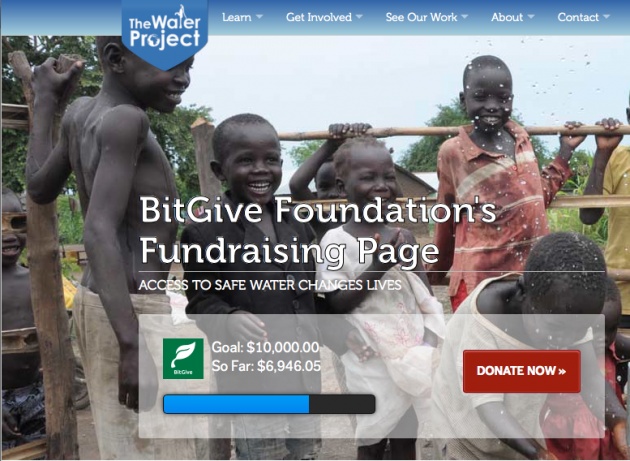 When you make a donation, you aren't only providing financial support and clean water to the people in these developing countries - you are providing hope. Hope is a necessity for the empowerment of the people in developing countries. By providing water and hope, you can change the world!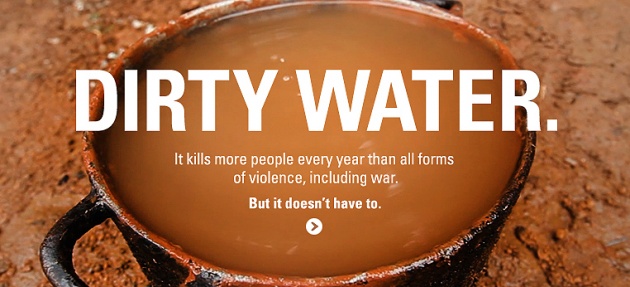 Thank you and please subscribe to us at Greater-Tomorrow on http://www.filmannex.com/Greater-Tomorrow and follow us on Twitter @Greater_T for more nonprofit and philanthropic Bitcoin related news!
Written by Steven Carpenter