CHOCOLATE BREAD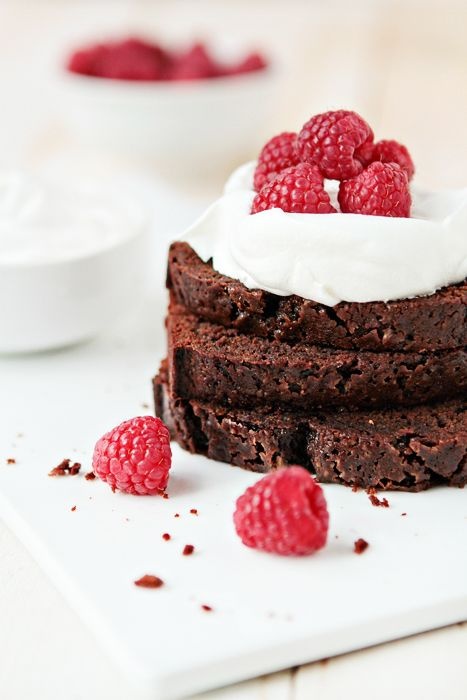 INGREDIENTS:
2 1/4 cups all-purpose flour
2 cups granulated sugar
3/4 cup unsweetened cocoa powder
1 1/2 teaspoons baking powder
1/2 teaspoon salt
1 1/2 cups milk
1 cup vegetable oil
3 large eggs
2 teaspoons vanilla extract
1 tablespoon instant espresso granules dissolved in 1 tablespoon hot water, optional (see note section below)
2 cups semisweet chocolate morsels, plus 2 tablespoons flour
DIRECTIONS:
1. Preheat oven to 325 °F;. Spray (2) 9 by 5-inch loaf pans with nonstick cooking spray and line with parchment paper. Give the parchment a quick spray as well.
2. In a large bowl whisk together the flour, sugar, cocoa, baking powder, and salt. Using an electric mixer, beat in the milk, oil, eggs, vanilla and optional espresso mixture. Combine at medium speed with an electric mixer until combined. In a medium bowl, toss the chocolate chips with 2 tablespoons of flour (this will help to prevent the chips from sinking to the bottom of the batter). Spoon the batter evenly into the prepared pans.
3. Bake in preheated oven until a wooden pick inserted in center comes out clean, about 1 hour and 15-20 minutes. Let cool in the pans for 20 minutes. Remove the bread from the pans and cool completely on a wire rack.
NOTES:
This bread will store well in an airtight container at room temperature for up to 3 days.