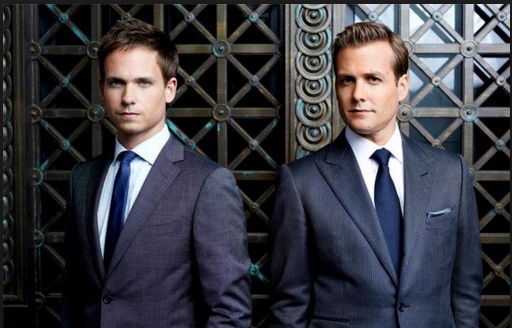 When I say it is the best tv series I mean that without exaggerating. Yes, I dare say it is better than GoT and even the Sopranos. Read on if you want to know why.
Suits is a story of Mike Ross, a highschool dropout who has a photographic memory and uses it to work as a lawyer for a very exclusive firm that only employs Harvard graduates.. And since he didn't even go to college, Mike struggles to hide his identity from his co workers. The only one who knows he is a fraud is the one who hired him, and the top closer of the firm, Harvey Spectre.
What makes suits stand out from other drama series out there is how brilliantly it is written. The characters are superb and the dialogue is witty and crisp. There's Donna the best secretary in the world who is always one step ahead of her boss. Rachel, the paralegal who is smarter than the associates. And everyone's favorite anti hero, the eccentric and emotional Louis Litt. Watch this guys close cases and banter with each other and I guarantee you will always ask for more.
Oh I almost forgot, the soundtrack is superb! Every bit of music jives with the mood perfectly and has the bad habit of sinking into your head and giving you an LSS. Overall I would say that this franchise has the best tv crew and cast today. Watch it and see for yourselves!