Ernest and Celestine
Celestine is a young mouse who lives in the underground world of rodents. At the orphanage where she lives, the caretaker known as the Gray One tells scary stories about the evil nature of the bears that live in the outside world, though Celestine doubts the stories are entirely true. She loves to draw but must soon study dentistry, the occupation all rodents hold. In preparation, she must travel above ground to collect bear cubs' lost teeth from underneath pillows. On one such occasion, the cub's family catches Celestine in the act and chase her into a trash can where she spends the night. The next morning, a destitute and starving bear named Ernest discovers Celestine and attempts to eat her. When she convinces him not to and leads the way to a cellar full of food, an unlikely bond forms between the two. But as they soon discover, not everyone - above ground or below - is so accepting of their unprecedented friendship.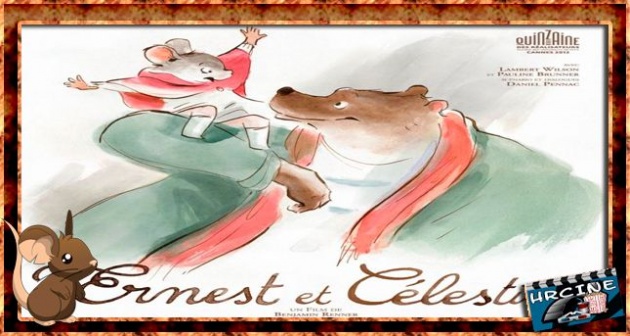 Ratatouille
Remy is an idealistic and ambitious young rat, gifted with highly developed senses of taste and smell. Inspired by his idol, the recently deceased chef Auguste Gusteau, Remy dreams of becoming a cook himself. When a woman sees his clan, they are forced to abandon their home; Remy is separated from them as a result of the woman's gunshots. He ends up in the sewers of Paris and eventually finds himself at a skylight overlooking the kitchen of Gusteau's restaurant.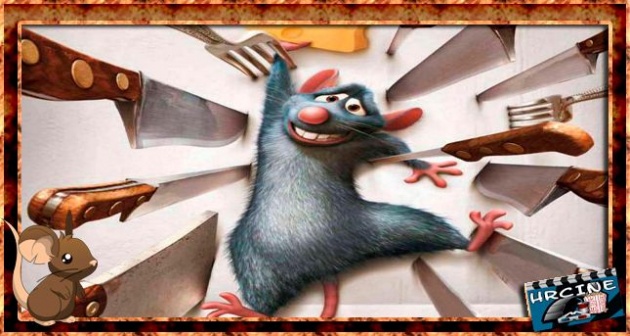 Watership Down
In the Sandleford warren, Fiver, a young runt rabbit who is a seer, receives a frightening vision of his warren's immenient destruction. When he and his loving brother, Hazel, fail to convince their chief of the need to evacuate; they set out on their own with a small band of others who heeded the warning and barely manage to elude the Warren's military caste. What follows is a perilous journey in which the band faces dangers of all varieties like predators, humans and even their own kind. While they eventually find a peaceful new home at Watership Down, they have new problems that will lead to a deadly conflict with the neighbouring Warren called Efrafa, which is a police state by the powerful and insane General Woundwart.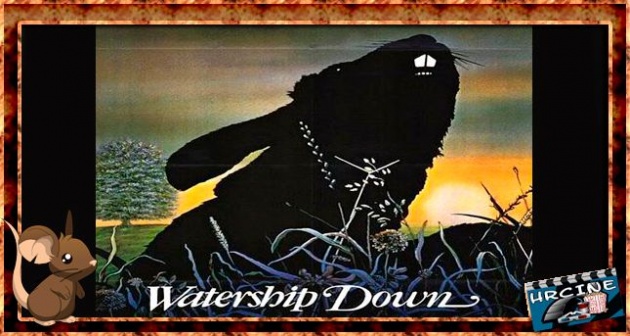 The Secret of NIMH
Mrs. Brisby, a widowed mouse, lives in a cinder block with her children on the Fitzgibbon farm. She is preparing to move her family out of the field they live in as plowing time approaches, however her son Timothy has fallen ill, and moving him could prove fatal. Mrs. Brisby visits The Great Owl, a wise creature who advises her to visit a mysterious group of rats who live beneath a rose bush on the farm. Upon visiting the rats, Brisby meets Nicodemus, the wise and mystical leader of the rats, and Justin, a friendly rat who immediately becomes attached to Mrs. Brisby. While there, she learns that her late husband, Mr. Jonathon Brisby, along with the rats, was a part of a series of experiments at a place known only as N.I.M.H. (National Institute of Mental Health).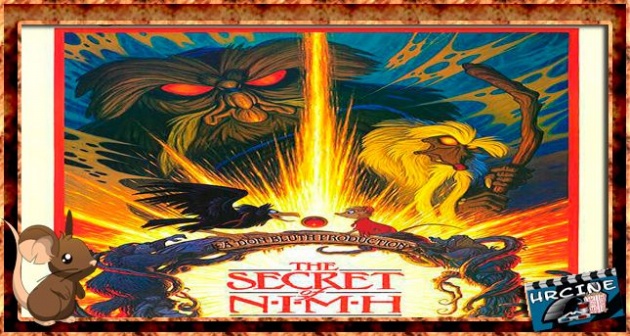 The Great Mouse Detective
This exciting, fun-filled Disney classic adventure pits legendary mouse super sleuth, Basil, against Professor Ratigan, the world's greatest criminal mind. With the help of Dawson and a sweet little mouse named Olivia, Basil must outwit the ruthless rodent to save all of Mousedom. Features the voices of Vincent Price, Barrie Ingham, Val Bettin, Susanne Pollatschek, Candy Candido, Eve Brenner, Alan Young and Melissa Manchester.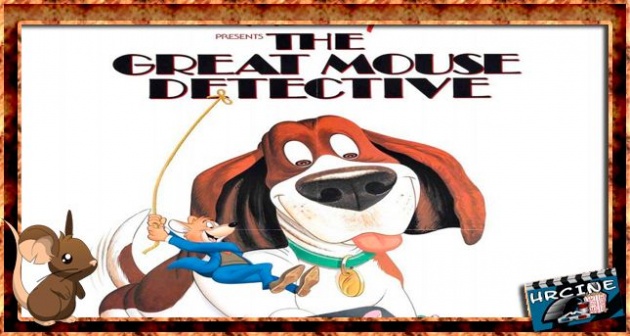 Rodents. Top 5 Movies.Created by HRCine (Historiasyrelatos3)