Rotten Pages is a play about the one thing which all of us have in common. Something which makes us do noble as well as horrible things. The yearning, the burning itch to have what to want to touch. to feel, to savour our temptations.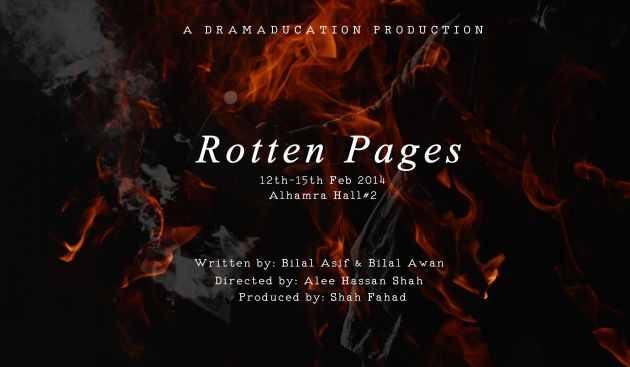 Plot:
A well-educated and learned writer realizes after extensive reading that he has exhausted his writing skills during the process; everything he writes is a blend of what he has read. So in his endeavors to rekindle his spark for creativity, he starts to alter the course of events of his life.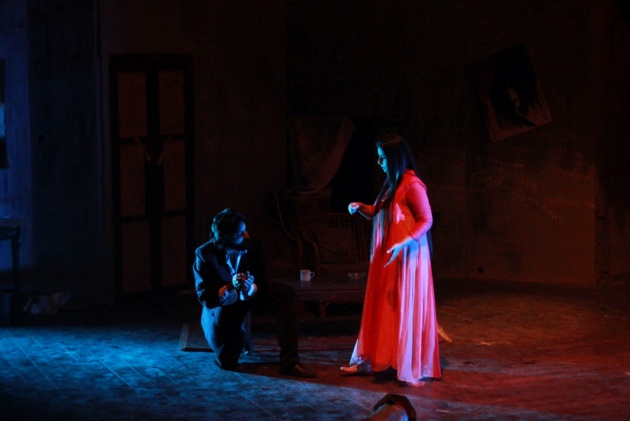 Overview:
Rotten Pages is a multilingual play and a blend of prose,poetry and music. It was first performed in FAST Dramafest 2013. After that it clean sweeped the LUMS Dramafest 2013 and then it was performed commercially in Alhamra, Lahore on Fed 2014. For 5 days it kept the audience bound to their seats and got very positive remarks from public as well as critics.
A short film is also being planned to be made on this play. Here is the teaser made for Rotten Pages.
Teaser