Welcome Back !
I am here to make another review!
Today the game is: SAS 3 Zombie Assault!

Let's start:
SAS 3 Zombie Assault has been made by Ninja Kiwi !
SAS 3 Zombie Assault is a TPS where you control a real SAS!
Your enemies are the Zombies!
All you can do is try to survive :)


Let's see some screenshot:
(Main Menu)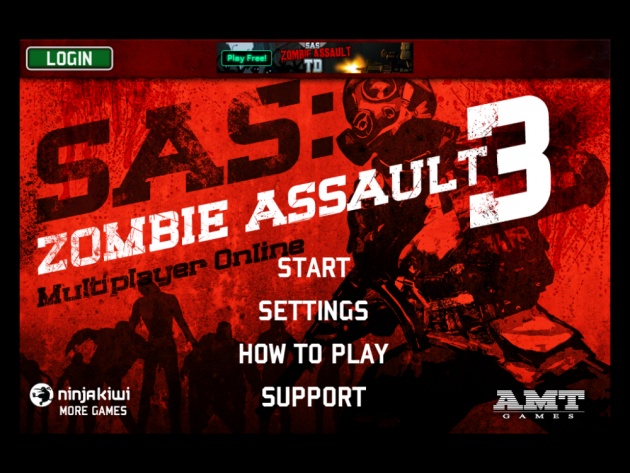 Here you can see that in the main menu we got some features:
The most important is the Login button cause it permit to you to not lose your in-game stats.
All you need to login is a ninjakiwi account.
Then we have a start button tu start playing, settings, tutorial (how to play) and support for contact ninja kiwi for any bugs/ideas/question.
When we press start we got another menu: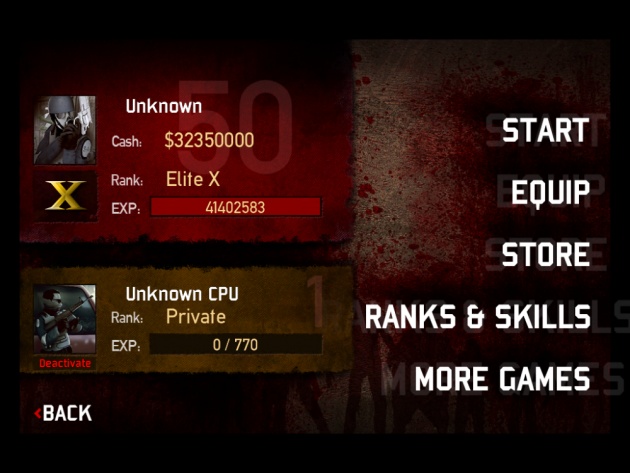 Here you can see your stats (Nickname, cash, rank) and your ally (a bot who helps you to kill zombies) stats.
Here are other features:
-Start: Choose to play single player, coop online, or play a private match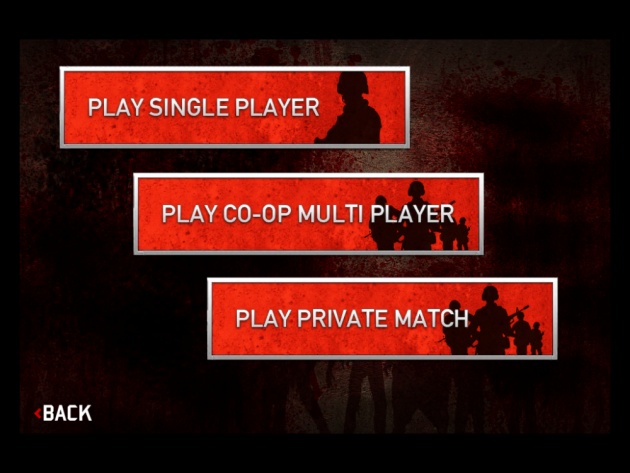 -Equip: Prepare yourself for the next mission. You can select your guns and your armor.
If your bot is activated you can take equip for it too!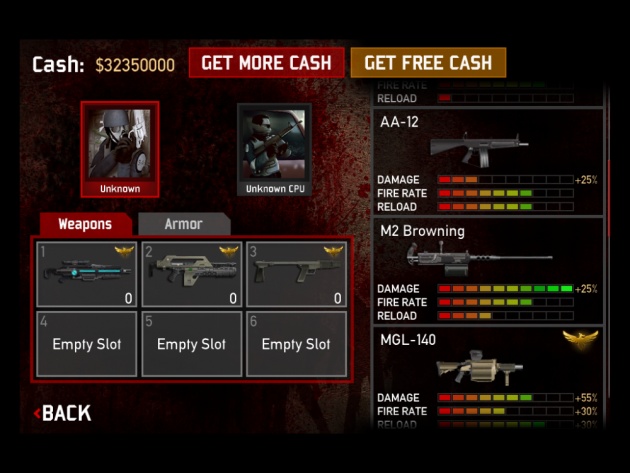 -Store: Buy cash, granades, premium features, upgrades and more!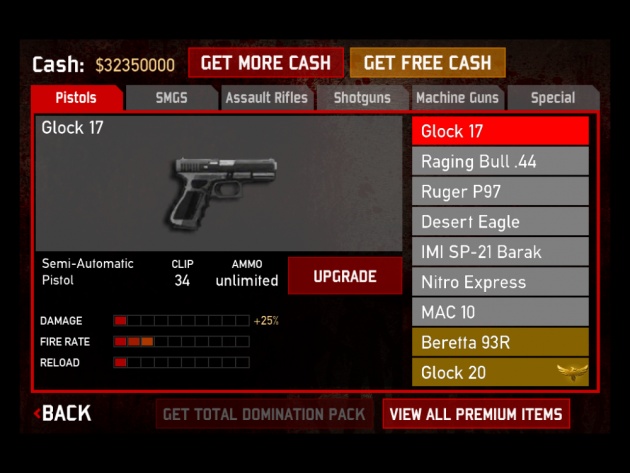 -Ranks & Skills: See your next level, your unlocked skills (like faster reload, more damage and more), or buy for a level up/ Rebirth.
Re birth makes you get level 1 again and upgrade a weapon for ever to make damage, reload and clip size stronger.


-More Games: Download more Ninja Kiwi games!

After all, if we press start and we choose to play single player, co-op, or play a private match, we can choose to play "Story" mission, Purge mode (kill all Zombie Nests), Apocalypse mode (A large horde of zombie - can take more than 30 minutes), or a Daily Mission.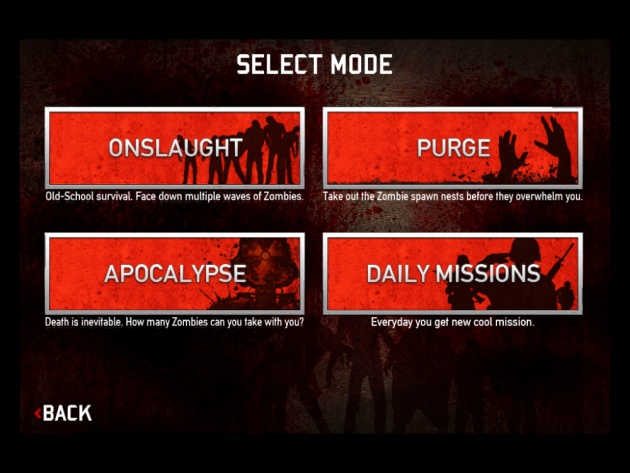 Before start a mission the game asks you to buy more power-ups like granades, resistance, turrets and more.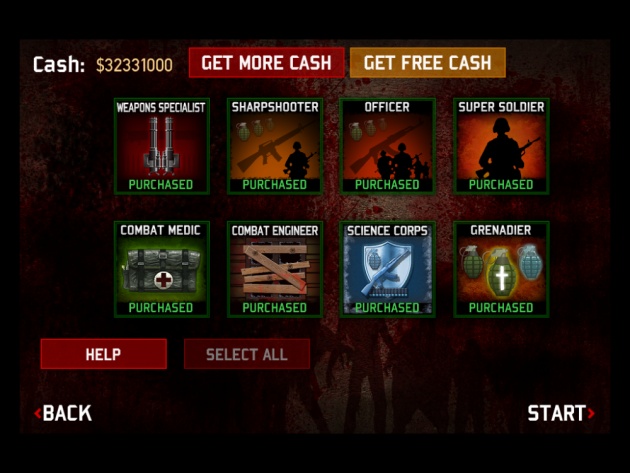 Finally you are ready!
YOU CAN FIGHT ZOMBIES AND TRY TO SURVIVE!
Good luck soldiers.
(Gameplay screenshots)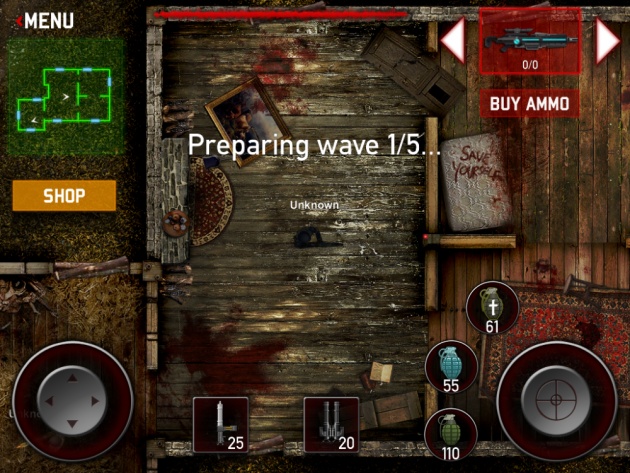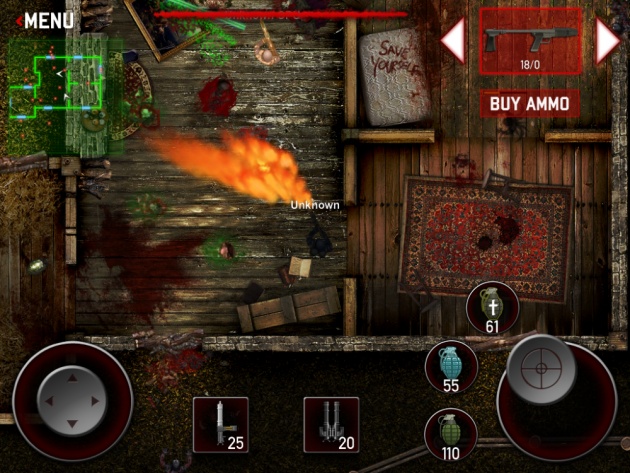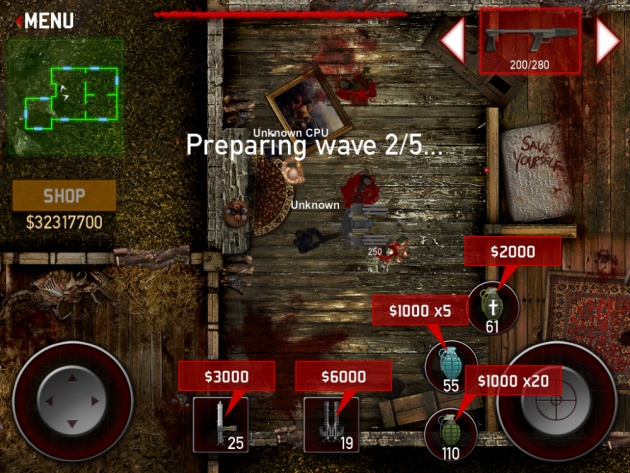 My comment:
I like this game a lot.
I know it from a lot of time and I enjoyed a lot by playing this.
You should try it. It's awesome.
9/10
-Psycho