Video credits: Sharon Lopez via YouTube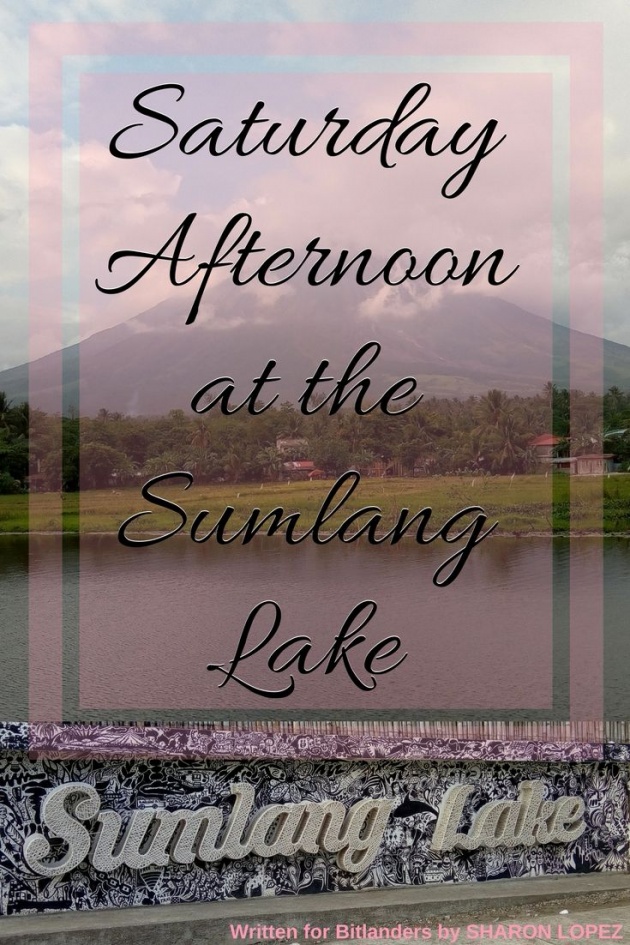 Image Credits: Sharon Lopez via Bitlanders
It's been quite some time that hubby and I made a plan of going to Sumlang Lake. However, due to the busy schedule having a full-time job and an online work which I need to manage, we could not pursue the plan. Added to the issue is the continuous raining during the previous months. I am seeing a lot of people from our place and even those who came from other regions posting photos of the place on Facebook.
Unexpectedly, we were able to visit the place this Saturday. After having our lunch, hubby asked me if I am still interested in going to the place because he can see that the weather is good. We headed our way towards the lake immediately.
Where is Sumlang Lake located?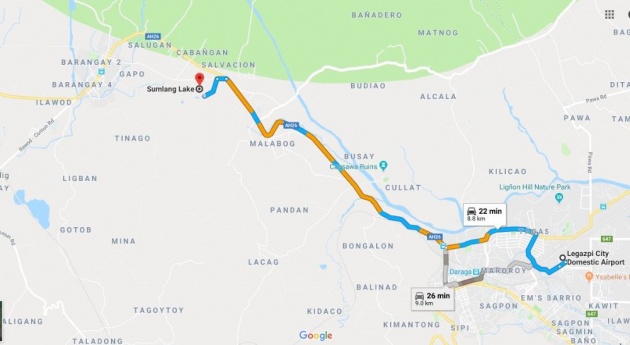 Image Credits: Sharon Lopez via Bitlanders
Sumlang Lake is located in Camalig, a 1st class municipality in the province of Albay. Just a few meters away from Legazpi City. Sumlang is the name of the village (barangay) with 1,814 total population according to the 2010 population and housing survey. Camalig is known for its sumptuous pinangat, a Bicolano dish made of Gabi leaves, meat, ginger and coconut milk wrapped in taro leaves.
To give you an idea of what pinangat is, here is a photo of it.
Image Credits: Clickthecity.com
A Brief History of Sumlang Lake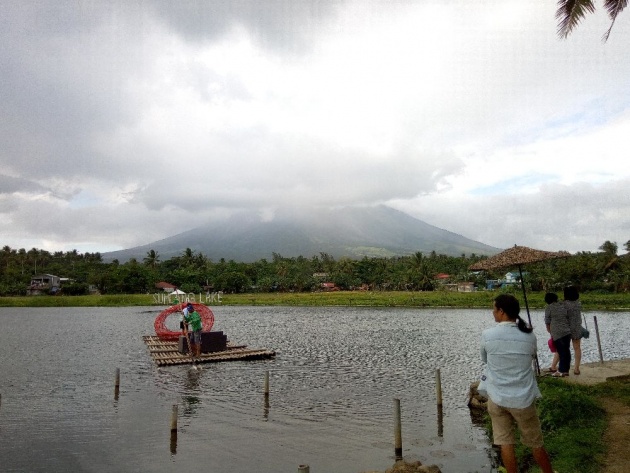 Image Credits: Sharon Lopez via Bitlanders
According to the story shared by the locals from the village of Sumlang, the lake was used to be an ordinary body of water full of water lilies and wild vegetation. Through the concerted efforts of the barangay council headed by the Punong Barangay Felipe Noe M. Map Jr., a clean-up drive has been initiated. They worked for the recognition of Sumlang Lake as another tourist spots in the place.
The municipal government of Camalig has given its full support on the development of Sumlang Lake for tourism. With this, Sumlang Lake has been recently added to the list of tourist destinations in the province of Albay.
The Main Tourist Attraction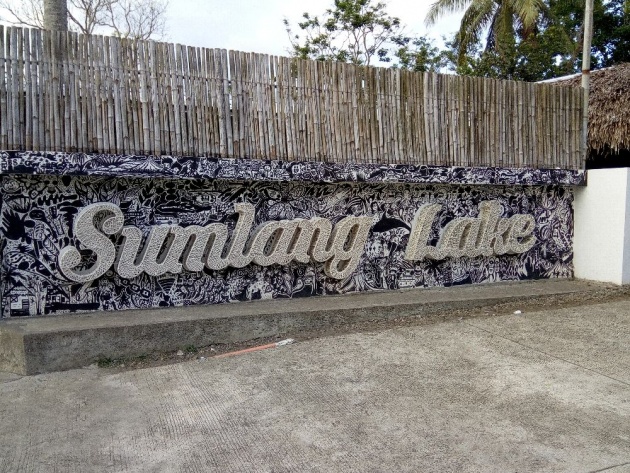 Image Credits: Sharon Lopez via Bitlanders
Sumlang Lake is a good place to scape away from the busy life in the city. With just a few hours of enjoying the view would suffice to make us relax a little bit.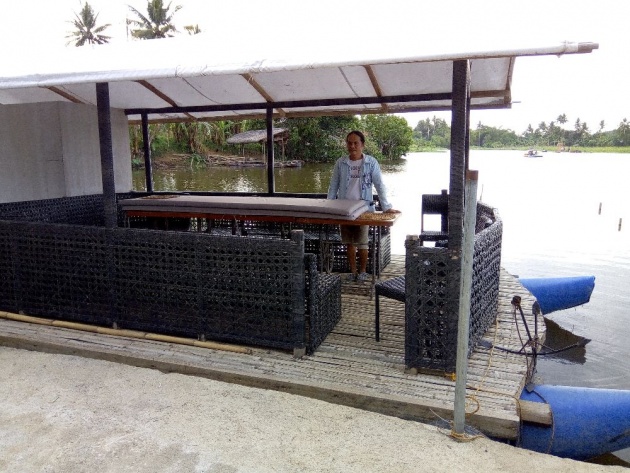 Image Credits: Sharon Lopez via Bitlanders
The best thing about the lake is that it is located at the foot of Mt. Mayon, thus you can have a clear view of the Mayon Volcano while riding a bamboo boat (we call it balsa). Not only that, Bicolano's creativity has been demonstrated by placing attractive chairs made of rattan on board where the visitors could have a seat while making a trip around the lake. Tourists would always get this "picture-perfect pose" while enjoying the relaxing moment at the lake.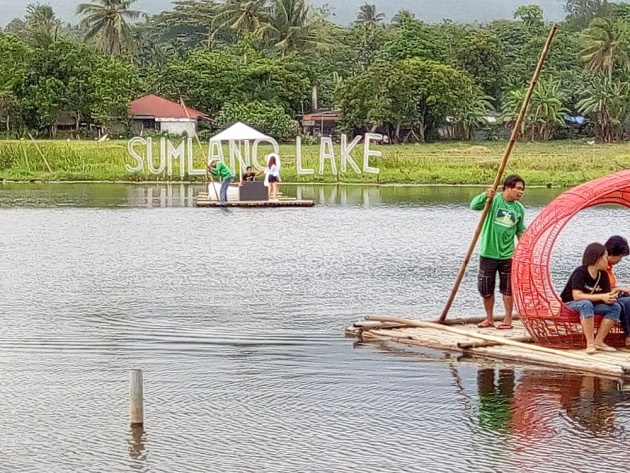 Image Credits: Sharon Lopez via Bitlanders
Just viewing the lake from a distance would already be a satisfying activity. But you could enjoy even more if you would ride the bamboo or go on a kayaking around the lake. Roaming around the lake and taking the delight of experiencing the cold breeze of air is one of a kind experience.
Fees and Charges
Upon entering the main area, we need to pay a minimal parking fee in the amount of 10 pesos or $0.20. Before you could enter the main area, you will have to pay 20 Pesos ($0.40) for the entrance. You can take pictures and videos of the place for free. Or you may have an arrangement for a Prenup pictorials for a low amount of Php 500 ($10.00).
If you opted to take one of these boats and traverse the lake, you have to pay from Php 30.00 ($0.60) to P 50.00 ($1.00) for thirty minutes. the place is open daily from 8:00 AM to 6:00 PM on Monday to Thursday and from 6:30 AM to 6:00 PM on Friday to Sunday. Restrooms facilities are available for the visitors.
There are stores in the area where you can buy snacks. If you are planning to have a meal, you can dine at Socorro's Lakeside Restaurant and Grill.
If you want to buy some Bicol handicraft products, you can find them at the store in the area, the Food and Crafts. You can choose from the different locally made products as souvenir items or you can have pili nut candies which you can bring to your loved ones.
As of this time, the place is still in the development phase.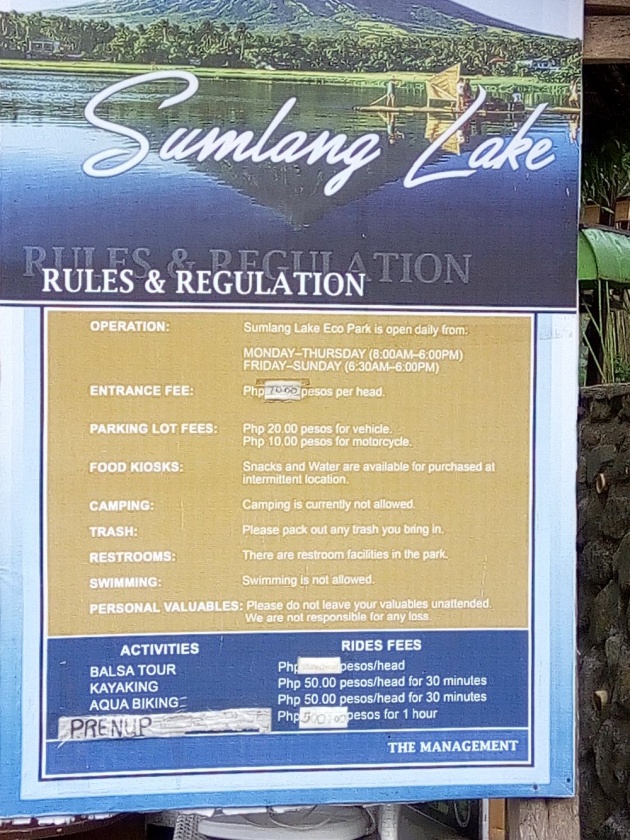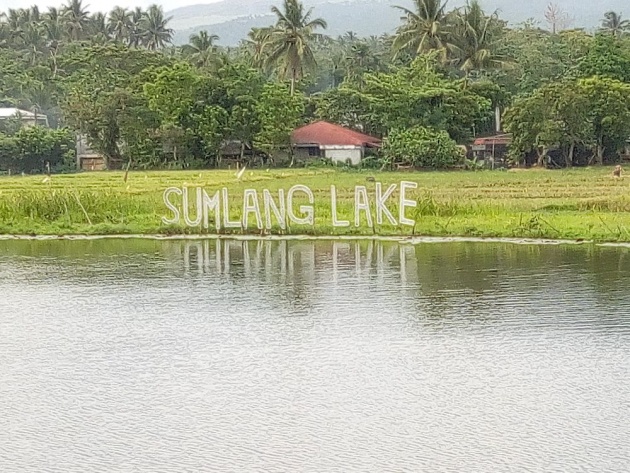 Image Credits: Sharon Lopez via Bitlanders
How to Get to Sumlang Lake
Camalig is accessible by land and it is just a 30-minute ride from Legazpi City. Whether you will be taking a public transportation or will be using your own vehicle, going to Sumlang Lake is fairly easy. You can ride any jeepney bound for Camalig or Guinobatan and upon reaching Camalig town proper, you can hail a trike to bring you to the place.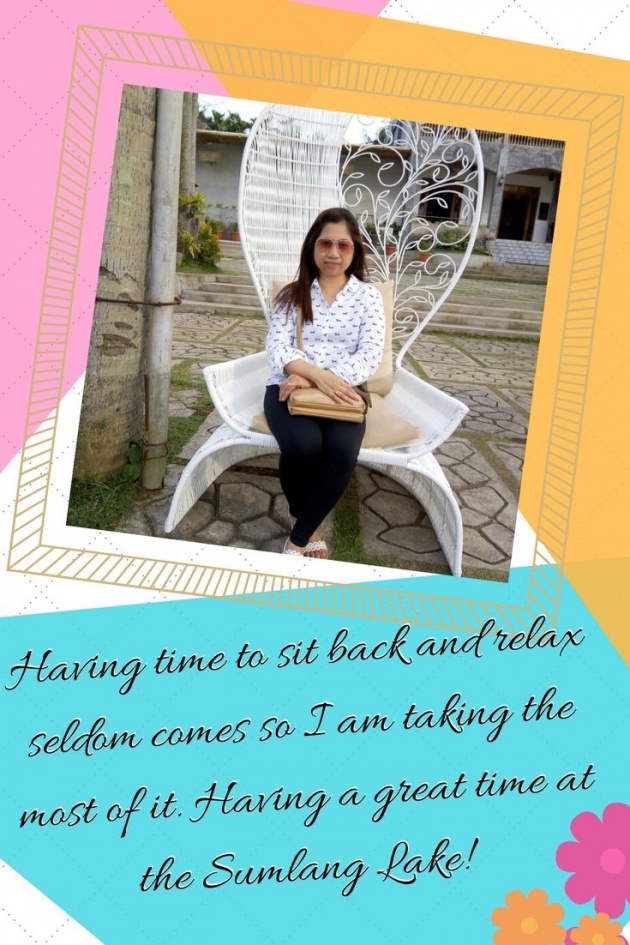 Image Credits: Sharon Lopez via Bitlanders
On the final thought...
With today's busy schedule, I could say that most of us could no longer find a time for relaxation. We are so busy with a lot of things. School, work, and business. Having a place like Sumlang Lake where you could drop by within a short time would be an excellent way to end a week.
Video Credits: Sharon S Lopez via YouTube
More blog post from this author:
___oOo___oOo___oOo___
Written for Bitlanders
by Sharon Lopez
Thank you for reading.
Please visit my BLOGS more quality blog posts.
Sharon Lopez is the owner of Online Working Solution and Sharon S Lopez
You may visit me on
Facebook, Twitter, Pinterest and LinkedIn
///////////////////////////////////////////////////////////////////////////////////////////////////////////////////////////
Would you like to earn from sharing your ideas, videos, and photos? Join us in Bitlanders!
///////////////////////////////////////////////////////////////////////////////////////////////////////////////////////////
Note: Photos in this blog post, unless otherwise stated, are personally taken by the author uploaded to Bitlander's Gallery
DISCLAIMER: The views and opinions expressed in this blog post are that of the author and does not in any way represent the agency or department she currently belongs.
ADDITIONAL NOTE: The sites mentioned in this post are for information purposes only and links are provided for easy access. The author does not receive any remuneration from the said companies or sites.