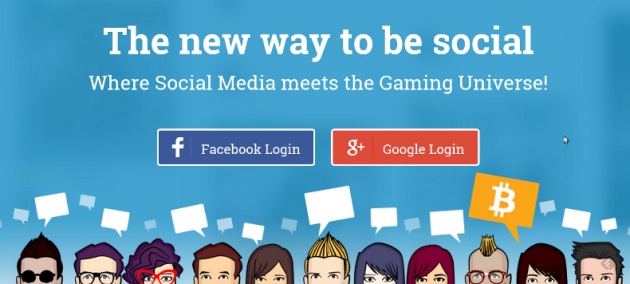 ( source : google )
Introduction:
Bitlanders is social site founded by Francesco Rulli which gives the users reward in Bitcoins for writing their content.It provides all the users to earn easily by submitting blogs, gallery and movies of original content.This is the only platform which gives the users royalties for their hard work.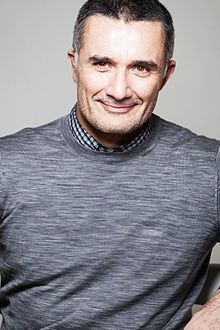 Founder of Bitlanders
(source : google)
What does Spam actually means?
Spamming is a stupid exercise used by some manner less people who do not care about the important time of other people with whom they spam. It actually means sending a lot of annoying and useless messages to a person who is not willing to talk to you to disturb them and create a nuisance for them. These messages can consist of any stupid content that is unethical to people.
Spamming:
Spamming in Global chat : is a place which is made for the users where they can chat to everyone, discuss and ask the things about bitlanders and guide the newbies. but there are some users actually spammer who starts sending useless messages and try to make the atmosphere of chat unhealthy.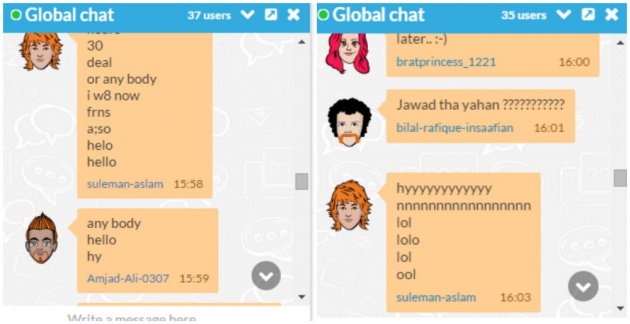 spamming in global chat
Spamming in Microblogs:
there are some spammers who upload meaningless microblogs, just to get buzzes, they start spamming and don't even bother to write a proper word, and start posting numbers, letters which doesn't even make sense.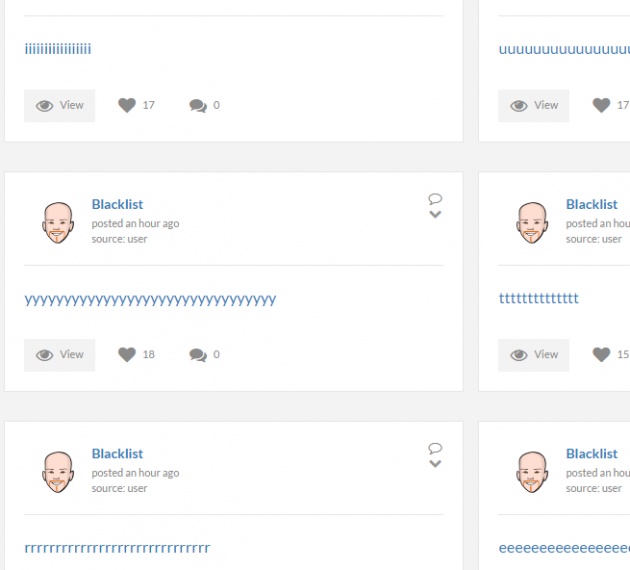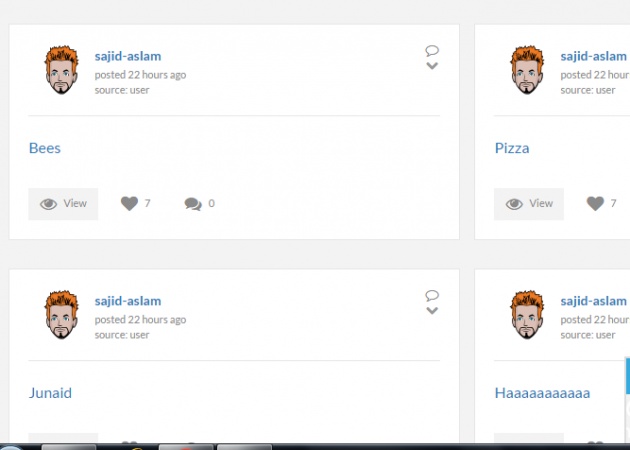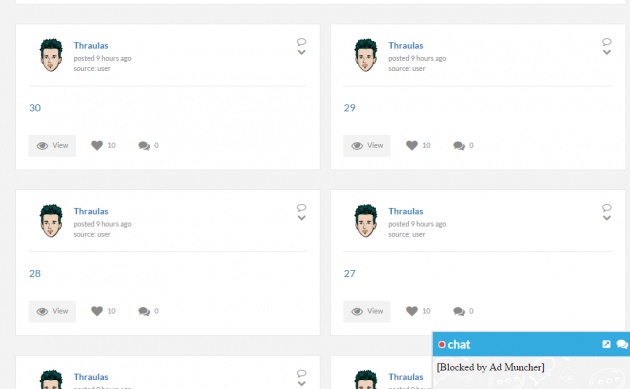 Posts of spamming the microblogs
(source : bitlanders)
The Buzz deal:
When ever a new user join they start buzzing and start making deals, without even knowing the main things about the site. The buzz deal trend is getting very common between users, most of the newbies think that making deals is the only way to get a higher rank.they start spamming in the global by saying " buzz for buzz" or "sub for sub" or even " 20 for 20 ".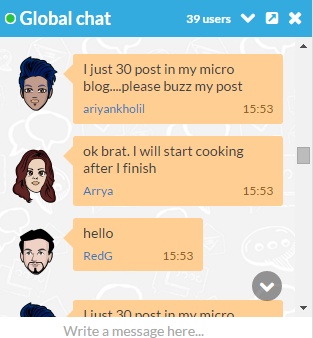 ( source : bitlanders )
After the "buzz deal" and "sub for sub" got banned on bitlander, the spammers started the new thing, they started dealing by using different code words "pizza", "burgers" or started dealing even in Urdu by using "bees", "tees" words in the global chat etc.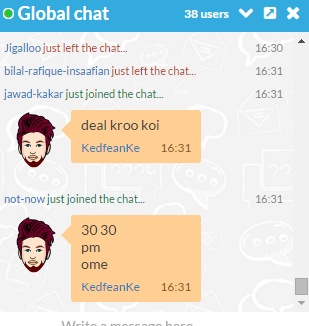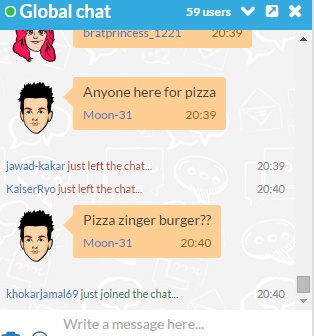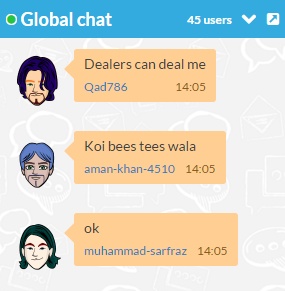 (source : bitlanders)
After the buzz deals and spamming the chat the new idea they got is making copied ids of others users. just to spam the chat and make the users annoyed.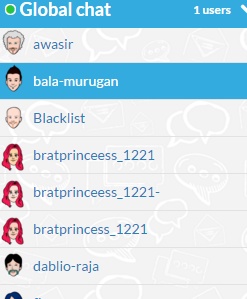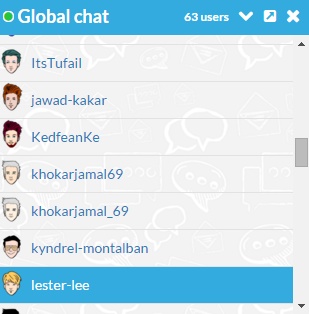 (source : bitlanders)
Spamming in Comments:
some spammers do buzz and sub things in the comments by buzzing some posts of the other users, they write in the comments " buzz me back" or "subscribe me".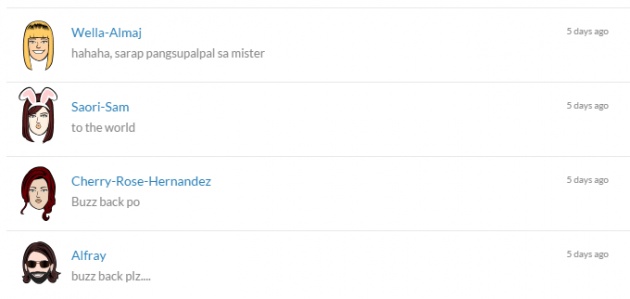 asking for buzz in comments
(source : bitlanders)
How to stop Spammers?
If you find someone spamming the chat alert them my giving warning or advance them to stop, if they still don't stop spamming simply write a mail and report to the authority with a attachment of screenshot of their spam messages, and block them.
If they are spamming in Microblogs don't buzz their posts and unsubscribe them. By unsubscribing we won't be able to see their post.
If they spam in the comments and ask for buzz and subs, simply remove their comments.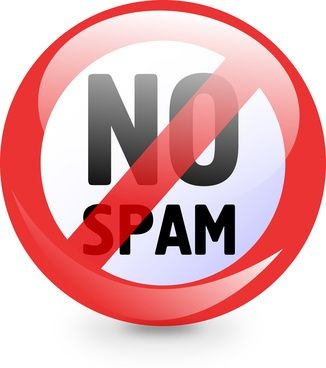 (source : google)
Earn without Spamming:
When i was a newbie i had no idea about content review, some of the users told me about only buzzing but that didn't worked much for me, i had to use bitlanders for hours still my Rank went on decreasing. One of the fellow user told me about writing blogs and content review. Here are some tips of earning without spamming :
Microblog:
MicroBlog is a section available for the users of bitlanders to add pictures, famous quotes, and to share your views or any kind of message which is limited to 160 words.
Here are some pictures of quality microblogs :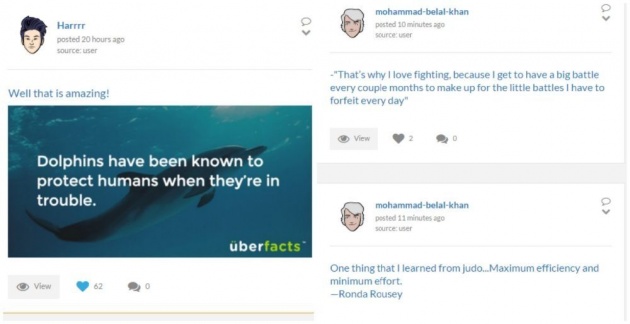 Microblogs of the users who are in the leader board
Blogs:
You can write a blog about a Musician,TV series, Sportsman, On your favorite Actors or anything in which you have interest or anything you have knowledge about. With the addition of Pictures and videos related to your blog, and some good tags at the end of the blog.
Here are some pictures of the blogs which got 5 stars: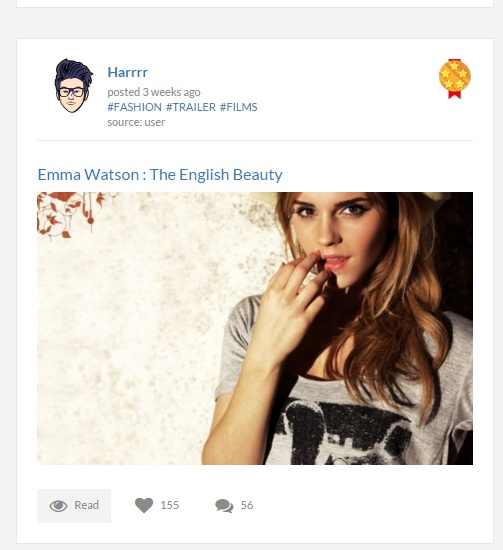 Blog written by Harrrr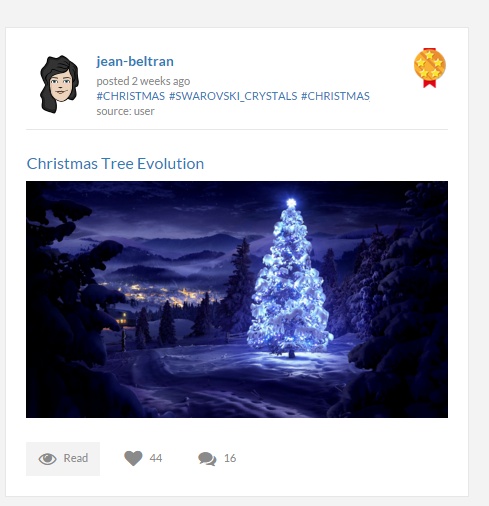 Jean's Blog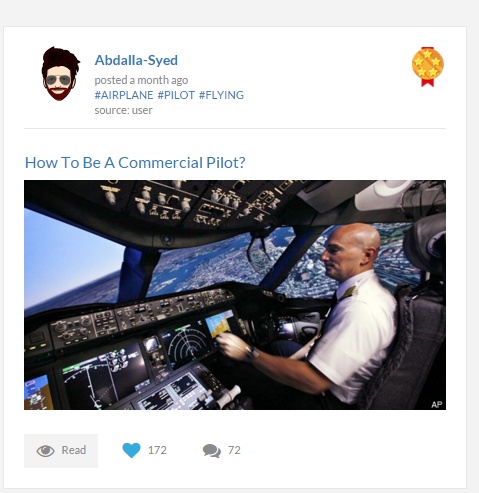 Abdalla's blog
Note: Content of the blog should be original otherwise your blog will be rejected.
Gallery:
In gallery you have to add around 50+ pictures in a album, followed by one theme, pictures should be of high quality with good caption and a brief description about the album with valid tags.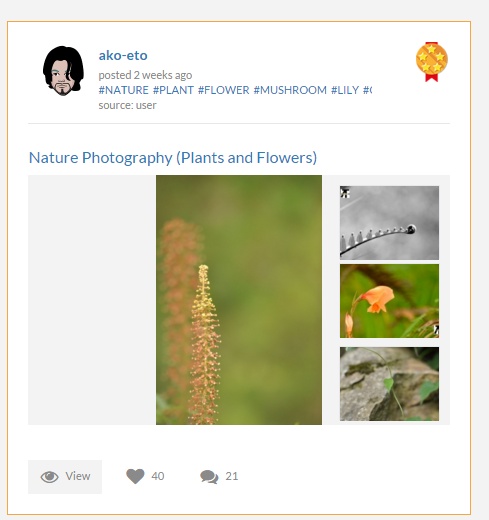 galleries which got reviewed
Content Review :
You can send your blogs, videos and galleries for review by using gems, which requires 10 gems for a single submission. when you Submit your content for review, it is going to get stars from 1 to 5, if your content gets 5 out of 5 you receive your 10 gems back. The number of stars you get on your content increases your rank and buzz score, by the increase of buzz score your earning also increases.
My first Blog which got reviewed :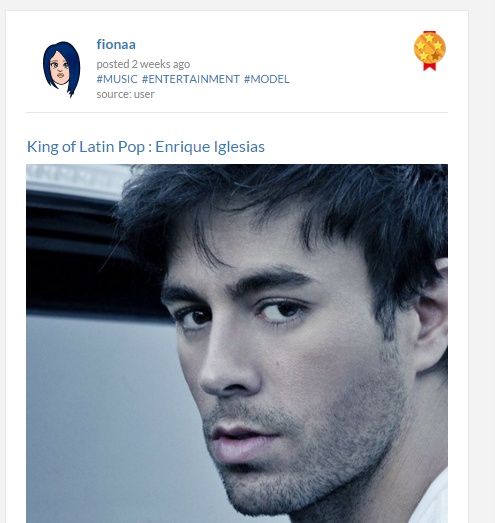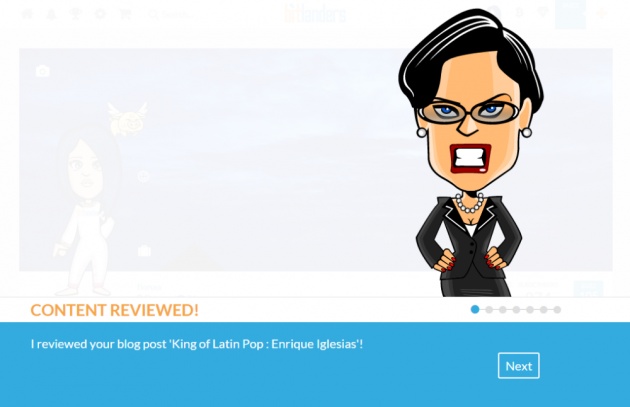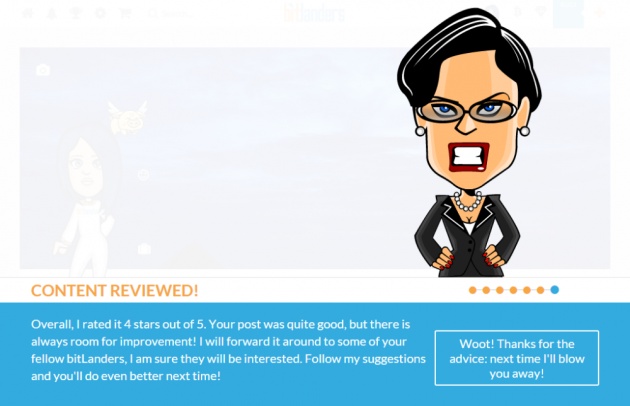 (source : bitlanders)