The Secondary health services are harnessed by a relatively higher level medical professionals who under the normal circumstances don't have first contact with the patient; the patients are usually referred to them for second or expert opinion; they are mostly specialized in a given medical discipline, e.g. surgery, cardiology, urology, etc. The Secondary Health Care entails intensive care - essential treatment for a brief period where the critical condition of the patient matters such as a serious injury or unexpected worsening of health; these cases are mostly dealt at emergency ward of a hospital. The Care also features a professional way of marking attendance on the specified sheets for data collection to be studied by the professionals regarding intensive care, childbirth, and medical imaging.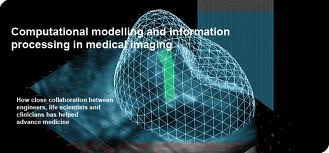 A great deal of secondary care is dispensed within hospitals; nevertheless, it's not that strictly observed in practice for a number of professionals deliver their services in their clinics, offices or workshops, e.g. physiotherapists, psychiatrists, etc. Also a range of primary services is also available in hospitals. As per procedure in vogue, in a given country, under the normal circumstances, a patient would need a referral from a Primary physician for further referring to the secondary advice.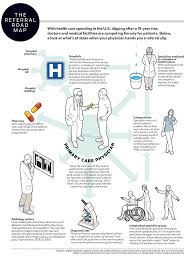 An examples of Secondary Health Care provision is the one dispensed in America where some specialists do not deliberately entertain their patients unless they are referred to them by a primary practitioner; there, some private health enterprises such as health insurance also hold it mandatory to see the primary physician before the case is routed to a specialist. In certain cases, however, the secondary care dispenser might opt to examine a case without there being any referral or they may resort to it on a patient's personal desire.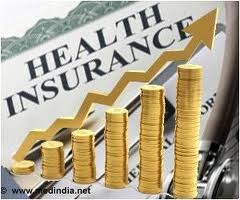 On the other hand in Canada and UK, a Secondary Health professional would entertain a patient by the time he or she had been referred by a primary health care irrespective of the fact whether it was funded by a privately owned health insurance or a public health cover; moreover, "self-referral" is normally not considered. The allied health practitioners, e.g. occupational therapists, physiotherapists or dietitians, however, may consider self-referrals but the normal practice for them too is the secondary care.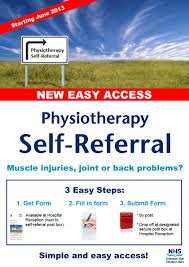 Thank you!
Hafsa
Blogger Filmannex