Hi!
Sinnside is still generating many great news, in April it was screened 7 times in different festivals and this month as well, another 7 selections!
France, Germany, Netherlands, US, Spain... the sweet side of sin is travelling a lot! But, of course, the sweetest new is that we´ve been selected to participate at Cannes Film Festival´s Short Film Corner!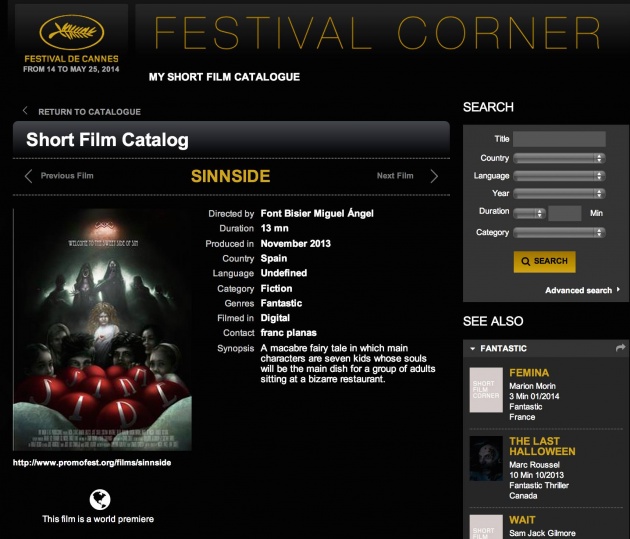 I will be attending the festival and let you know how it feels to be at one of the biggest and most important festivals of the world!
Here´s also the list of festivals and places Sinnside´s been screened.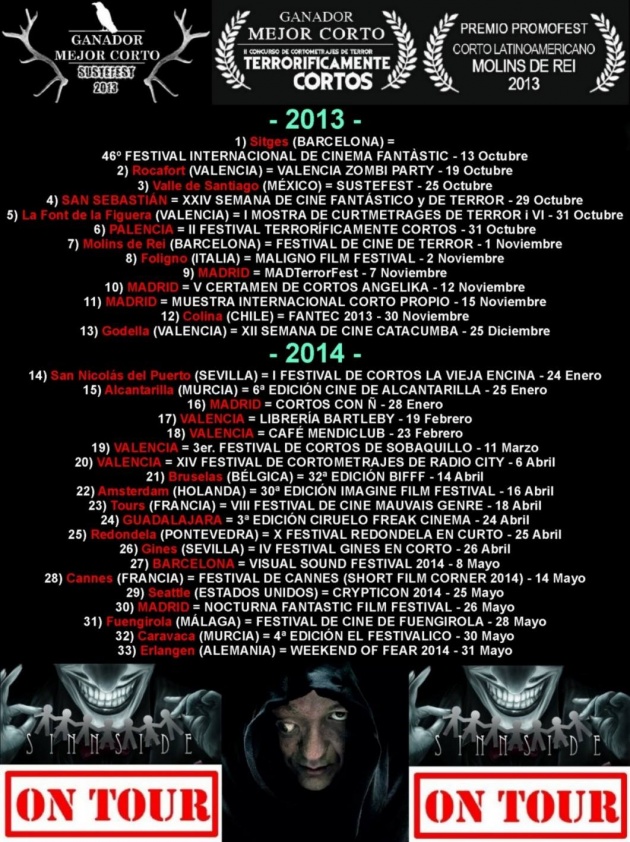 I´m glad that the first project I gave birth since I entered Film Annex is reaching these goals, if you check my Sinnside blogs since the beginning you´ll be able to follow the complete process of creation of it, which makes it very special, at least to me.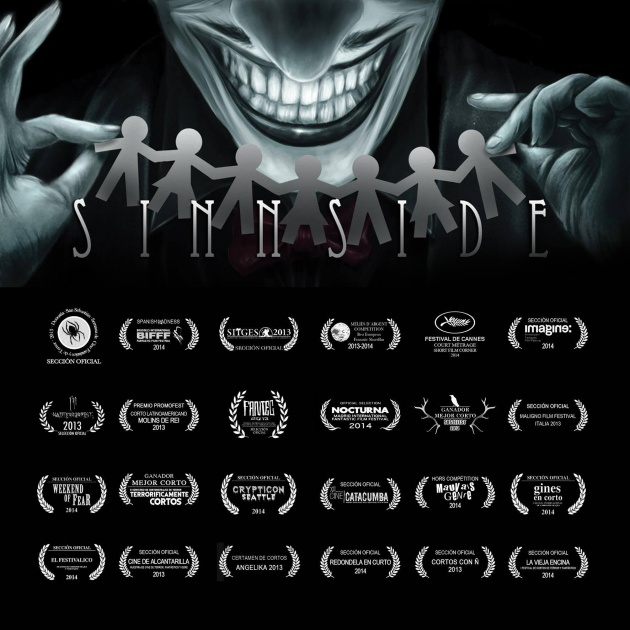 I´ll be at Cannes from the whole ten days and as soon as I come back I´ll start shooting many projects, which I will be presenting to you via Film Annex little by little.
By the way! Mónica Naranjo, a very famous spanish singer, chose one of Sinnside´s adult costumes by designer Dragomir Krasimirov for her new promotional pictures tour! Horror and fashion together!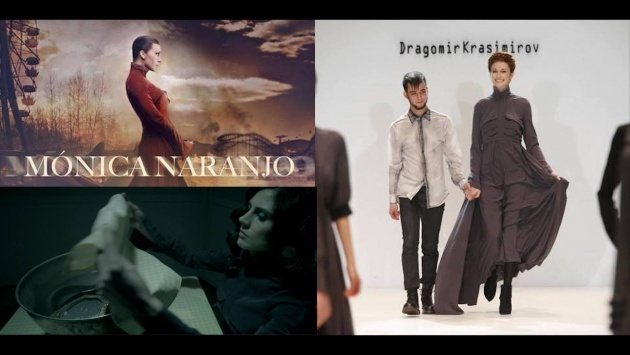 See you soon!