The non-profit Southampton Multimedia Center (SMMC) is working on an educational and training facility in digital media, Internet Distribution Center, production of HD Television and production of professional video facility for local government and other institutions in New York City. SMMC's objective is to provide the Southampton community with professional media facilities to develop a wide range of content for distribution on Internet, cable and television. The content is being produced by people, students and appropriate participants. The content is distributed for many purposes to provide a widow on the East End for worldwide audience.
Southampton Multimedia Center, together with the Southampton Youth Bureau, organized the Smart Phone Film Project for students of 9th to 12th grade.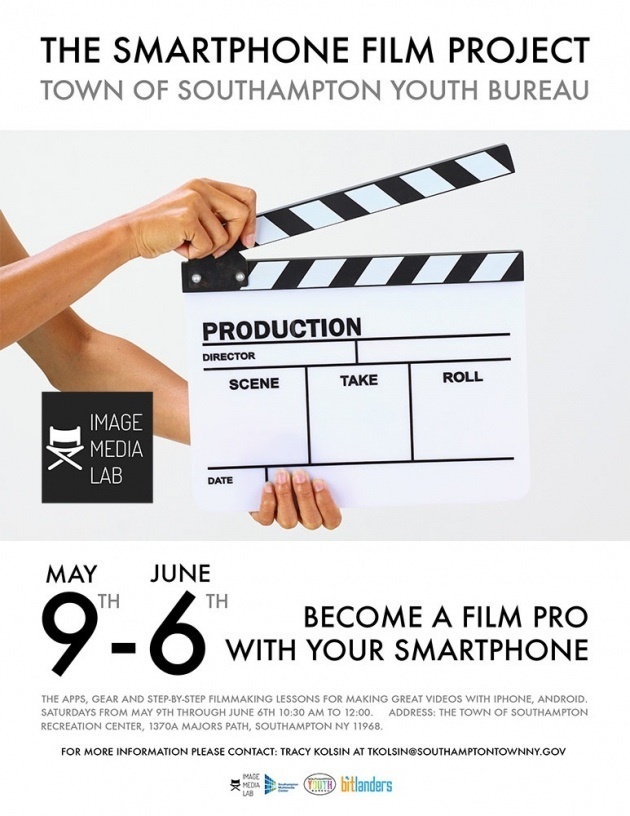 The first part of the program started at the Southampton Town Recreation Center on Saturday, May 9 and finished on June 6. The program was being offered for free to the students. Semyon Maltsev and Alexey Levchenko of Image Media Lab Co. were in charge of teaching the students on how to create professional videos with their smartphones apps.
Image Media Lab is a production company based in New York and has a broad range of experience in corporate videos, short documentaries and fiction productions, etc.
The following video was recorded during the Smartphone Film project by Image Media Lab:
Smartphone filmmaking, video recording, video editing and adding music to the videos are the subjects covered by SMMC experts in these classes.
The Smartphone Film project students have made the following video:
You can support and donate to the SMMC on bitcharities.com.