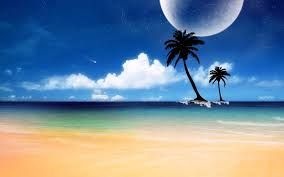 1.Question (Q): There is a bridge with a tonnage of 10 tons, which means that if the load exceeds 10 tons, the bridge will be collapsed. There is a cargo truck, the total load about 12 tons. So how can the drivers go through this bridge (Do not remove the goods out of the truck)?
Answer (A): Of course, The Driver just go through alone easily (not involve the truck)
2. Q : When Beckham take the penalty kicks, where will he be shot at?
A : The ball.
3. Q : The buyers know, the sellers know but the Users never know, What is it ?
A : The coffin.
To be continued..