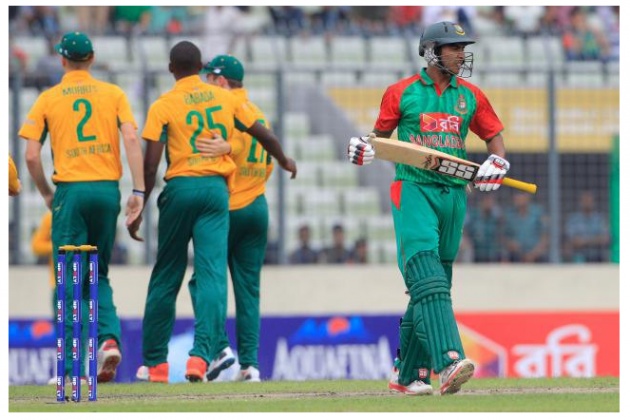 Despite marking a steady improvement in the ODIs, Bangladesh have failed to deliver the goods in the T20s. Much have been said about the Tigers' shambolic record in the shortest form of the game, but batsman Soumya Sarkar holds lack of domestic T20 games responsible.
It's about mental prowess, not physical strength, believes Soumya. The more the Tigers play T20s at the domestic level, the better the form will be, said the batsman at a press conference ahead of the second and last T20 of the South Africa series slated for Tuesday.
The game is a must win for the hosts if they are to have something from the series following their 52-run loss in the first game played on Sunday.
Soumya knows that well enough. "We did well as far as bowling and fielding were concerned but we failed to implement the batting plan. We wanted to make 50-60 quick runs in the first six overs, but fall of the openers in quick succession nipped that in the bud," said the batsman, who thinks his team need to up their batting to win the final game.