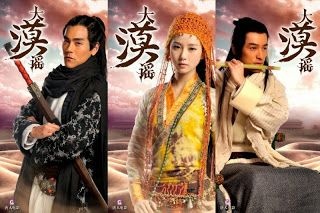 Very often, I look for recommendations on the next wuxia to watch. Thought I would share a list of popular martial arts films, from my top 20 wuxias to the ones that you watch to pass time.
One of my favorite past times growing up was to rent VHS tapes with my dad, which is why quite a few on my list are old TVB series from Hong Kong.
There's just something special about the wuxia genre in addition to the exquisite costumes and beautiful scenery. In period dramas, the stakes are higher, their word signifies their honor, I could go on but maybe this is my younger self talking. Enjoy!
Synopsis:
Xin Yue, an ethnically Han Chinese girl who grew up in the desert with a pack of wolves is bold, daring and intelligent. She meets Wei Wu Ji and Mo Xun on separate encounters in the desert. Shortly after, she finally decides to rejoin society and travels to the capital.