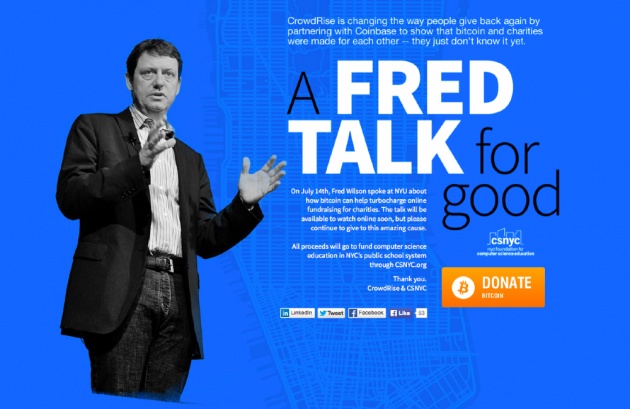 Last night I was able to attend #FredTalk4Good with Fereshteh Forough of the Women's Annex Foundation at New York University. Fred Wilson is a New York City Venture Capitalist who has invested in a number if Bitcoin companies, and he spoke at NYU about how Bitcoin can help turbocharge online fundraising for charities.
Fred Wilson's talk reminded me that I have to turbocharge Bitcoin by making our weekly bitcoin payments to our Filmmakers, Bloggers, and Affiliate Marketers who work as independent contractors from around the world at Film Annex. The countries that were paid in Bitcoin today included:
Pakistan
Nepal
Thailand
Italy
USA
Mexico
Afghanistan
Additional action items inspired by Fred Wilson's talk: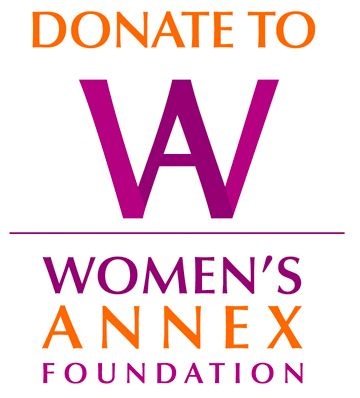 Film Annex Networks made a donation to Fred Wilson's favorite charity which is CSNYC or the New York City Foundation for Computer Science Education. CSNYC is a nonprofit organization launched in 2013 to ensure that all children in the local public schools have access to computer science education that will put them on a pathway to academic success and a 21st century career.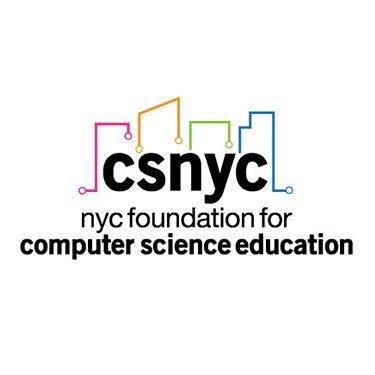 Finally, Fereshteh is reaching out to csnyc to see if csnyc can potentially collaborate with the Women's Annex Foundation students and to start their own circle of students on the Film Annex platform. We are now distributing up to 100 BTC per month with international Bloggers and Filmmakers, including our women and children in Central Asia. The goal is to bring csnyc into our Bitcoin world where the students of csnyc can benefit from our BuzzScore.
Thanks Fred Wilson for a great talk!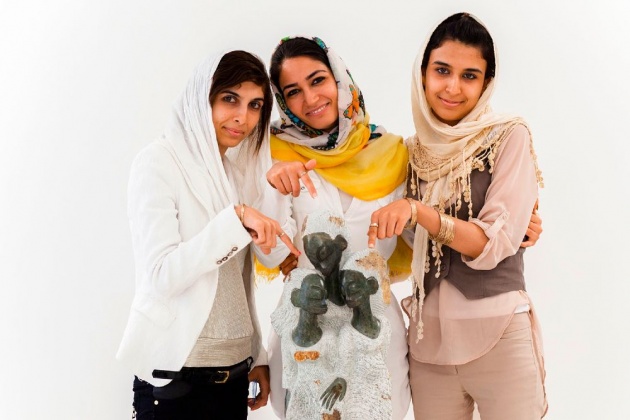 Roya Mahboob, Fereshteh Forough, and Elaha Mahboob