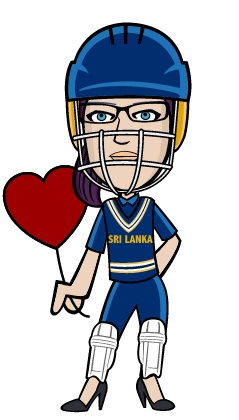 Well, I've changed my uniform and tried something blue again - Sri Lanka in the house men! Haha
Just loving to change those uniforms as I can gain +3 buzz bonus points for 14 days... I was just a bit doubtful about buying it because as you can see, there's a new clothes in the shop which is about the Chinese New Year's celebration.
But when I think about it, the cricket uniform is still worth it as I can gain +3 bonus points for 14 days days when you buy the complete set for only 15 gems.
Unlike the those Chinese costumes which will only give you +2 bonus points. But hey, they are so cute.