Strawberry Mousse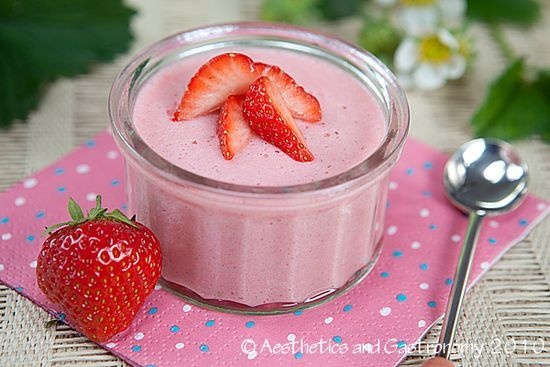 Today I will hare with you how to make sweet strawberry mousse at home.It is so simple and easy.This recipe will surely beneficient for strawberry lovers.Just follow the recipe and enjoy.
INGREDIENTS

Fresh Strawberries: 350 grams
Egg:s 3
Sugar: 75 grams
Gelatin Powder: 15 grams
Water: 2 tbsp
Lemon Juice: 1 tsp
Sugar: 50 grams
Fresh Cream: 300 grams
HOW TO MAKE
Take a blender and add strawberries, sugar, and eggs.Blend these well.Then put this mixture in a pan and simmer on low flame.Remove before it boils and allow to cool at room temperature.
Then take a bowl and add gelatin powder, lemon juice and water for 10 minutes.
Take another bowl and whip fresh cream with sugar.
Now combine the strawberry mixture, whipped cream and gelatin in a bowl.
Chill in individual glasses for 3-4 hours or overnight.
Strawberry mousse is ready to enjoy.Garnish with strawberry and serve chilled to your loved ones.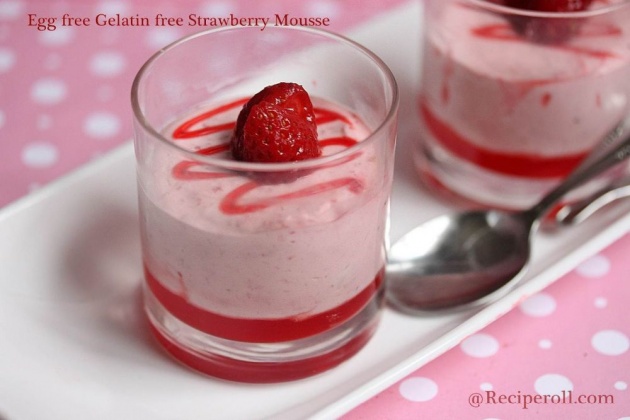 Thank You.

Written by: BRIGHT AQUA