Last weekend, I went to the 02 Arena in London for Sundance London 2014. I went to watch the shorts film programme and a few premieres of upcoming feature films.
Overall the visit was a fantastic insight to a major film festival with some really informative Q&A's after screenings and an interesting panel about Hybrid documentary filmmaking.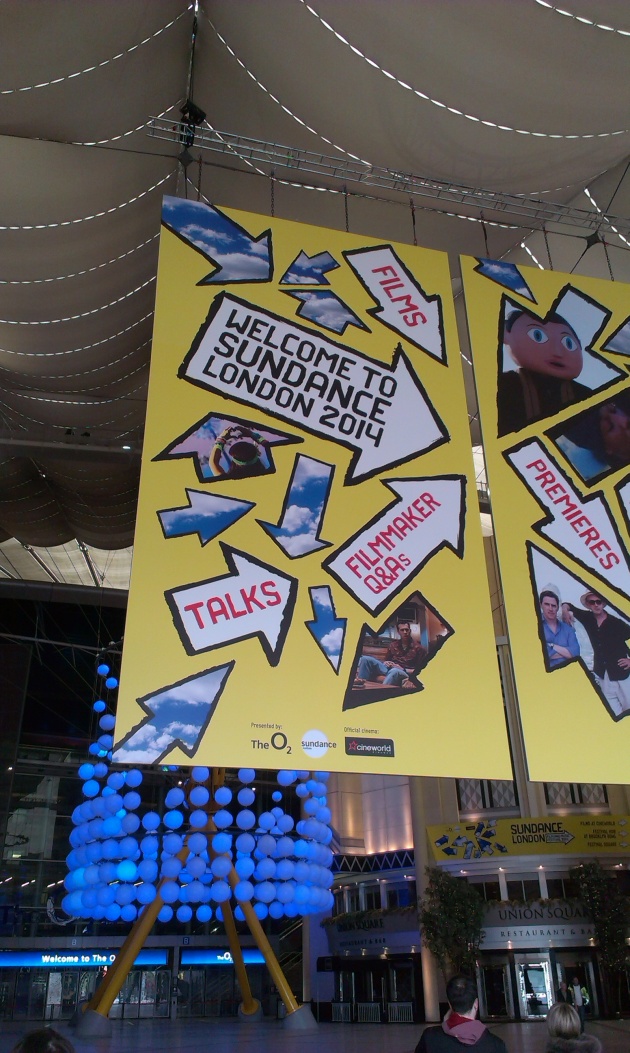 The promotional poster at the entrance of the 02 Arena
Shorts Programme
The shorts programme were very enjoyable showcasing a wide variety of genres and themes, including the directoral debut from Rose McGowan (of Charmed and Scream fame). The major aspect of the screening was the fact the films were shown on was the Sky Superscreen - a huge IMAX screen - which one filmmaker commented saying it was "bizarre as we shot on a Canon 550D".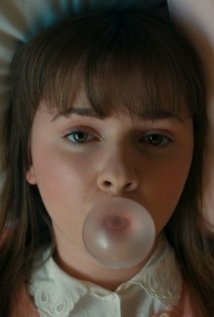 Dawn (2014) - Dir : Rose McGowan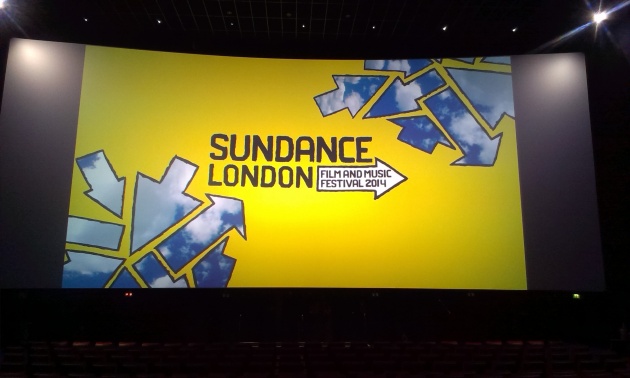 The Sky Superscreen
The Case Against 8
This screening was an international premiere and a highly interesting documentary about the battle to give the right of same-sex couples to marry in the USA. Made with love and care - the two hours watching this film flew by and the Q&A with the filmmakers was insightful into an unusual way of feature film making.
My favourite film from the festival!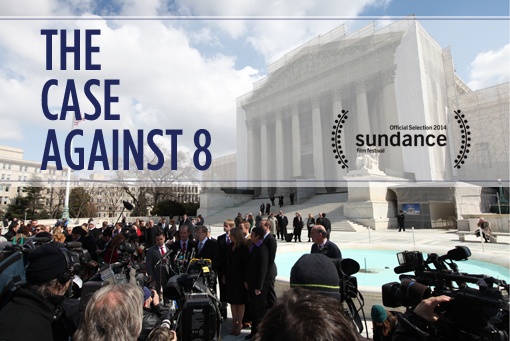 The Case Against 8 Promo Poster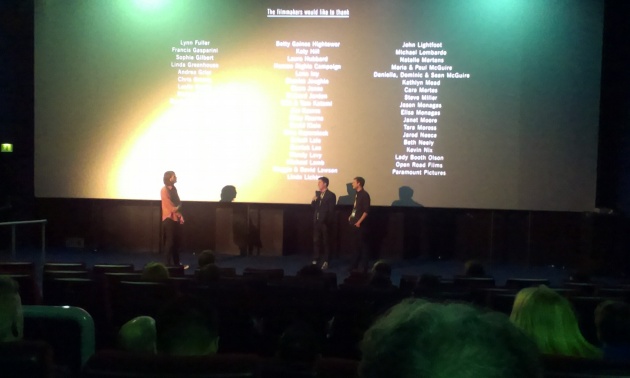 The Case Against 8 Q&A
Frank
Frank, starring Michael Fassbender, was a UK Premiere at the festival weekend and certainly one of the strangest films I have seen in a while. The sold out audience at the screening did not seem to be sure what they have just witnessed, they laughed throughout but had an strange (fits in with Frank Sidebottom being the topic / character) feeling. Plus it was one of the first films I have seen with Twitter and Tumblr montage sections, which certainly seemed unusual but new.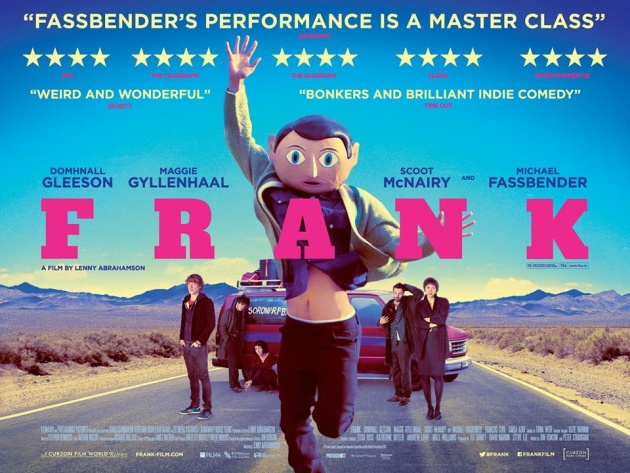 Frank Promo Poster
Hybrid Vigour: When Music, Art, and Documentary Collide Panel
This was one of my most anticipated events at the film festival for the fact that Jarvis Cocker was on the panel as well as the topic of the panel was an area I have a huge interest in. Other panelists included Edward Lovelace and James Hall and their film The Possibilities Are Endless, a highly creative look at the musician Edwyn Collins. Iain Forsyth and Jane Pollard's 20,000 Days on Earth looked to push the boundaries of documentary with their bizarre but compelling day in the life of musician Nick Cave.
The panel was very inspiring and showcased the talent in the field of hybrid documentary that the UK are producing.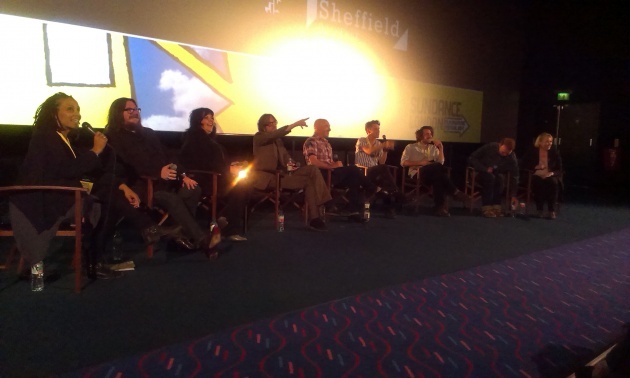 The Hybrid Vigour Panel
I really enjoyed Sundance London 2014 and the vibe of the festival was lovely - I will certainly be going back next year - below are more pictures.
Thanks for reading
Tom :)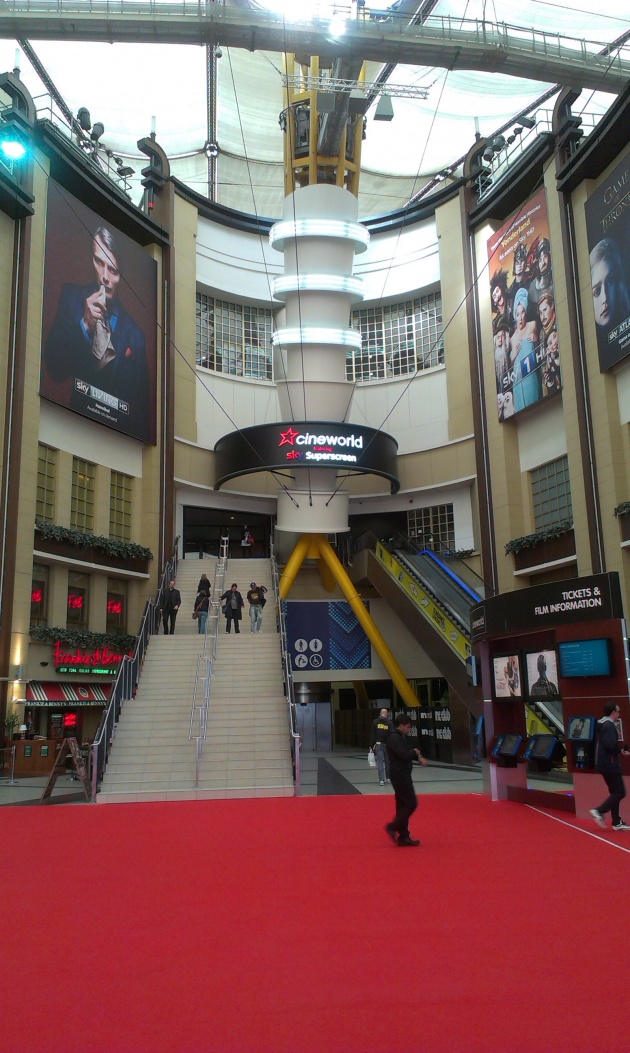 The cinema entrance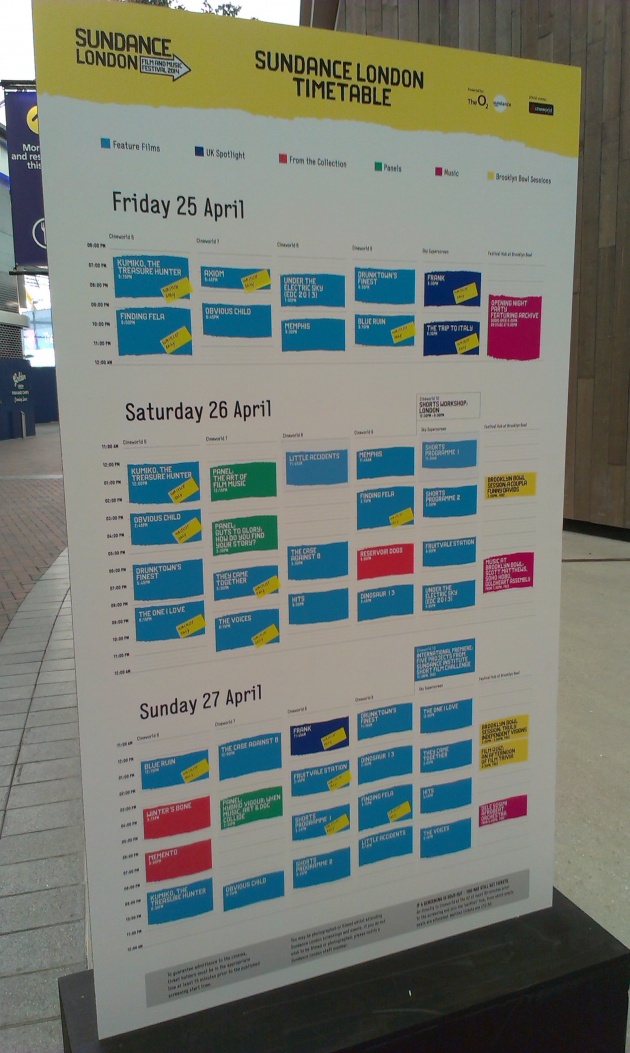 Choices and decisions to be made on the schedule