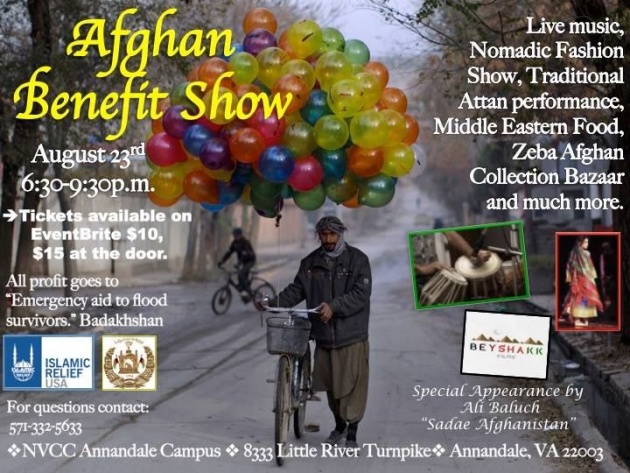 MEDIA RELEASE: FOR IMMEDIATE RELEASE
Annandale, Virginia, August 15, 2014 - With all the problems happening in the world today, some people might forget about the major natural disaster in early May that affected tens of thousands of poor villagers in Afghanistan's remote Badakhshan province. But a group of university students in Northern Virginia haven't forgotten - and they are hosting a major charity and cultural event in Annandale on August 23 to help.
On May 2, 2014, a massive landslide destroyed over 14,000 homes in Badakhshan's Argo district. Over 2,700 Afghan villagers either died or are missing, and many thousands are still hungry and displaced.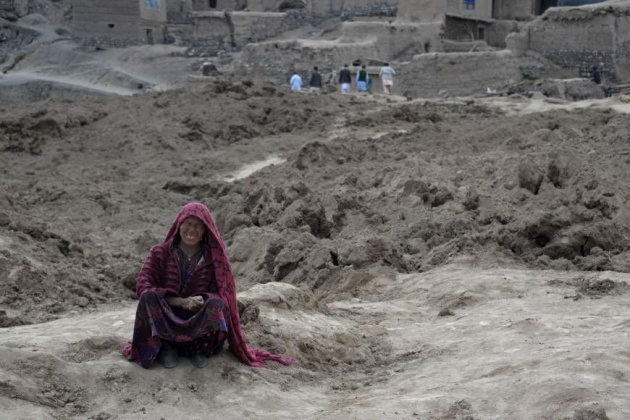 The news hit George Mason University student Yasamin Rahmani close to heart. At the time, Yasamin served as vice president of GMU's Afghan Student Association, and also was known for her work in translating Afghan Proverbs into Russian. She and a team of fellow students decided to dedicate their summer to organizing an event that would raise money for the innocent victims of this natural disaster, while at the same time raising the awareness of Afghan-American youth about their shared heritage and connections to Afghanistan.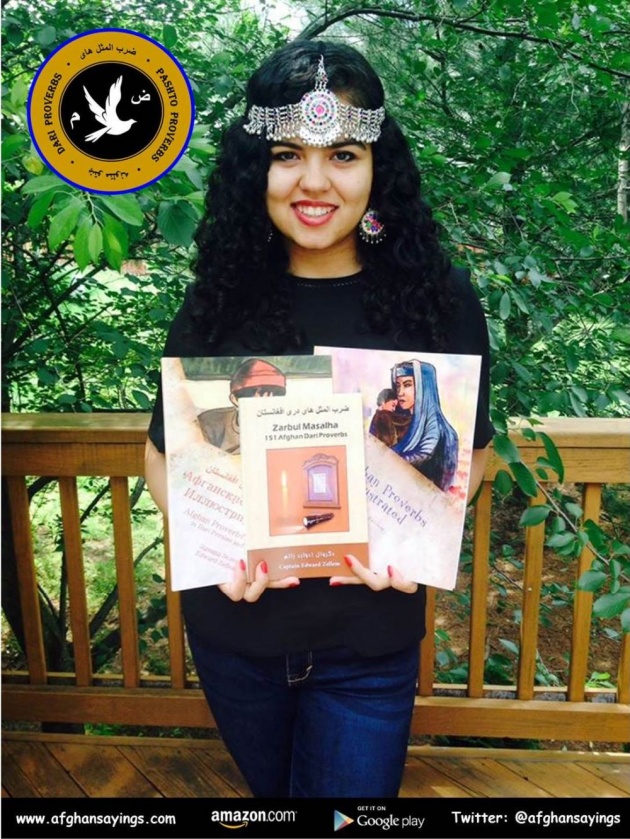 After partnering with Islamic Relief USA - Afghan Flood Emergency to distribute aid, the students have organized an Afghan Benefit Show for Charity featuring a special program of Afghan music, art, dance, books, crafts, food, vendors, and many other Afghan cultural attractions.
The event will be held from 6:30 to 9:30 PM on Saturday, August 23 at the NOVA Richard J. Ernst Community Cultural Center in Annandale, VA. (directions here).

SPECIAL ATTRACTIONS AT THE AFGHAN BENEFIT SHOW WILL INCLUDE:
Cinematographer Ali Baluch and his groundbreaking film project Sadae Afghanistan;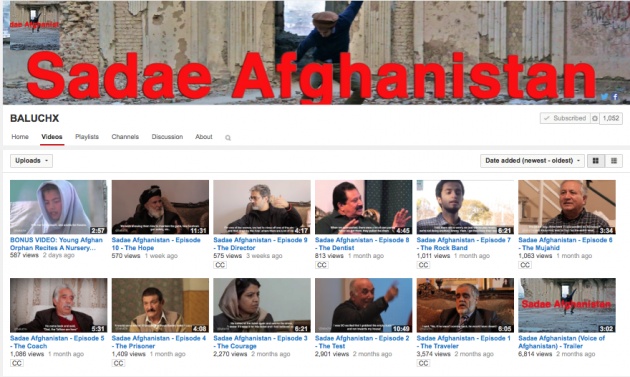 Comedy skits by Beyshaak Films;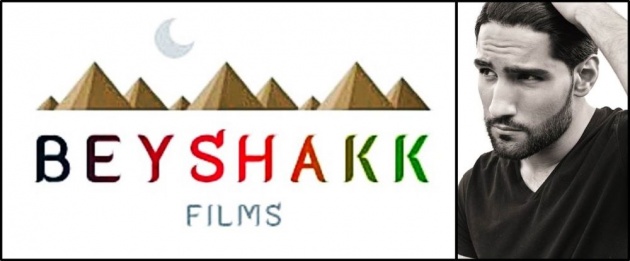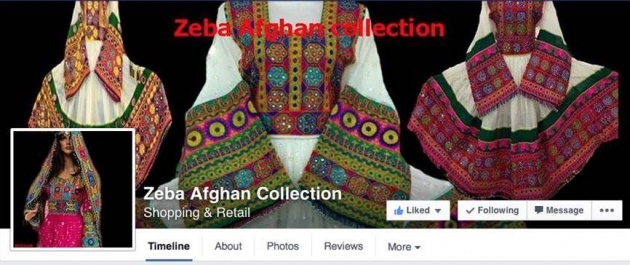 A traditional Attan (Afghan dance) performance;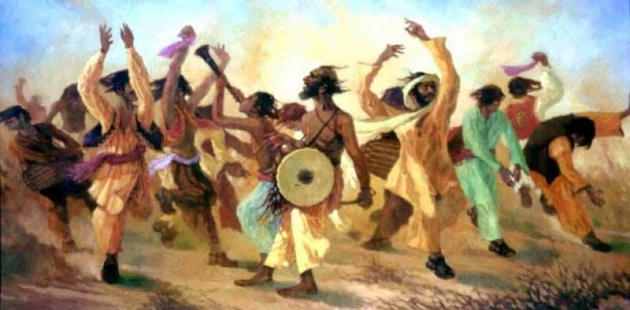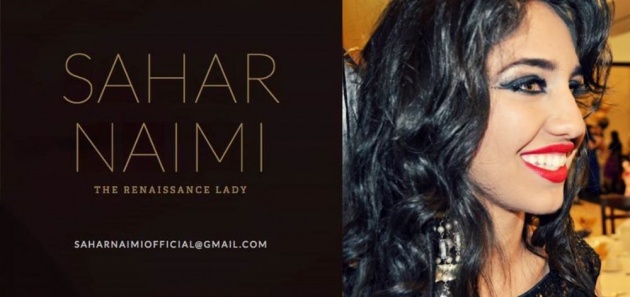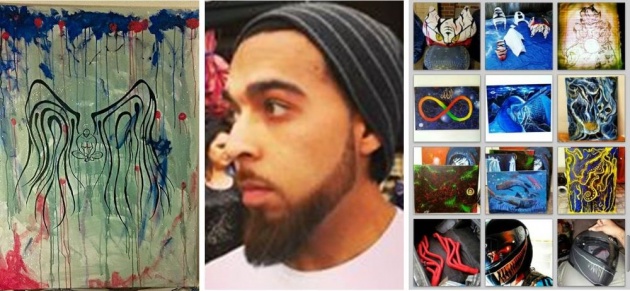 Afghan finger food and henna art;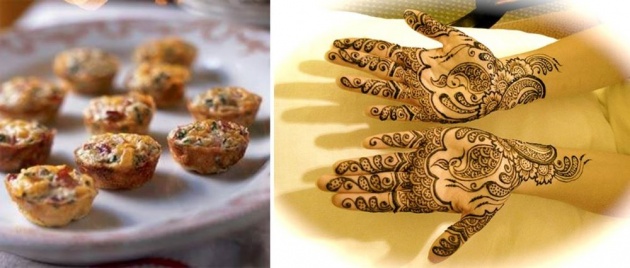 A special appearance by Ustad Hamid Naweed, the award-winning screenwriter, artist, poet, art historian and author of Art Through the Ages in Afghanistan.

Tickets are available for advance purchase on Eventbrite at a special discounted rate of $10, and tickets will also be sold at the door for $15. Parking at the Cultural Center is plentiful, close and FREE.
*** Don't miss this unique opportunity to enjoy Afghan arts and culture, while helping Afghans in need! ***
See you at the Afghan Benefit Show
Sign up and invite your friends on Facebook
Saturday, August 23, 6:30-9:30 PM
NOVA Community Cultural Center, Annandale, VA
###
A special Thank You to all of those who have contributed along the way, especially to Zena Sahyouni and these generous sponsors: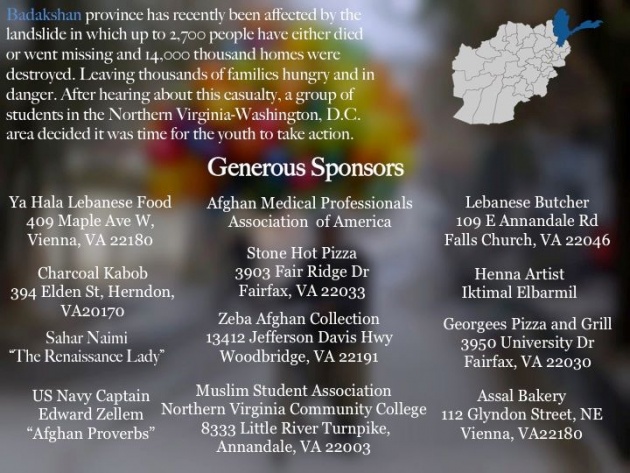 ###