Cricket was,once,considered the game of gentlemen.Test cricket was popular with the majority of people.Sir don bradman,gery sobres,Gery chapd,sir viv richards,zaheer Abbas,david gover,sunil gavasker,javed miandad etc were the batsmen to watch.Similarly,there were great fast bowlers like wesley hall,Jeoff thomson,danis lillee,imran khan,bob wills, ina botham,michael holding,cortney walsh,joel garner,melcom marshal and so on people thronged to the stadivms to watch and enjoy them play.
Those were the best days of test cricket.In the tos,one day cricket was introduced and it also become popular with the passage of time it was the ICC world cup 1992 which gave cricket a totally new dimension.It was the first world cup played under floodlights and players wore colour clothings.
Then came T-20 Cricket,The shorter format of the game.It added more colour to cricket and got much popularity with the younger generation.Almost all the cricket playing countries interoduced their T-20 leagues with cheer-ladies adding more colour to game.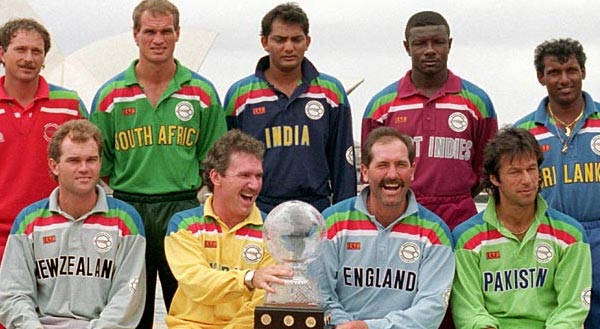 Image-Source ---Google
As a result,Test cricket is losing its popularity.Most of the former cricketers like michael holding and imran khan are against T-20 cricket because of the danger to test cricket.Batsmen are playing their shots totally against the rules in T-20.The aim is to get runs which way they come-It has destroyed the beauty of cricket.