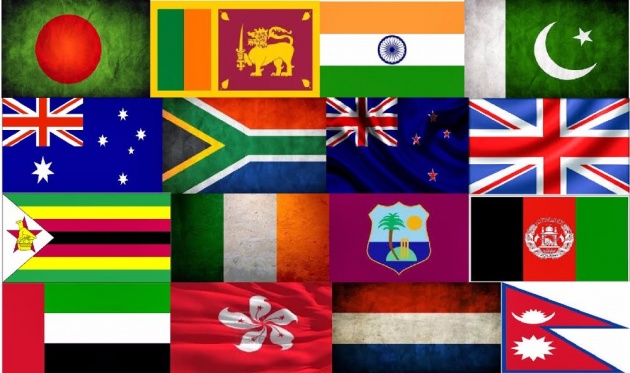 Source: Google.com
T-20 WORLD CUP 2016
Twenty20 world cup for 2016 will be played in India from 8th March to 3rd April. But before start to talk about twenty world cup 2016 I must talk about Twenty20 cricket. So I would like to talk about 20-20 cricket which started almost a decade before. Before the start of this format, cricket matches were played only in test and ODIs. Then this shorter format was introduced and it gained fame so much rapidly.
Winners of Previous Twenty20 World Cups:
Within a time span of 7 or 8 years Five World Cups have been taken place. You can imagine from this number that how much interest was developed through this game in the world of cricket. The first world cup for Twenty20 cricket was played in South Africa in 2007 which was won by India in close competition with Pakistan. Then the second edition was taken place in 2009 which was won by Pakistan by beating Sri Lanka. In 2010 England and then in 2012 West indies won the title. Now Sri Lanka is the defending champion because he defeated India in 2014 world cup of twenty20. So, this year in 2016 Sri Lanka will be protecting his title this year.
Glimpses from Previous World Cups
Source: Google.com
Source: Google.com
Final of 2009 T20 WC (highlights)
source: www.bitlanders.com/movie/t20-wc-2009-final/252447
What is Twenty20 Cricket?
Twenty20 Cricket which is also known as T20 is the shorter format of cricket in which each team play 20 overs in an inning. Total 40 overs have to be played in a match hence the duration of this format is round about 3 hours. Each inning take 75 to 90 minutes and a break of 20 minutes is taken during the match after the end of first innings. So being a very less time taki_ng game T20 has got lot of attraction from all over the world from the fans of cricket.
Format of T-20 World Cup of 2016
The format of world cup has been set as that there will be two round in the world cup. In the first round there are some associates team and some confirm teams of cricket who will play against each other to qualify for playing in the 2nd round which is also called Super 10 round. In Super 10 there are 8 teams which are on top in ICC cricket rankings.
Source: Google.com
First Round:
Group A: Bangladesh, Ireland, Holland, Oman
Group B: Zimbabwe, Scotland, Afghanistan, Hong kong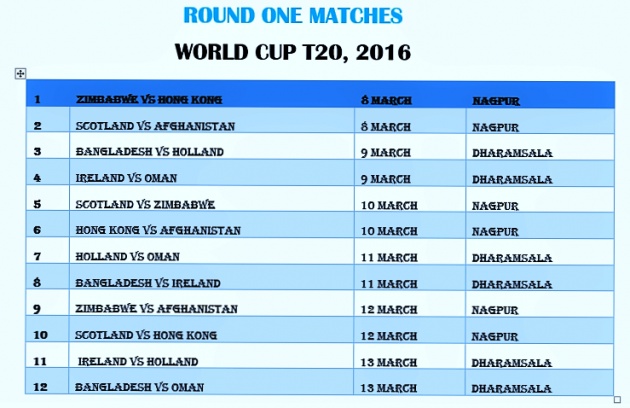 Source: Personal
As we can see from the above groups that there are four teams in each group which will play against each other to qualify for the super 10. The first round matches will be played from 8th March to 13th March between the said teams of first round. And two teams will go through the super 10. Group B topper will join the Group 1 of super 10 and Group A winner will join the Group 2 of super 10 round.
Super 10 Round:
Group 1: South Africa, Sri Lanka, West Indies, England and Qualifier of Group B of Round 1
Group 2: India, Pakistan, Australia, New Zealand and Qualifier of Group A of Round 1
SUPER 10 ROUND MATCHES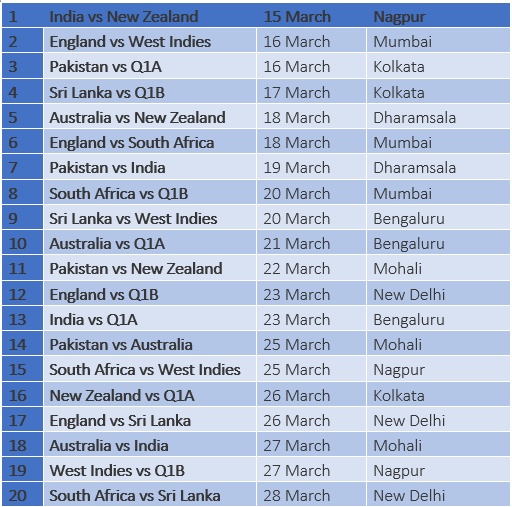 Source: Personal
From 15th To 28th March, twenty matches will be played between the two groups of Super 10 round. Every team will play 4 match against each team in his group. Hence, after the total number of matches the top 2 teams from each group will go through the Semi-Finals for the world cup. As there are many super class teams in both the groups so it is being hoped that a good twenty twenty cricket will be played among the teams.
SEMI-FINALS
"First Semifinal Match 30 March New Delhi"

"Second Semifinal Match 31 March Mumbai"
The winners of First and second semi finals will meet each other in the last and biggest competition of world cup. The final of the twenty20 world cup will be played on 31st March at Mumbai. India is a loving country for cricket so it is expected that a huge crowd will be gathered there on the last match. Final match will be huge moment for the team who will reach there. So ever team will work really hard to be at that stage for winning this great title.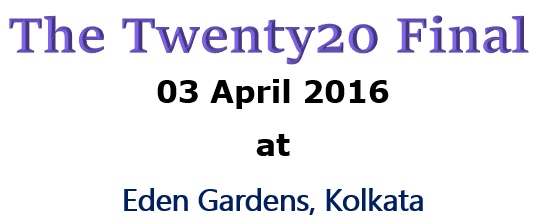 Bitlanders playing a supporting role in promoting cricket:
As past practices for promoting different supports and events, Bitlanders once again is supporting cricket this year, because of so much cricket in 2016. Firstly Bitlanders supported Pakistan Super League PSL by introducing cricket kits for all team taking part in PSL and also by giving many cricket accessories in bitlanders shop for users to pick them for their avatars and in return they will be rewarded with a buzz bonus for 3 days. So, Bitlanders has played an important role in promoting and supporting cricket.
Now as the world cup for T20 is approaching in March, this rewarding platform has given its user and opportunity to write on cricket to get double reward for submitting their blogs talking about world cup. we can find kits and accessories for cricket for almost every team of cricketing nation. As I am a Pakistani so I also bough Kit for Pakistan team and dressed up my Avatar with cricket costume and accessories. I am sharing a snapshot of my avatar and accessories available at bitlanders shop.
at bitlanders shop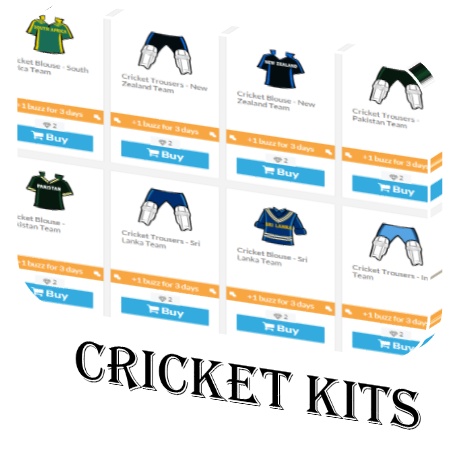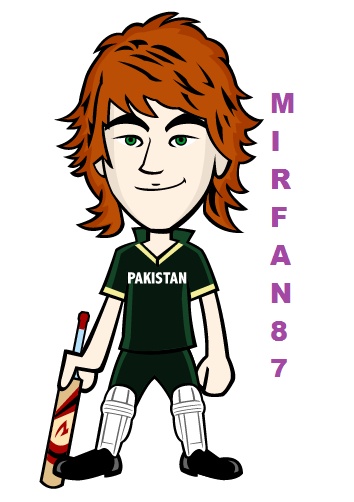 My avatar in Pakistani Kit with accessories of cricket
_________________________________________________________________________________________________________________________________________________________________
India is first time hosting a T20 world cup. So, I hope they will arrange a good event and every one will enjoy this. Best wishes for all teams taking part in cricket world cup. I just love cricket and to talk about cricket has been my passion. I hope this summarize information about T20 world cup 2016 will be handy for users who wanted to get some good info for this great event.
Ending with best regards
M. Irfan Aslam