In Fashion business, Textile sourcing starts about 1 year ahead of the retail season, that means on Jan 2013 most of the customers source fabrics for what will be sold in retail stores one year later more or less.
Textile sector is not as quick as people may think, because it needs fresh ideas every season.
Most of them are developed by European textile mills that drives the fashion business in new directions following the trends set by the high end Designers.
Italian mills are still leader of innovation and many of them attend Milano Unica and Premiere Vision, that are the most important Textile fairs in the Western World.
They are held in February for Spring Summer collections and September for Fall Winter collections.
I have been to these shows for almost 20 years (especially in Paris almost 40 times!) and It's still the best way to spend 4-5 days meeting customers, fabric mills and garment manufacturers.
It's a pretty intense time that could determine 6 months of work and follows up, make great new connection or reconnect with old relationships.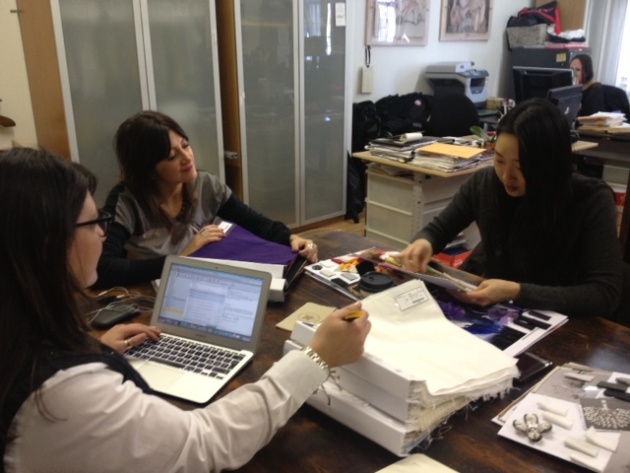 Normally it starts with early wake and after 18 hours of work (including terrible lunch break and long business dinners), we enjoy a short rest to start again the day after.
On my first seasons I remember how motivated and, sometimes, worried I was for this important week but also could be fun being in cities like Milan or Paris to enjoy good food and great company.
Nowadays I certainly take it a bit slower and try to be prioritize important meetings and make more quality than quantity business.
Fashion today is more and more based on personal relationships and these textile shows can help tremendously!
Here the mills that MTI USA will present at both textile shows:
TOP2WOOL:
MILANO UNICA
AMORE TESSUTO HALL 4 STAND H08
PREMIERE VISION
AMORE TESSUTO 6N9
TOP2WOOL 6M10 – 6N11

FORTEX Spa:
MILANO UNICA
HALL 2 Stand B19
PREMIERE VISION
Hall 6 Stand 6 J16

TEXWORLD PARIS (FEB 12-15TH)
MOZARTEX:
Booth #: Hall 2, F153

SHINJINTEX
Booth#; Hall 2 J 111

See You there!
Part of MTI USA inc. is also our online Film Distribution company Film Annex and its channel dedicated to Fashion: www.ModelsWebtv.com.
<iframe src="http://www.filmannex.com/subscribesystemctrl/iframe/124"></iframe>