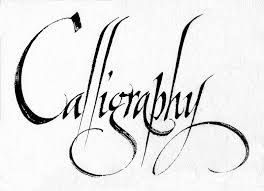 If you love to write in a very decorative way then you need to learn this art called calligraphy.It is basically language of symbols. The art is designed base on symbols of sound.Also individual shapes of this sybols itself has unlimited potential for expressing arts.Creativity in calligraphy can be used in enhancing the meaning of the word or for the creation of a design that is rich with texture and color. Same can excite stimulate and able to convey the message without requiring total legibility.
India has very vast and totally diverse treditions, innovative thoughts and amazing heritage.Its history is mind blowing and it has a wide reservior of knowledge.
All though books are nothing but compilation of thoughts, the expression of thoughts are missing and that is where the art of calligraphy come to fill this gap.
Article Source:http://www.bubblews.com/news/7496416-the-art-of-calligraphy