What is the easiest and fastest way to reach a high BuzzScore?
Submit your content for review!
On bitLanders, we value quality content! When you publish a blog, or upload a video or picture gallery, submit it for review. It only costs a few Gems (available from the shop or when you complete a quest) and will give you several Buzz Bonuses for up to 5 days!
If your content is rated 5 Stars, you receive up to 10 Buzz Bonuses for 5 days! Plus, because you add good content to your profile, you can get up to 40 more points in your BuzzScore.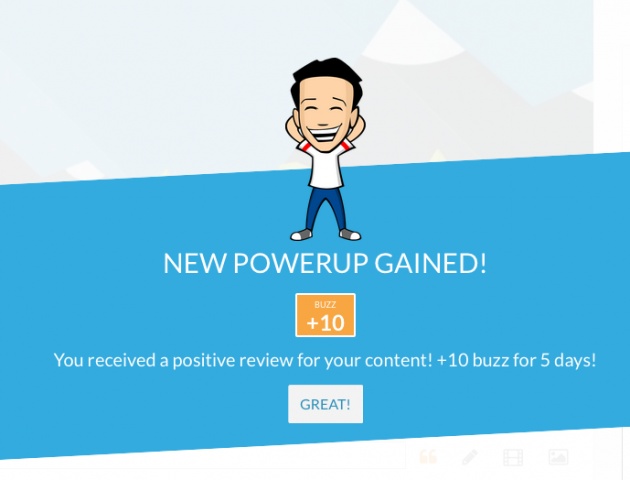 If you haven't submitted content yet, give it a try and you'll see the benefits! Simply click on the arrow at the top right of your blog/video/gallery and choose "Submit for review". In the window that opens, review the cost to make sure you have enough Gems and click "Submit".

Once the content has been reviewed by Hillary, you will see a badge at the top right of the blog/video/gallery displaying the score (from 0 to 5 stars) and a notification on how many Buzz Bonuses you received She'll also come back to you with some advice on how to improve. Make sure you listen to her if you want to reach high scores!

Check all the rules here first to make sure you reach the highest score.
Submit content regularly so you maintain a high BuzzScore and high revenues!