So, where am I up to?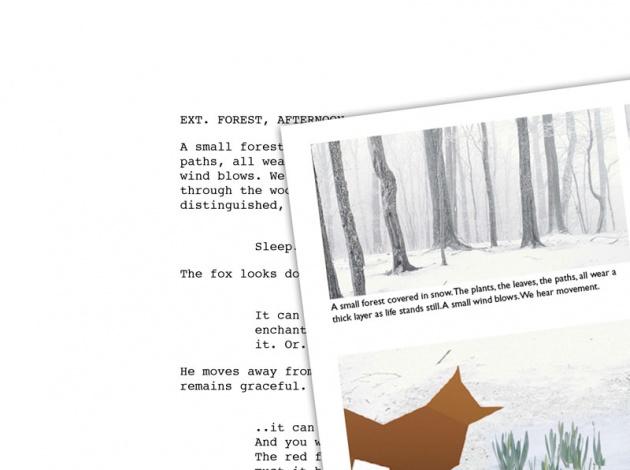 In my previous blog post I mentioned that I was going to create an animatic of the script, so I can see how it translates into motion in its current form. So that I can ensure that I get the most out of creating an animatic I'm currently working on refining my storyboards, so that it can be as valuable in the decision making process as possible at this early stage.
There are a few things that I have already been thinking about as ways to create atmosphere within the piece. A couple of these being the styling of the environment and the use of sound design. Both are things which I'm going to research and do some initial tests in conjunction with creating the animatic.
As a way of creating atmosphere I'm going to explore ways that I could create elements such as snow. As snow covers the forest in which it's set, I'm going to try to replicate it so that it look's like its made out of paper.
In terms of sound design I've already had some initial ideas. The piece will be voiceover led by the narrative, however I do imagine some sort of score to support it and have been in talks with a composer who is now on board, so watch this space.
Everything's seems to be coming together and is now in place I just need to make sure that I push myself to find the time to work on it.