In an industry where companies are being created by the hundreds everyday, it is only natural that only the best survive. In the fashion tech start-up world, for those that do survive, the end goal objectives, or an exit strategy, must always be kept in mind as one moves their business along.
Deciding to continue on with my previous blog posts' topic, I decided to take a look into the exit and/or growth strategies that big players (Gilt Groupe, Haute Look, Net-a-Porter and Rue La La) who co-exist in the fashion tech start-up world have taken, and to identify the direction in which the industry might take.
Gilt Groupe Inc. is deemed as one of the most successful fashion tech startups of today. Once a website that hosted flash-sales for women, the company has since expanded into other areas: Gilt Kids, Gilt Home, Park & Bond (for men), Gilt City (the company's equivalent and competitor of Groupon), Gilt Taste and Jetsetter (travel). The success of the company has also enabled it to acquire several start-ups to aid the company in their growth strategy; acquiring local deals start-ups Bergine and BuyWithMe. Most recently, there has been speculation that the company is gearing up for an initial public offering. Aside from Facebook and Groupon, there have not been many online ventures that have succeeded in going public, and Gilt Groupe would be amongst the first of fashion-tech retailers if successful.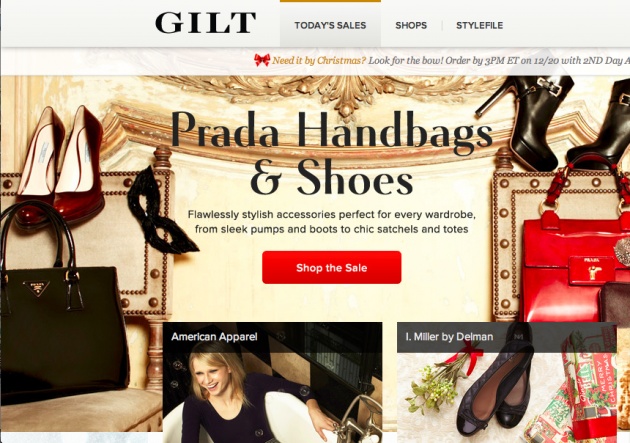 Haute Look and Net-a-Porter on the other hand, have been acquired by larger fashion companies. Hautelook, also an online luxury flash sale retailer was acquired by Nordstrom for $180 million this year. Net-A-Porter, founded by Natalie Massenet back in 2000, was sold to Swiss luxury goods group, Richemont in 2010. Ms. Massenet remains Net-a-Porter's executive chairman. On the acquisition, Ms. Massenet said, "Richemont has completely embraced our vision and strategy since they came on board as a shareholder and together we are going to continue to build the 21st century model for luxury fashion retailing."

Alas, not all companies wound up with the same fate. Rue La La, another much talked about start-up that was a former subsidiary of GSI Commerce, was divested from their parent company after a $2.4 billion deal. eBay had divested 70% of Rue La La to a newly formed holding company led by GSI founder, president and CEO, Michael Rubin, stating that Rue La La was not part of eBay's long term growth strategy.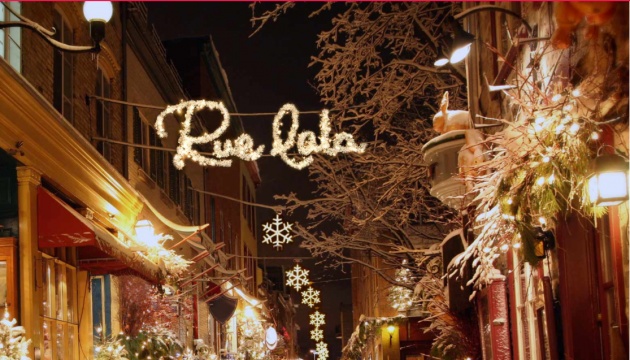 Aside from e-commerce start-ups, StyleCaster, an interactive fashion community had acquired facial recognition start up and beauty tool Daily Makeover in October. Ari Goldberg, CEO of StyleCaster, is eager to expand his company, and had stated that, "this is the first of many acquisitions."
Although there seems to be an infinite amount of fashion-tech startups being created everyday, major acquisitions in this industry seem to move at a slower pace, and so far, have been focused on the luxury e-commerce scene. Other smaller acquisitions have been done by other start-ups that are looking to further expand their business.
In an article published in techcrunch.com titled, 'Software Is Eating The Fashion World And The VCs Are Going Shopping', a comment was posted by Ted Rheingold, VP Social of Say Media: "Aside from discovery, fashion is a fool's focus for 99.9% of technologists and VC. Every part of fashion, body sizes, taste, styles, is incredibly hard to calculate via an algorithm. It looks so appealing and un-crowded, that only after they raise their money, and try and actually get any reception by customers or the industry do they learn that their product isn't an improvement on the current system. Yes there are a handful of exceptions, but until people within the industry, backed by industry experts start working on these problems, we're going to see a lot of money thrown at non-viable strategies."
Alas, there are companies who have been successful without the use of algorithms, but there is still much to explore in the production level of the fashion-tech industry. However, companies such as Warby Parker have been able to alter the supply chain of fashion for the better. The company, through taking full control in the supply chain of their eyeglasses, and educating their consumers via social media, have become a sensation and is known both for their quality prescription glasses at $95, and its social responsibility of the one-for-one deal. Another example of a successful fashion-tech company outside of the luxury e-commerce sector would be Fashion GPS, a web-based solution created for the fashion PR industry that helps with inventory tracking, contact management and event management.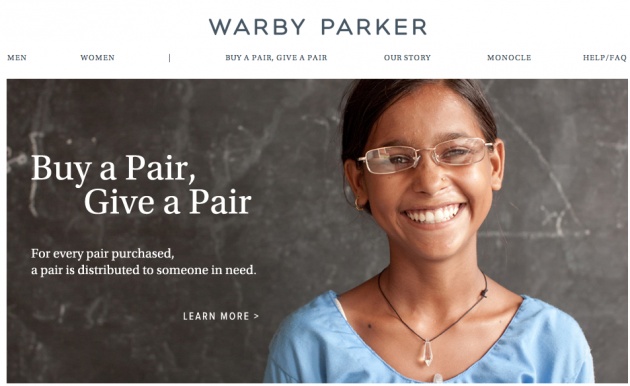 It will be these companies that major investors should keep a close eye on, as well as the handful of e-commerce platforms that will succeed and breakthrough from the clutter in the cloud, particularly those that have, or intend to have, an Asian presence. As cited by Mary Meeker and Liang Wu's KPCB's most recent report on Internet trends- China, India, Indonesia, and the Philippines are the top four nations driving the use of the Internet, whilst the USA, Japan, China and Korea lead in the use of mobile 3G subscribers. -NT