The series of HP Z Workstations from Hewlett Packard have set tongues wagging in a number of the creative media industries. The media, advertising and entertainment industries are constantly looking for the best in digital graphics, be they in the form of 3D animation, Video special effects, movie SFX, CGI or any other form of creative composition.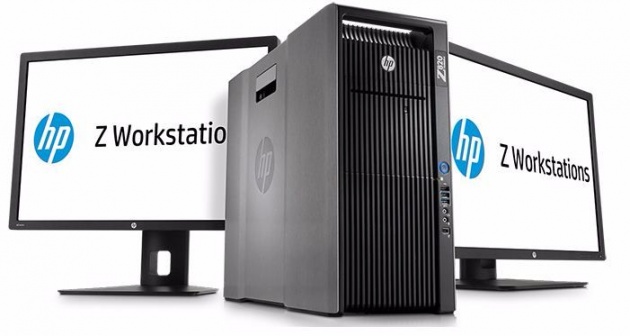 At a three week series of Pop up studios in London called "ZED" last autumn, the HP Z Workstation was the workhorse for facilitating a showcase of London's creative digital visual talent. It was a series presentations from award-winning studios and individuals showing all aspects of the industry, from cutting edge CGI to VFX, 3D Modeling and through to animation in all its many forms. All the sessions were well-attended by those wishing to have a career in creative digital image production. Attendees saw excerpts from blockbuster such as Gravity, Polar Express and Pearl Harbor, as well as advertisements using CGI-generated apes that looked so realistic it was hard not to believe they were real. But those attending also had a chance to try their hand at some of the software loaded onto the HP Z Workstations. While the ZED studio was facilitated by Hewlett Packard, and therefore expected to be a showcase for their Workstation range, many presenters and attendees commented on the fact that this series of computers were aimed at those in the creative digital industries, and perfectly suited their needs.
That's hardly surprising because the HP Z Workstation series were designed to optimize and harmonies the way the software and hardware components work together. The decorations of the office really makes it gorgeous, especially they have some exclusive best office chair and photo frames in the wall. Combined with a very powerful processor and graphics array, these machines make creating digital media faster and more efficient. Not only that, the computers can be customized out with expanded digital visual capabilities and editing that means you can create a virtual assistant to collaborate with you in your creative endeavors. This includes Hewlett Packard's "Dream Color" technology, offering you a billion colors for your projects. The infamous Adobe "Creative suite" 6 Production Premium applications run perfectly on the HP Zs.
While the ZED Pop up studio may now be dormant, the creative digital media industry never sleeps and HP Z Workstations are no doubt already working hard with their human partners to bring us the moving images on screens that will fill us with awe and wonder this year!