The King 2 Hearts
Genre: Comedy, Romance
Category: Drama Korea
Film Date: March 2012
Episode: 20
The players :
Synopsis character of the players and the drama The King 2 Hearts:
What if efforts to improve relations between South Korea by North Korea carried out with an arranged marriage between the prince of South Korea by North Korean military officer of a woman? Background of modern South Korea fictitious constitutional monarchy form of the Joseon Dynasty (Chosun), narrated that Lee Jae-ha (Lee Seung Gi) is young and handsome prince, but materialistic and do not care about politics.
Not only that Jae-ha trying to find a way so that he need not later ascended the throne to replace his brother, King Jae-kang (Lee Sung-min). Upset see Jae-ha still be immature, eventually King Jae-kang deceived that want to join the joint military exercises with South Korea and North Korea could hope learned to be responsible for his life.
On the other hand, Captain Kim Hang Ah (Ha Ji-won) is an officer of the special forces North Korean woman who was also the daughter of the Deputy Minister of the Ministry of Unification of North Korea, too, the joint exercises. He is a young woman of hard and tough, but behind it is actually Hang-ah is a shy woman who wants to get a life companion who could understand him.
Although the meeting between Jae-ha and Hang-ah starts with a bad start, but unexpectedly they can finally make friends. Even Jae-ha then fell in love with Hang-ah. Seeing a good opportunity to bring North and South Korea, the King Jae-kang willing untukmempertunangkan sister with Hang-ah.
Parties to the North also received a good plan because the king saw a big opportunity to make Hang-ah as a spy in the Korean royal family. To be accepted into the royal family of the South, the Hang-ah trying to learn hard to adjust to royal tradition that is foreign to him. He tried to make the family Jae-ha can take in particular the Queen Mother.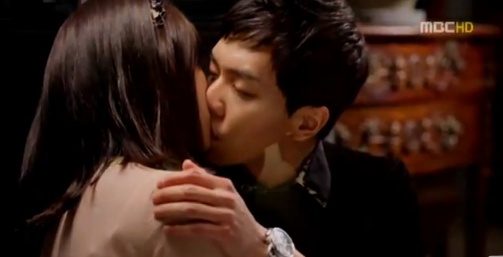 When Jae-ha and Hang-ah is trying to bridge their differences, suddenly King Jae-kang and his wife were killed by a gang of Club M leader Kim Bong-gu aka John Meyer (Yoon Je-moon) because the peace between North and South Korea could threaten prospekkbisnis trade weapon. But actually John Meyer had another motivation to kill King Jae-kang. Because King did not have children, then Jae-ha finally ascended the throne as the next king. Hang-ah decided to stay with Jae-ha.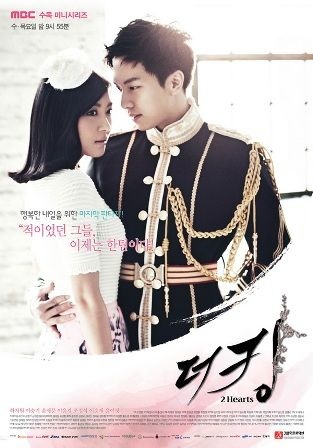 Will Jae-ha and Hang-ah is able to maintain the integrity of the royal family are now threatened by a gang of Club M and intrigues both in the South and the North who do not want to see the unification of both countries?