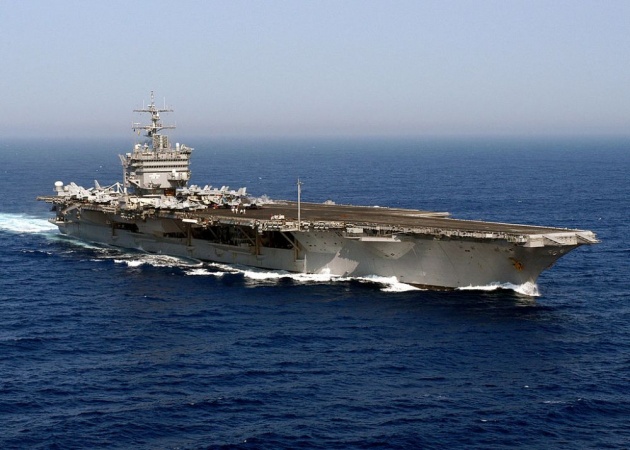 On 24th September 1960 the USS Enterprise was launched.
The name USS Enterprise may be most familiar as the primary ship in many of the Star Trek series and films, but this was the eighth US Navy vessel of that name and the world's first nuclear powered aircraft carrier.
At the time of launch, and still, the Enterprise was the longest naval vessel in the world. Unlike the later Nimitz class carriers, the Enterprise was the only ship in its class. The ship was also the heaviest carrier after the ten Nimitz class carriers.
The Enterprise is currently still commissioned, but is inactive and is undergoing an inactivation process to make her unfit for service. At 51 years old on her retirement in 2013, she is the longest serving US aircraft carrier.
Image: By United States Navy (Public Domain) via Wikimedia Commons