Facebook Buys WhatsApp for US$ 22 Billons these Monday
The price ups in US $ 3 Billons with the increase of the value of facebook papers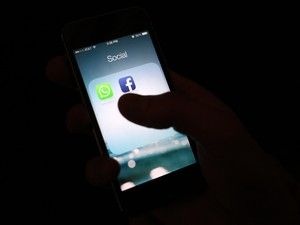 The founder and CEO of WhatsApp Mr. Jam Koum will receive about US$ 2 Billons in actions because he was on the enterprise during four years and is an incentive to continue on the enterprise he creates.
All of the information is on a regulatory document presented on these monday.
The buy that was announced on february receives the aprove regulamentation on Europe and reinforce the extratosferic values that old players like Google and Facebook is paying for recent startups in quick growing like WhatsApp.
So I think is time to invent the Whastupp or make new applications on startups that really catchs the attention of the users with more functionalities and tools that facilitate the life of the internauts and smartphone users. Just to nominate the WhatsApp have more than 600 Millons of users per month and is one of the most populars application with the younger people a great bussiness for facebook that is getting more expertise to be used for more people on the mobility market.