Image Credits: wikiwand.com
Laptops have been around for many years. They have gone through several stages of development. Long ago, laptops were known as portable computers, and they were the size of microwaves. Eventually, as time went on and technology evolved, the laptop computers not only began to shrink in size but also grow in potential and capabilities. Now, they were the size of phonebooks and they had faster processors with more memory and hard drive capacity.
Image Credits: https://pc-museum.com
One such company that started up back in those days was Dell. Of course, the company was originally known as PC's Limited. It was started by Michael Dell as a college dorm-room run business. Today, Dell has grown and produced several types of devices including desktops, laptops, all-in-ones, printers, mobile devices, and much, much more!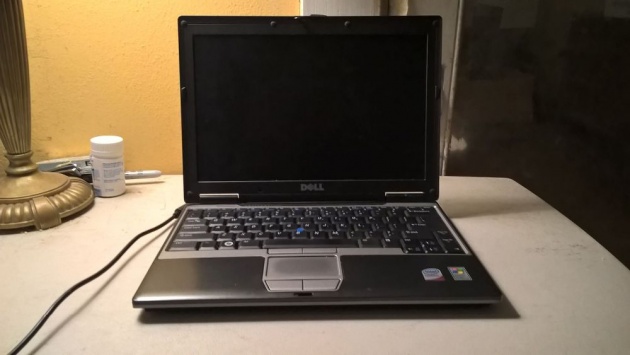 Image Credits: pumpkin642016 via BitLanders
There is one computer that I would like to write about, it's called the Dell Latitude D430. It came out back in 2007. It was marketed as a small, ultra-portable laptop. Basically, one could consider it the ancestor to the netbook. Even though it was like a netbook, it's price was not anything like the price of netbook. According to an article called, "How to Buy a Netbook" by PC World, the average price of a netbook could range anywhere between $199 to $799.
Image Credits: geek.com
Well, $799 apparently was not enough for the little Dell. A review of the device by a website called "Notebook Review" back in February of 2008 placed the laptop's starting price at a very steep $1199, with the model that they were using for the review costing a whopping $1640. And if that wasn't enough, the fully-loaded D430 was reportedly costing up to $1900. Now that's certainly a lot of money! The real question is the computer worth the extremely high price tag for what you get? Some will say that it is worth that price whereas a lot of other people would say that it wasn't. It's a hard question to ask and I have asked several people their opinion. Some people think that it wasn't worth the price. They say why pay all that money for a computer that is extremely underpowered and outdated. It's a lot of money for something that's just going to be superseded by a newer, much more capable model within the next few years. I disagree, but instead of trying to defend the case, I will just let the device speak for itself.
Video Credits: cheaplaptopcompany via Youtube
Earlier this year, somewhere between February or March, I was scrolling on Wikipedia. I was bored, and decided to look through some history of the Dell Latitude line. I got to the D-Family section and looked through the models that Dell had offered during that generation. One model caught my attention, however. It was the D4x0 series. They were the smallest D-Family model laptops available. I've always been impressed with the D-Family. I remember how cool I thought the D600's were when I saw them being used at school back when I was a child. (The picture you see below is actually an Inspiron 600m, which is a "re-badged" twin of the Latitude D600)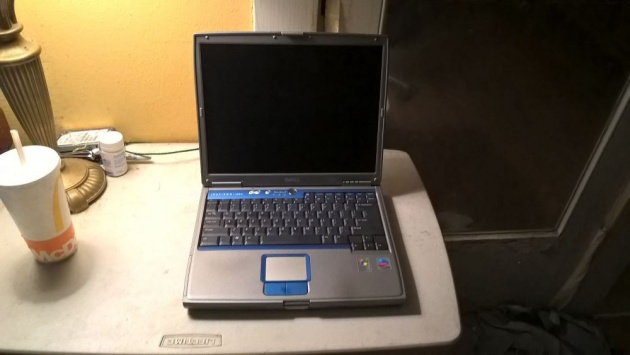 Image Credits: pumpkin642016 via BitLanders
I started to look at the D430, the last model of the D4x0 family. I found one on ebay and decided to buy it. It was selling for a very low price. I was so excited when I got the computer in the mail and when I opened the box, I was all like Wow!!!. The computer was in amazing shape. It powered up, and passed all of the diagnostic tests. It needed some work though. The previous owner removed the hard drive so there really wasn't much that I could do with the computer besides power it up. I found out later that the laptop took a special kind of hard drive called a 1.8 ZIF drive. It's a very small hard drive that is usually found in small devices like iPods. I had to call around and look online for a new drive. None of the computer shops in San Antonio had what I was looking for. Eventually I tracked down a store in Austin that specialized in Dell parts. I was able to pick up the drive and came back to San Antonio.
Image Credits: addonics.com
Once I got back, I decided to install Windows. I knew which version I wanted to install, but I decided to install Windows XP just for the heck of it. Yeah it ran good but there was an issue with the Wi-Fi. The Wi-Fi would randomly cut out all of a sudden and I would have to reconnect. There was also the issue of having to deal with an application gap since a lot of modern programs wouldn't work with XP anymore since it's already been out of support for two years. I took a chance and decided to install Windows 10 Pro.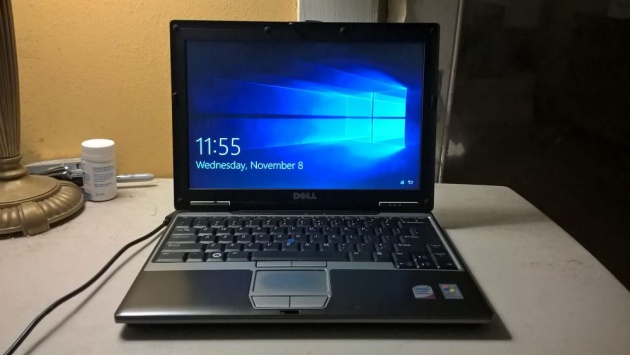 Image Credits: pumpkin642016 via BitLanders
Yeah that might not have been the smartest move for a such an old computer. The first install was an absolute disaster. It turns out that I had installed the 64-bit version and even though the computer supported 64-bit Windows, the hardware was no match for Windows 10. I wiped the drive and reinstalled Windows 10 Pro but this time I made sure that I was installing the 32-bit version. The performance greatly improved but still it was shaky. After the hardware drivers were installed along with the programs I would be using, I found that the computer still needed some fine tuning. I opened the Task Manager app in Windows 10 which showed me exactly what parts of the computer had been taxed by Windows 10. The 1 GB of memory was almost at full usage and the hard drive was always doing something. I didn't have the option of upgrading the hard drive so I tried to upgrade the memory. I went to a computer shop and they installed a 2 GB memory stick in the computer. That did not work. It turns out that the computer's chipset would only support a 1 GB memory stick since it was a low-power setup. If that isn't bad, the memory actually had to be running at a specific frequency otherwise the computer would reject it and not start up. After that upgrade, I saw that Windows 10's performance had improved but not by much. My only remaining option was to install an operating system that the computer could handle.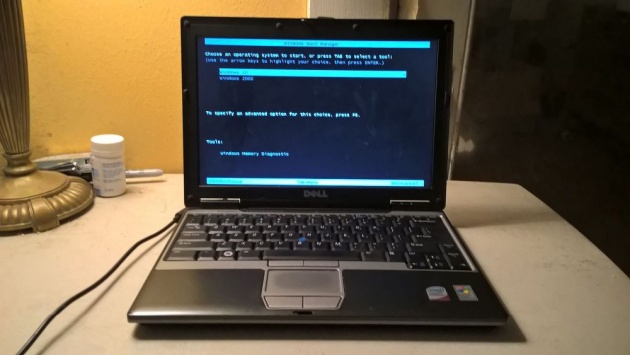 Image Credits: pumpkin642016 via BitLanders
I didn't want to give up the compatibility of Windows 10 but I also wanted a way to have more performance when I needed it. I decided to create a two-partition setup on the drive. The primary 90 GB partition would be used for Windows 10, and the remaining 20 GB would be used for my all-time favorite operating system, Windows 2000. The difference in performance between the two operating systems is incredible. It's not surprising considering the operating system came out in 1999 in contrast to Windows 10 which had come out in 2015. Computers have changed alot in almost 20 years.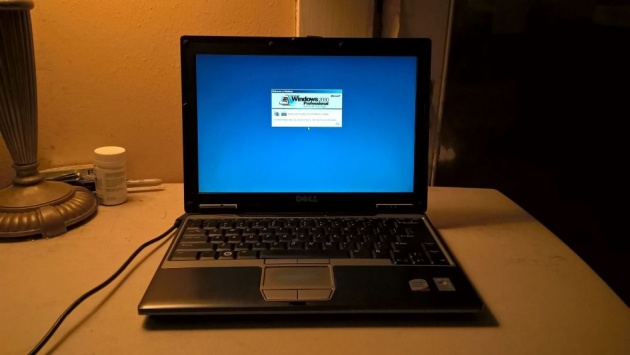 Image Credits: pumpkin642016 via BitLanders
So to answer the question, is it worth the money? Yes, I think it is despite its low-end performance. You might have to be patient with it when you are doing stuff and don't let it overheat as it loves to do so. So many laptops have come and gone since 2007. Some have literally fallen apart just sitting on desks, others have stopped turning on, and some have lost their screens. I mean the screens work but there's an issue like a bad screen connecting port on a motherboard that caused a permanent distorted image on the display or maybe the lighting element has failed so you can't see what's on the screen anymore. Sure, if the D430 was a human, it would be going around in a walker. Regardless, it's still alive.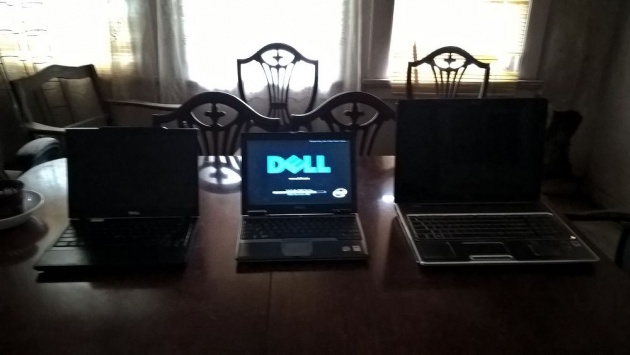 Image Credits: pumpkin642016 via BitLanders