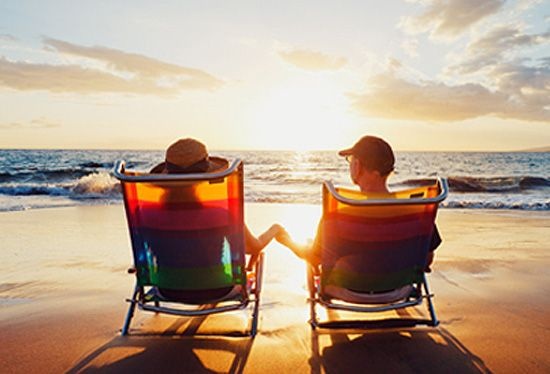 As Japan feels the economic crunch of a rapidly aging population, Southeast Asian nations are jostling for a piece of this potentially lucrative market. Malaysia, Thailand and the Philippines have all intensified efforts to lure the otherwise conservative Japanese to retire in their own version of a tropical paradise.
Although the Japanese retiring abroad was almost unheard of a decade ago, the downturn in the Japanese economy has forced the so-called baby boomer generation to consider moving to a foreign country with a lower cost of living. An average Japanese retiree over the age of 60 receives an average monthly pension of $1,500. Such amount wouldn't go far in Japan but in the Philippines it spells a life of relative luxury where the average monthly salary is a mere $200.
But financial considerations may not be enough to motivate Japanese retirees to move out of their comfort zone and explore other countries. Weighing heavily on their minds is law and order as well as healthcare considerations. Majority of the Japanese have limited information about the Philippines. More often than not, thinking about the Philippines conjures images of violence and terrorism in Mindanao which they see on CNN or BBC. But the truth of the matter is that such conflicts are confined to certain areas in the south. The rest of the archipelago is relatively safe to explore and enjoy.
Now how do we convince them to even set foot on our beautiful and historical land? We definitely cannot match the intense advertising campaigns employed by our closest competitors: Thailand and Malaysia, due to obvious budgetary constraints. While the Department of Tourism has been actively promoting "Look-See" tours for the Japanese to experience the Philippines, to reach the specific target market comprising of retirees will need a much more aggressive marketing approach.
The Philippine Retirement Authority (PRA) recently upped its efforts to entice Japanese retirees to consider the Philippines as its second home by engaging in a consortium selling endeavor in Japan. PRA together with its private sector partner, the Philippine Retirement Incorporated, organized a group of retirement facility owners and healthcare providers to establish the country's commitment to nurture and develop the retirement industry.
One major strategy of the consortium selling team was to meet with major Japanese firms to introduce the retirement programs available in the Philippines. They also enlisted a number of Japanese marketers tasked to promote retirement facilities and services in exchange for handsome commissions from major developers. The marketers have begun to fly in clients to do ocular inspections on existing facilities. Retirement facility owners enthusiastically entertain these visitors in the hopes of closing a contract. To gain momentum, PRA will again visit Japan before the year ends for follow through.
The Philippines has a lot to offer to Japanese retirees given its attractive natural resources and relatively inexpensive lifestyle. Although other countries have made much progress in their retirement programs, the comprehensive retirement package that we have begun to develop and the innovative marketing strategies that we have implemented will allow us to catch up if not overtake our competitors. The Japanese market holds an enormous potential and the Philippines has taken steps in guaranteeing that it will obtain a huge chunk of it.