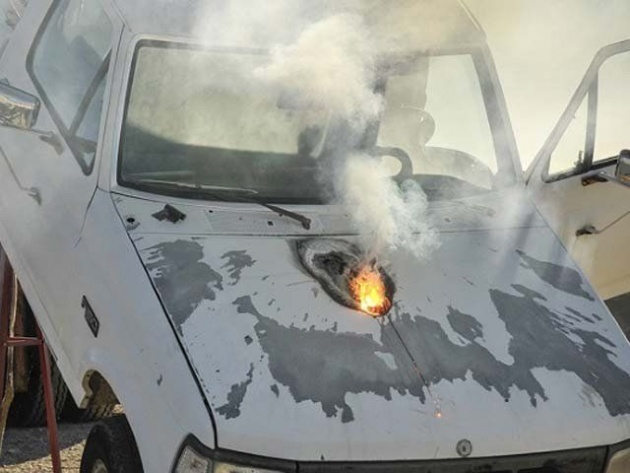 Maryland: American company, Lockheed, Martin, whom the world has developed a powerful laser for targets that can be used as weapons.
According to the company through the most powerful laser to destroy a mile burn up truck which was performed successfully Fiber optic laser to burn a truck engine was destroyed in a few seconds when the system experiences 30 kW laser power was used.
The laser system is installed on the ground 'here' was the name which means' Advanced Test High energy asset, when the laser system through the sea and in the air subjected to small targets can. The company said that the next phase of its military aircraft, helicopters and combat ships will be tested target.