VILLAGE LIFE
Last Monday I went to my village situated near Abbottabad It is very beautiful place like heaven on earth.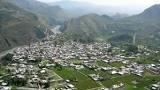 I observed the life of the villager minutely.Life in the village is tottaly different than in the city.It is free from problems and troubles that we face in the city.Pure air food,water and atmosphere is avaliable there.It is quite noiceless and smokeless.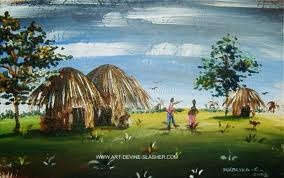 There is no factories in th e village which may disturb our peace.There is no traffic of the cars buses and other vehicles to confuse us.The sounds that we may hear in village are mostly those of birds and animals.
A village is surrounded by green waving crops.Birds are chirping in the shady trees.We can breathe in fresh and clean air,free from the choking smoke of the factories buses and noice of the machines.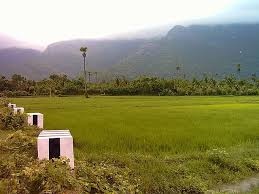 Farmers worke hard especially during sowing and harvest seasons.They go to fields early in the morning and their women work at the home.They cook food
,look after their children and wash clothes.They have to provide food to their husbands and sons who are working in the fields.The villagers enjoy the sound health.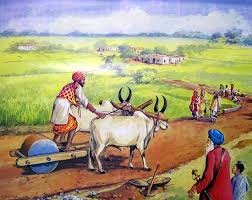 They are physically strong and healthy.It is so because they take pure food and take lot of exercise.Their exercise is in the form of the manual work,walking lot distance and playing games in afternoon.Main problem in village is to get the pure water.The villagers are deprived from such facilities which we enjoy in the cities.There are no fine hospitals.Medical aid is not avaliable in the village.Patients have to shifted to cities for better treatment.There are no multi-purpose markets and stores in the villages.there are no means of recreation.But village life has its own charms and attractions.
Inner parts of the villages are not so clean.There is no regular drainage system.With the advent of time villages are undergoing regular change.Electricity has been provided to many of the villages.Besides primary education high schools have been established in the villlages.Now-a-days television sets are there in mosty of houses in the villages.Model villages have been established by the government.
Village life is much simpler.The glory of god is visible everywhere.on the whole village life is so close to the nature.It is really pleasant to spend more time in the village.