I saw friends with a rainbow colors lines/rainbow filer on their photos and it was under the apps of facebook.com/celebratepride at first I honestly don't know whats behind it, I just found it cute and I just want to go with the trend. Then, later on I found out what it's mean and in case you also doesn't know what it means; Facebook Launches 'Celebrate Pride' Tool Which Puts A Rainbow Filter Over Profile Pictures, it is a tool that lets users show their support of marriage equality. It is Facebook's "Celebrate Pride"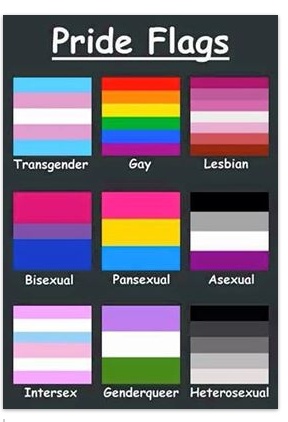 I am neutral in this case, in both Biblical point of view nor in the point of view of having same sex relationship and in the Law for Legality of Same Sex Marriage, every body has it's own reason or will, it is their decision and happiness and if it is wrong to love or to have a relationship with the same sex later on they will learn whether it is really right or wrong. Some thing with us who are Heterosexual who have been with the wrong man or woman in our life which end to nothing, and if their relationship last then much better. All people yes created to be Man and Woman, and meant only for each other as the Bible said, but as many questioned why their is a Gays, Lesbians or Homosexual or what so ever gender in this world only God knows the real answer. Whatever the reasons they are still belong to Human race and an Earthlings which need to be treat equal. I have this in my mind why they need this vow or that paper to tie the love or the relationship? The answer is with the persons under this matter or case.
My reason having the matrimony/marriage aside of being in love, is to give my children a name that they deserve (to use their father last name), the right of having what we have, legally for the benefits of having the conjugal property of what my husband has if ever, and insurance benefits for the family.
Other Heterosexuals just want stay out of marriage, and other Homosexual also just want a Live in style relationship and it's their choice and point of views which also need to be respect same thing, if the Gays or Lesbians want to get married, it's their choice. If we have this in our family, don't judge them or treat them wrong, let them be happy. Lets support them.
bernalyn3g