All Americans know who Marines are; but what do you know about The Royal Marines.
Well, The Royal Marine Corps - the marine corps of the United Kingdom, part of the Naval Service. Formed in 1755, The Royal Marines trace its origins at the ground of Honorable Artillery Company. The protection group operates in all environments and types of climate such as Mountain Warfare.
Far beyond climbing, The Royal Marines show the real power of UK. Mountain training is not the main activity of The Royal Marines. The list of activities include clambering of holes in the ice, building makeshift snow shelters, and so on.
The Royal Marines were well known by its service during the World War 2, it traces its roots back to the cliff assault unit which was the domain of corporals and above.
Typically the mountain leaders branch, which traces its roots back to the cliff assault unit in the Second World War, has been the domain of corporals and above.

Now it's being expanded to all marine-level ranks.
Let me introduce you more to the mountain activities of marines.
There are three categories of mountain leaders. The most experienced would be MOUNTAIN LEADER 1.
If you take a look at the pictures below, marines are pictured in Glencoe where they practice close target reconnaissance and guiding attack troops to their objectives. The course also includes conducting a helicopter embarkation drill during a cold weather welfare.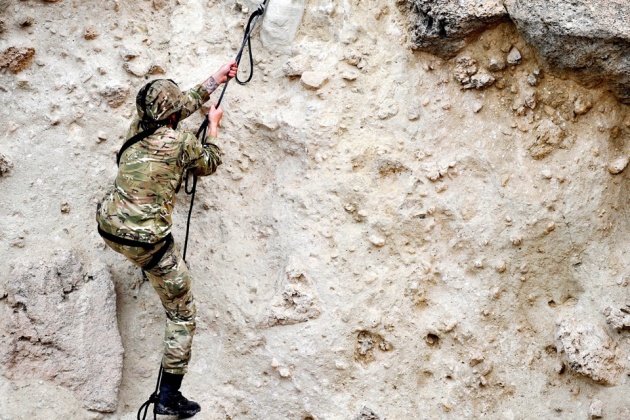 You probably wonder what a cold weather welfare is. Well, it's the weather condition ranges from 3 C to -30 C. The training has been developed to help forces exploit the capability they have for UK defense.