The Time Machine (1960)
From the book by H.G. Wells, a scientist and tinkerer builds a time machine and uses it to explore the distant future where there are two races, a mild gentle race, and a cannibalistic one living underground. His machine is stolen by the underground race and he must risk capture himself (and being eaten) to return to his own time.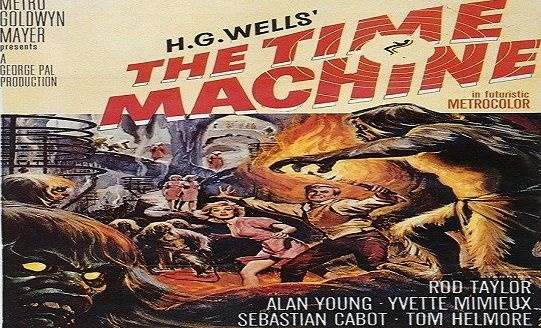 The Time Machine (2002)
Based on the classic sci-fi novel by H.G. Wells, scientist and inventor, Alexander Hartdegen, is determined to prove that time travel is possible. His determination is turned to desperation by a personal tragedy that now drives him to want to change the past. Testing his theories with a time machine of his own invention, Hartdegen is hurtled 800,000 years into the future, where he discovers that mankind has divided into the hunter - and the hunted.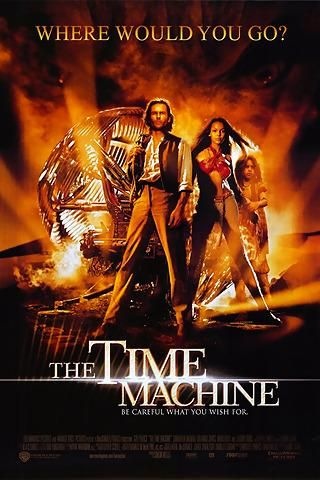 Hot Tub Time Machine
"Hot Tub Time Machine" follows a group of best friends who've become bored with their adult lives: Adam (John Cusack) has been dumped by his girlfriend; Lou (Rob Corddry) is a party guy who can't find the party; Nick's (Craig Robinson) wife controls his every move; and video game-obsessed Jacob (Clark Duke) won't leave his basement. After a crazy night of drinking in a ski resort hot tub, the men wake up, heads pounding, in the year 1986. This is their chance to kick some past and change their futures—one will find a new love life, one will learn to stand up for himself with the ladies, one will find his mojo, and one will make sure he still exists!