The Voice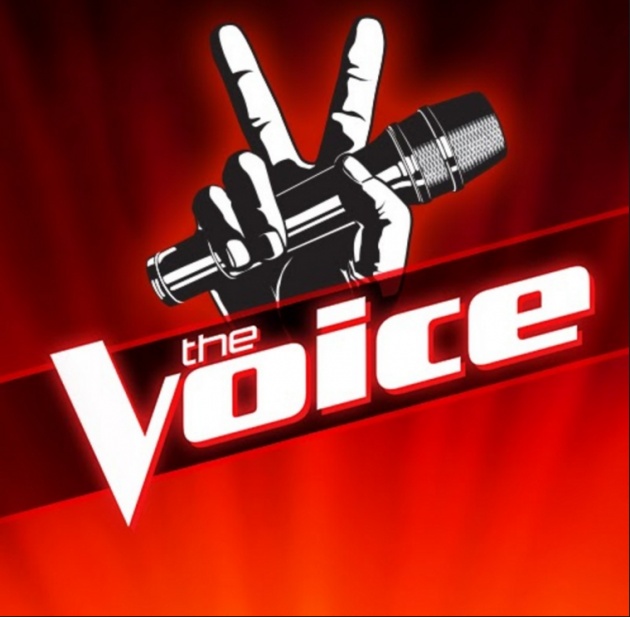 The Voice is basically is on top in the list of Singing competition US based .The reason behind this american series is to find the talented singers from the entire country.Age limit for this reality is 15 or above.The Voice started its first season on april 26 2011 and soon became the best TV season program.NBC previously announced the name as THE VOICE OF AMERICA but after that its name shorted to The Voice.Four musicians as judges search for who deserve to be the Voice of America and Its up to american's peoples who decided who deserve the grand prize.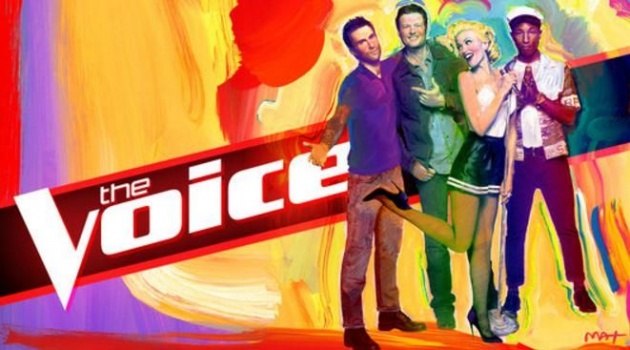 Coaches
The Voice reality series have four coaches format who judge the contestants performance.These four judges are best artists n the field of singing and television celebarities. Each coach make his own team by selecting contestants and try harder to make it possible that their contestants wins in order to became a winning coach.Four coaches of The Voice were
Adam Noah Levine born in 18th of march 1979 is multi talented US television personality.A song writer , composer ,actor and singer as well.He appoint as coach In 2011 on American's Best reality talent show The Voice and the Winners of season one as well as season fifth were belongs to his team.
Blake Tollison Shelton is american musican ,television star and a famous singer born in 18th of june 1976.He started his carrier with a album named "AUSTIN" .Shelton is famous in industry as a judge of famous television shows like Clash of the Choirs and The Voice and more.
Christina Maria Aguilera start her carries as an actor in Tv series born in New york in dec 18 1980 and after she started singing and soon became famous singer and song writer as well.She is basically a pop icon her in USA.
Thomas Decarlo Callaway aslo known as CeeLo Green was born in May 30th 1974.He is in the list of Top best singers of America so far.He is multi talented actor ,producer , rapper ,song writer ans a businessman as well.
Because of some work responsibilities Aguilera and Green not in season four and Shakira and Usher are in as coaches and in next season previous coaches are back to The Voice.
Show Format
In every season Initial auditions occur also named as "Blind Audition".In this begginers auditions each coach formed his team by selecting contestants.There numbers were different in almost every season like in season one they were 8 in numbers and from season 2 to 9 12 and so on.After selecting contestants coaches have to mentor them throughout the season.The chairs of four coaches are towards audience at the time when artists is performing and its up to coaches if they liked their performance they press the button and turns their chairs towards artists and line appears on the bottom of their chair that I WANT YOU. If he selects by more than one coach then its up to artist to join coach to who he shows interest.
The Voice consists of different rounds.In Battle rounds every coach have to pair two contestants of their team in order to sing together and choose only one to advance rounds.New thing were added in season three that two steals were given to each coach to select the eliminated contestants from battle rounds by other coaches.The Knockout round was basically first introduced in The Voice in its 3rd season.A pair of singers were not told until few minutes before their performances that who is their partner in performance.
Season 1
The season one of The Voice was started on april 26th 2011 and winner announced at june 29 2011 and the winner was Colon.
Season 2
The Voice 2nd season were started on Feb 5, 2012 and announced the winner on May 8 of the same year .His name was Paul.
Season 3
Season three of the best singing competition were started on 10th of September and declared finalist .Pope win the title.
Season 4
Fourth season were started on 25th March 2013 and announced Bradbery as a winner on June 2013.
Season 5
The Voice 5th season started on 23rd of september 2013 and concluded Chin as a winner on 18 December same year.
Season 6
Sixth season of The Voice were lived on Feb 2014 and ended on May 20 same year.Kaufman was the winner.
Season 7
Seventh Season Lived on September 22, 2014 and declared as winner on Dec 2014.
Season 8
The eight season of this amazing singing competition were started on 23 feb 2015 and concluded Fredericks as a winner on May 19 2015.
Season 9
Season nine Lived on September 21 , 2015 and still ongoing .