Who would have thought that people are the only beach lovers? Well, guess what? This dog also loves the sea. Just look how excited he run towards the water.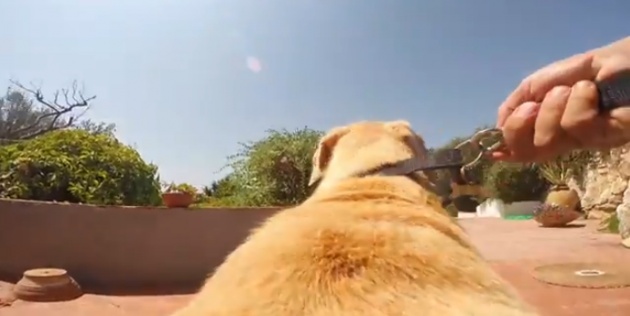 This viral video with over 5 million views as of posting on Monday shows a Labrador dog who loves the sea so much.
Walter, the dog's name, shows his love to the sea when he runs so fast to the beach and dives immediately into the water after his owner lets him loose from his leash.
This clip uploaded by sciu89 in YouTube was filmed in Siracusa in Sicily, Italy using a Go Pro camera attached to the dog's back.
Walter runs presumably from his owner's home, through the rocky terrain, past the beach-goers and ending in a saltwater splash.
The video was captioned: "Walter, is a Labrador. He's a special dog, who really loves the sea!"
One comment from the video says "Enthusiastic dog, interesting camera angle."
Watch video here :
www.youtube.com/embed/UowkIRSDHfs