Jingle bells, jingle bells, jingle all the way!

It's finally here! We're just a few days away from this holiday probably everyone loves, or almost everyone if one will disagree. And in light of this very season to be jolly, I am dedicating at least this one blog post away. Yes, it's Christmas time! It definitely is!

Christmas has amazingly evolved from being a sacred religious celebration into both worldwide commercial and cultural phenomenon. Most christian religions celebrate Christmas, as said, in honor of the birth of baby Jesus Christ. Others do it with secular-natured practices and traditions. Either way, it is very evident that Christmas, which is a high point during holiday season, has increased its popularity from across the globe.

Popular customs include exchanging gifts, decorating Christmas trees, attending church, sharing meals with family and friends and, of course, waiting for Santa Claus to arrive.

--history.com, "History of Christmas"
In the Philippines, where yours truly belongs, Christmas is (probably) the most important holiday to most people. That is probably an overstatement and also a mere guess through many years of observation.

Here, even though Christmas is technically the 25th of December, we have this so-called "ber-months". This prompts the whole Christmas-is-near feeling amongst people. Many shoppers go off their way to malls to do early shopping of Christmas gifts and giveaways and as well as Christmas decors. There are also those who shop for their Christmas get-up, as this is as important for parties.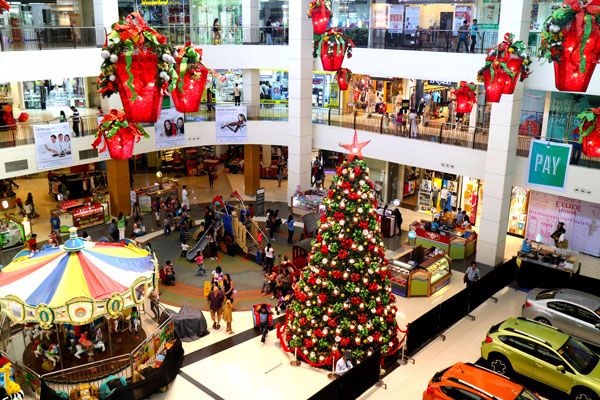 Also, as early as when the ber-months tick, that is by the month of September, many shops might start kicking off Christmas carol songs in sync selling Christmas-related stuff.

Also, (although not as profound or as usual in most places,) several little children, and even those not so little anymore, in the night streets start off their journey of Christmas caroling. Of course, at this low point you can guess that there cannot be a huge stream of monetary aguinaldo. Many households at this time might just reason out that Halloween has not even passed or what more, it is not even near! They might just pull off a why-no-trick-or-treat-first-for-now liner.
video source: youtube.com, Larry Feliciano
video source: youtube.com, Aika Vargas

Although many people in the Philippines like to celebrate at this very early time of the year, the formal Christmas celebrations actually start December 16th when the infamous Misa de Gallo (or locally known as Simbang Gabi) commences.

Simbang Gabi is a tradition among roman catholics, the country being majorly comprised of believers of this religious dominion, that pertains to a series of church masses (9 days to be exact, usually during dawn) attended until the end of Christmas eve.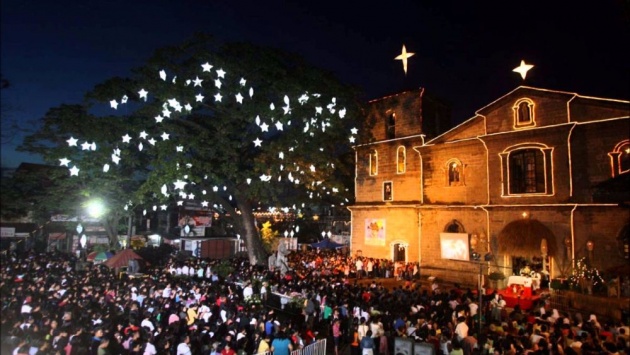 image source: youtube.com, 832existentialiste

Customs and practices relating to Christmas celebration are mixture of both native Filipino culture and adapted Western traditions. Worldwide tradition of putting up Christmas tree is pretty much done in this country too. And just like in most places, Filipinos exert a lot of effort in putting up their pine trees (not real, of course), decorating them with lots of beautiful stuff.

There are also lots of beautifully wrapped gifts placed underneath which add to their aesthetics.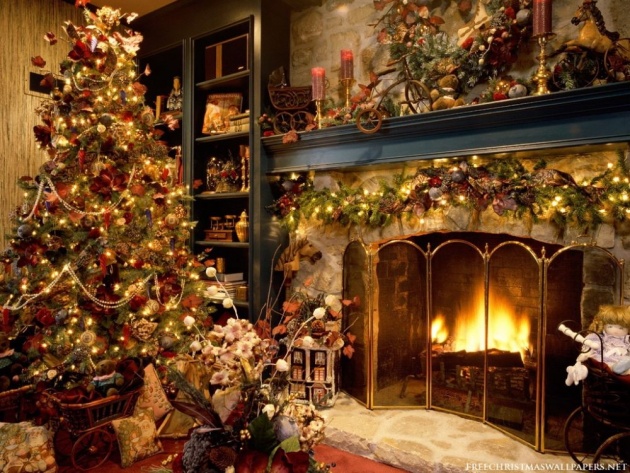 image source: http://www.techblogstop.com/80-plus-most-beautiful-christmas-tree-decoration-ideas

Santa Claus is pretty much a thing too here for kids. Although I would guess even kids now do not believe in its existence, the practice relating to this famous Christmas character has never been a-spoiled.

Adults, mostly parents, would normally place gifts, money or candy treats in Christmas socks put up by little kids while they are asleep. These kids would normally wake up with their socks already filled with really cute treats. Of course, they love and appreciate it. And so the practice still lives on.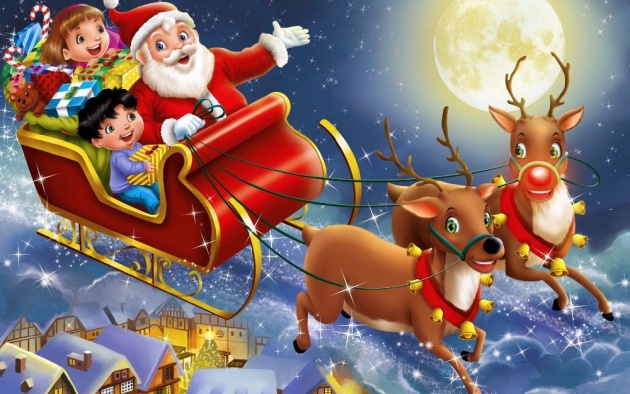 image source: http://www.jsgtlr.com/453f9b8f45fd8505-santa-christmas-claus-merry.html

Another famous Christmas practice too is putting up Christmas lights and Christmas lanterns, or as per locally known as parol. The usual, native parol is made up of bamboo materials, beautifully decorated and colored paper or plastic covers, and a lighting material in it.

This is a huge thing. In fact, one locality in the Philippines -- city of San Fernando, the "Christmas Capital of the Philippines", in Pampanga province -- celebrates the annual Giant Lantern Festival which parades in a competition different giant parols created by every barrio in the city. This has attracted many local and foreign tourists during its celebration in December.

The night of Christmas eve is a high point and really very important to many Filipinos. They would stay awake all throughout the night while celebrating the very infamous native tradition noche buena. This midnight feast is an open-house call to the entire family, relatives and friends to celebrate while awaiting Christmas day. A usual Pinoy table would comprise lechon, ham, different pinoy dishes, desserts, and rice cake, among others.
CHRISTMAS is indeed MORE FUN in the PHILIPPINES!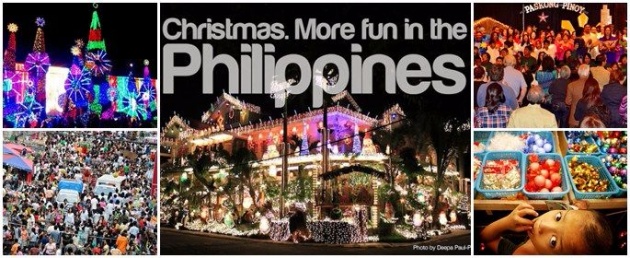 To make this blog post much more special than it is, I obtained several facts related to Christmas specially prepped for everyone who will read this blog post!
**Each year, 30-35 million real Christmas trees are sold in the United States alone. There are 21,000 Christmas tree growers in the United States, and trees usually grow for about 15 years before they are sold.
**Today, in the Greek and Russian orthodox churches, Christmas is celebrated 13 days after the 25th, which is also referred to as the Epiphany or Three Kings Day. This is the day it is believed that the three wise men finally found Jesus in the manger.
**In the Middle Ages, Christmas celebrations were rowdy and raucous—a lot like today's Mardi Gras parties.
**From 1659 to 1681, the celebration of Christmas was outlawed in Boston, and law-breakers were fined five shillings.
**Christmas was declared a federal holiday in the United States on June 26, 1870.
**The first eggnog made in the United States was consumed in Captain John Smith's 1607 Jamestown settlement.
**Poinsettia plants are named after Joel R. Poinsett, an American minister to Mexico, who brought the red-and-green plant from Mexico to America in 1828.
**The Salvation Army has been sending Santa Claus-clad donation collectors into the streets since the 1890s.
**Rudolph, "the most famous reindeer of all," was the product of Robert L. May's imagination in 1939.
**The copywriter wrote a poem about the reindeer to help lure customers into the Montgomery Ward department store.
**Construction workers started the Rockefeller Center Christmas tree tradition in 1931.
These facts are not mine but obtained from history.com through this web link: http://www.history.com/topics/christmas/history-of-christmas (HISTORY OF CHRISTMAS)
Enjoy the HOLIDAY SEASON and the CHRISTMAS DAY everyone!!!

image source: https://www.hungryhorse.co.uk/christmas-day