Today's Menu Spinach Dal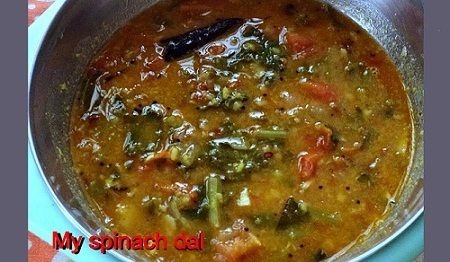 "Spinach Dal" is very healthy Indian pea's curry which is normally used to serve with rice or bread and complete the plate of meals. I need not to say that this will be more healthy and nutritious food for all, because of the spinach.
I had just prepared a spinach dal after learning from the YouTube video. Youtube is very much helpful for me. Youtube is my teacher for many subjects. I always use this site in a variety ways and gain lots of knowledge and confidence too. By the way, the recipe I will share in my next post. As my little girl will come within a few minutes, I am doing everything very fast. Today her exam started, hope she is doing well. She is just on the way.
What you do have in your lunch today?
======================================
Image is my own taken. Article © &sweetmou