Video credits: Jean Beltran-Figues via bitLanders.com
Classic cars, glossy and vintage ones set their wheels at the lushy lawns of Montebello Villa Hotel in Banilad, Cebu City for none other than the event which makes every single car enthusiasts smile, perhaps also giddy a bit.
Last year, James and I went to the 2016 presentation of the participants of the Tour de Cebu at SM Seaside City Cebu. That was our first and since we both enjoyed that event, we both are making sure that we would also be able to have our personal and up close experience witnessing these vintage cars once again with this year's presentation of the participants.
♦

Tour de Cebu

♦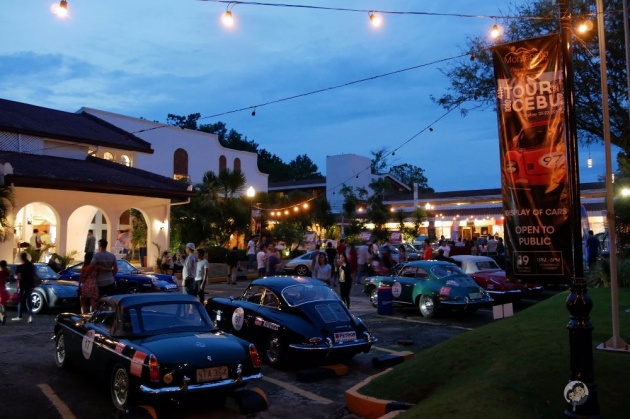 Image credits: Jean Beltran-Figues via bitLanders.com
I couldn't think enough of any other event specifically in Cebu which provides the commoners a free ticket to see and touch expensive vintage, historical cars but Tour de Cebu.
The Tour de Cebu is the country's only 1000-km touristic and historic sports car rally. The event is open to sports cars manufactured in 1972 and older, and is presented once more by the Performance and Classics Enthusiasts (PACE) of Cebu with the able support of the Manila Sports Car Club (MSCC). Information reference: cebudailynews.inquirer.net
What was supposed to be a friendship bonding moment for those vintage car collectors such as Michael Lhuillier turned into a motorsports event which started four years ago, yes that means this year is their fourth consecutive time of showcasing the beauty of these aged but still functioning pretty well cars.



"Preservation of historic sports cars"



Tour de Cebu aims to preserve these type of cars which have aged through years yet they still function well which deserves to be on the road just like the new models in the streets these days.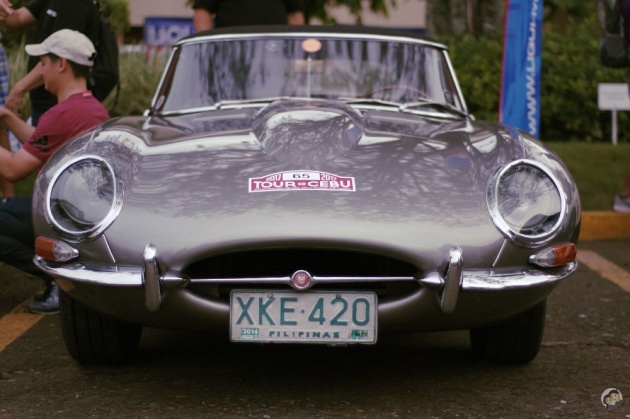 Image credits: Jean Beltran-Figues via bitLanders.com
Enzo Ferrari called it "The most beautiful car ever made", that even the Ferrari 250 GTO's design was inspired by it. The iconic Jaguar XKE is a race car built to be driven for the road as well. This exceptionally restored classic is a Manila Sports Car Club entry and will join TDC for the first time. - Tour de Cebu FB Page
So to do this, the owners and care takers of these cars make it a point to maintain and keep their cars in the most outstanding state. This two day event indeed keeps a special portion to the heart of vintage car enthusiasts because this is one of those times where they can parade and just display the greatness of these vintage sports car.
But more importantly, this also has caught the attention of different car owners and enthusiasts to join and be a part of the annual event. Each year, the participants had been increasing which gives a mark that this indeed has influenced the others who have vintage cars to join and get their wheels in the road.
♦

Tour De Cebu Race Set

♦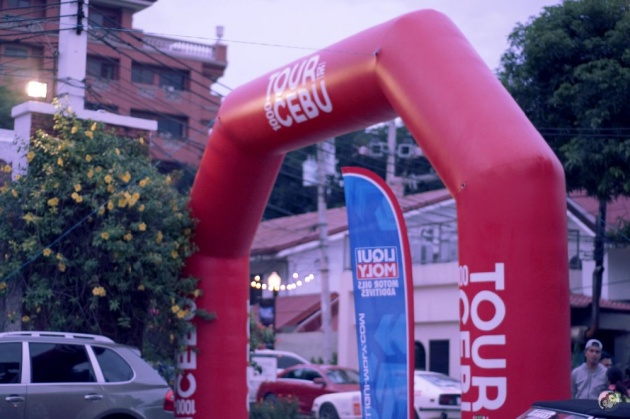 Image credits: Jean Beltran-Figues via bitLanders.com
While we would often think of racing as a game of who's getting to the finish line first just like how other race do, Tour De Cebu is an exemption. It has its own rules and regulations for the said competition and getting to the finish line the earliest won't guarantee a trophy.
The rule here is who arrived at the finish line at the right time. That can sound confusing but with these vintage cars would rally for a good 1,000-kilometer run across the beautiful scenery of Cebu and Bohol. The drivers are accompanied by certain navigator and checkers who's gonna make sure the car arrives at a certain destination at the specified time according to the audited minutes or hours.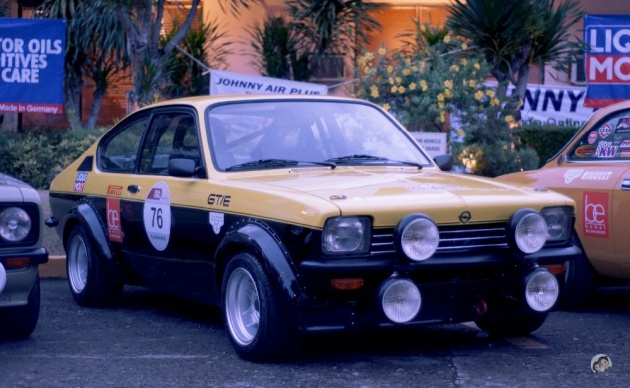 Image credits: Jean Beltran-Figues via bitLanders.com
Because these cars are vintage ones, they are expected to not to run that fast so there's a certain auditing and research performed prior to the event which is the basis for the judges to score the drivers or car owners.
Note as well that this rally was inspired by the famous Mille Miglia, the 1,000-mile open-road endurance race in Italy.
♦

Price At Stake

♦
Every competition, race or contest definitely keeps a specific price on top of the game. The prices are therefore important for the joiners to feel encouraged and pumped to be a part of the race. That is why a glistening price is very important.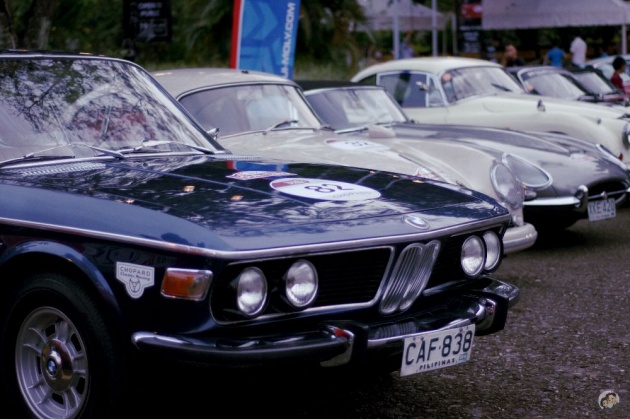 Image credits: Jean Beltran-Figues via bitLanders.com
Last year, Marty Aguilar, the youngest participant took home the trophy in a 1967 Toyota S800. He won out of the 35 participants. This year, there are ten more cars joining which make the list into 45. Information reference: cebudailynews.inquirer.net
♦ 2017 Venue: Montebello Villa Hotel ♦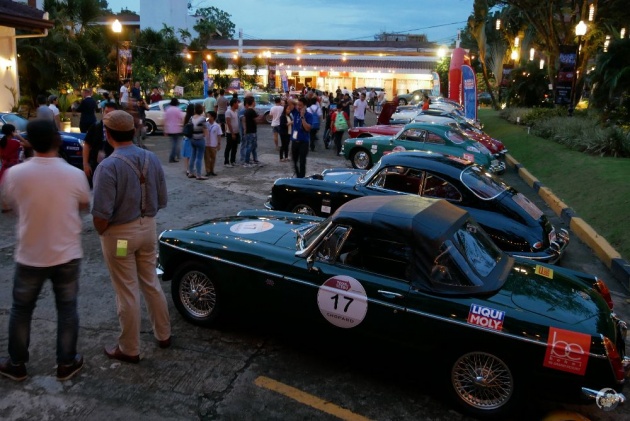 Image credits: Jean Beltran-Figues via bitLanders.com
While last year's event venue was such a great place as it was that point when SM Seaside just opened its doors to the public, Cebu locals and even the guests from all other the cities had been going to the said mall to check this newly constructed leisure location. It has a very interesting designs plus its nearby the South Road Properties of Cebu which means, it has a great view of the ocean and bay. The mall is openly visible for any boat or ship coming and going to Bohol and other provincial islands.
Montebello Villa Hotel is the new presentation venue this year and this doesn't disappoint either. The spacious grounds of the hotel plus their glass walled function room became the event's place of display.
♦

Up Close with the Vintage Cars

♦
Video credits: Jean Beltran-Figues via bitLanders.com
One may refer it lucky for the presentation of the 45 participants and vintage car enthusiasts this year for it didn't rain the entire time that the event was on going. The whole week was full of rain and storms which also gave us doubt if we could go or not. Thankfully, it didn't rain that afternoon from one until six. By evening, the rain made its way to the city.
Traffic almost stopped us but no, we were just a few kms away and we are not gonna stop. We made it and reached Montebello Villa Hotel at three in the afternoon. Its free admission so everyone who have heard about it has reached the location, took selfies and photos of the sports cars.
We didn't waste any minute and immediately took close and wide photos of the cars. My favorite so far was the 1972 MG B.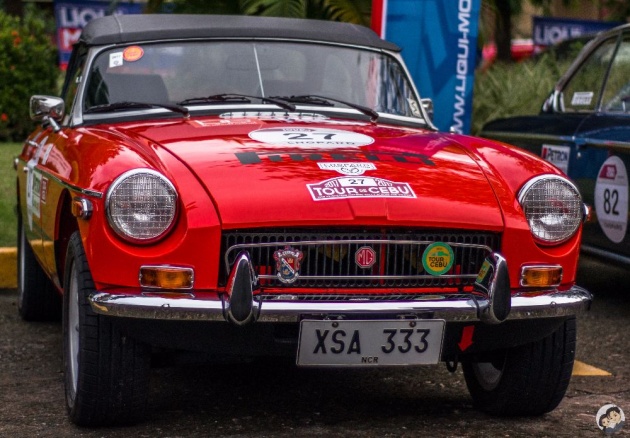 Image credits: Jean Beltran-Figues via bitLanders.com
This vintage British roadster has the classic good looks that spell FUN in the Tour de Cebu grid of historics - Competing for the 2nd time in TDC and coming all the way from Davao City! - Tour de Cebu FB page
Two years ago, Matteo Guidecilli had joined this event. Last year, he was not able to do so as well as this year but there was a celebrity in the house. Domenick Ochoa is also a fan of these vintage cars and so he had joined the event and was flocked by local Cebuanas taking photos with him, he was very accommodating though and he seemed friendly by the way he speaks with the commoners as well as the event organizers and co-participants. Badly, I was not able to take a photo selfie with him and I didn't find out which car was his.
Here are just some of the cars I took a photo of using my Sony NEX-5R with a 50mm Nikon lens: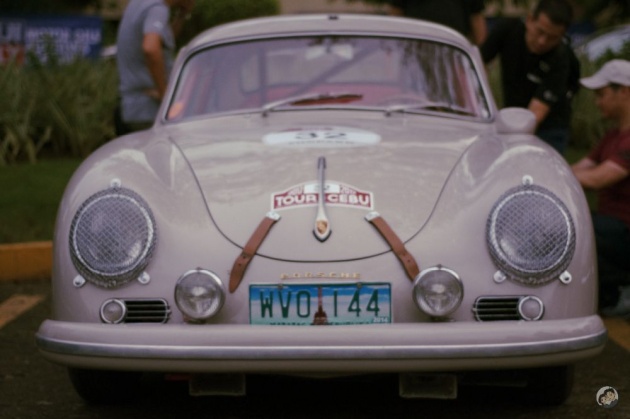 Image credits: Jean Beltran-Figues via bitLanders.com
The Porsche 356 has a rich racing heritage and is considered one of the most fun vintage sports cars to drive in races and rallies. This particular Porsche 356A has joined several local historic circuit racing events and will run anew at the 4th TDC rally with last year's TDC Grand Champion Martin Aguilar behind the wheel. (Photo by Igor Maminta) - Tour de Cebu FB Page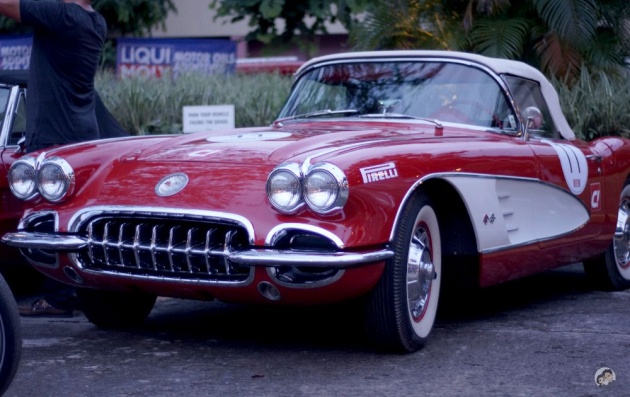 Image credits: Jean Beltran-Figues via bitLanders.com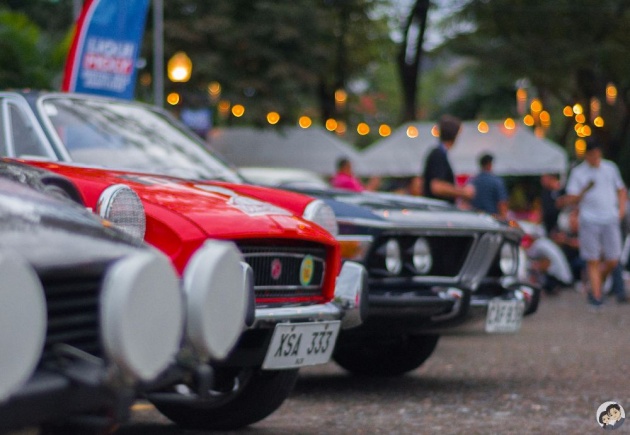 Image credits: Jean Beltran-Figues via bitLanders.com
Event Dates: October 20-22, 2017
Presented by: Pirelli
Co-presented by: BE Grand Resort and Chopard
Official Partners: Petron, Liquimoly, Nissan,Montebello Villa Hotel
Blog entry written and published by Jean Beltran-Figues, A Pinas traveler and photography hobbyist, find more travel blogs in my blog section, click here.