The previous episode Cautious and Analytical
Hello again, the next episode of this narrative has arrived and I hope you enjoyed your weekend.
Our character arrived in London in 1948 to start his apprenticeship at the British bank Hambros. This bank in London was also the correspondent for the family's bank back in the Middle East. A correspondent bank is a term used to explain a financial institution in support of an equal service provider. These banks are able to handle business transactions, take deposits and gather documents in support of the other bank or financial branch.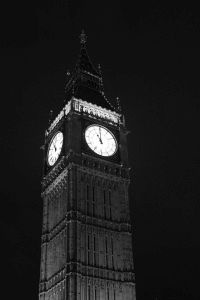 Our character arrived determined yet unsure, all the success up to this point in his life was his father's. A twenty-three year old who was young but hungry, well traveled but inexperienced. The first day he worked at the bank he wasn't given anything to do but as a trainee he wasn't being paid either. Eventually they began rotating him through a number of their departments. A man named Mr. Pennington who was described by our character as a "wonderful man" was the head of the Stocks and Shares Department. It was at this time that he started to learn about letters of credit, stocks and shares.
As a trainee he got first hand experience by visiting a precious metals company that the Hambros bank owned named Mocatta & Goldsmid. This firm originated before the Bank of England and dated back to 1671. Every weekday morning Mocatta & Goldsmid and many others firms met at N.M Rothschild & Sons to fix the price of gold. Nicely dressed our character enjoyed visiting the famous Rothschild Fixing Room located on St. Swithin's Lane. Each person would have their orders with them and someone would start by saying "I'm a buyer at this price." This continued until a buyer and seller agreed on a price, which determined the base price for the product that day. However in 2004, N.M. Rothschild & Sons got out of the precious metals business in London.
Later on our character's older brother asked him to meet a man of importance named Siegmund Warburg. He was an English banker who later on became one of the greatest post war period bankers. Stay tuned as we learn more about this special man in the next episode.
In closing nothing good in life comes easy no matter who you are. For our character we are only at the beginning of his life's long journey to establish his own personal greatness and separate his notoriety from his father's. As we continue with these stories we will see many ups and downs and the hard work it takes to be a successful human being, husband, father, and business owner.