Europe Champions' League draw in the semi-final placed Chelsea against Atletico Madrid and Bayern Munich against Real Madrid. The draw ceremony was held at UEFA's headquarter in Switzerland, neon city.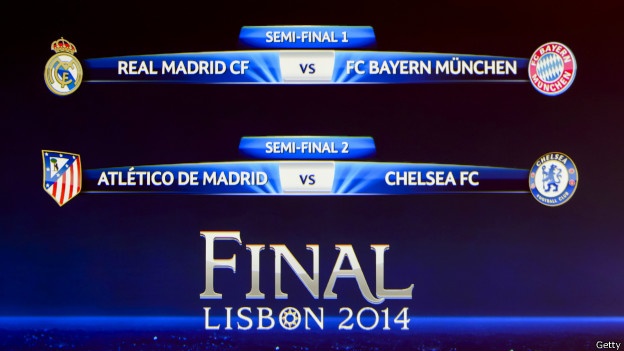 The first semi-final game on April 22 will be done between Chelsea and Atletico Madrid at Atletico Madrid, La Liga leader's home.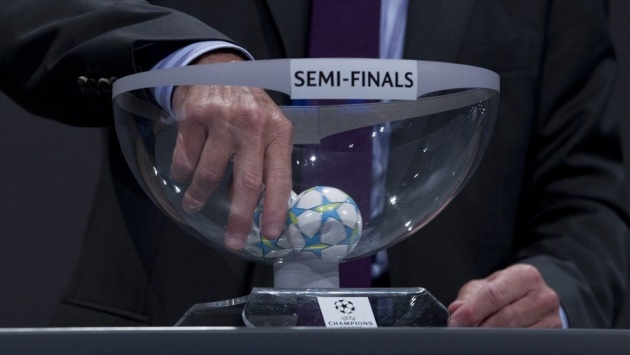 These two teams have faced for last time in 2012 Super League and the London Blues lost the game 1-4 with Radaml Falkayo's hat-trick, to Atletico Madrid. Looking at the history of the league semi-final games, we can see that Chelsea is better than his Spanish rival.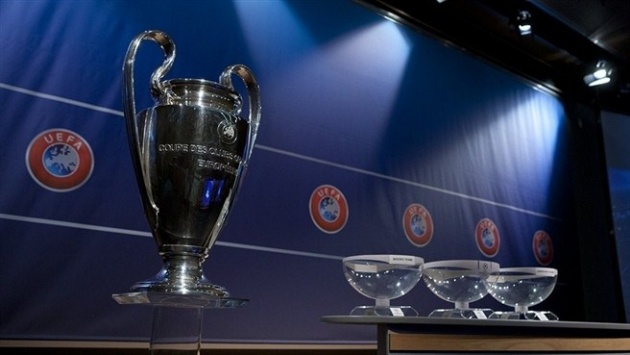 Chelsea with two wins out of six courses in the semi-final against Atletico Madrid, which has reached to the semi-finals three times and only once has found its way into the finals.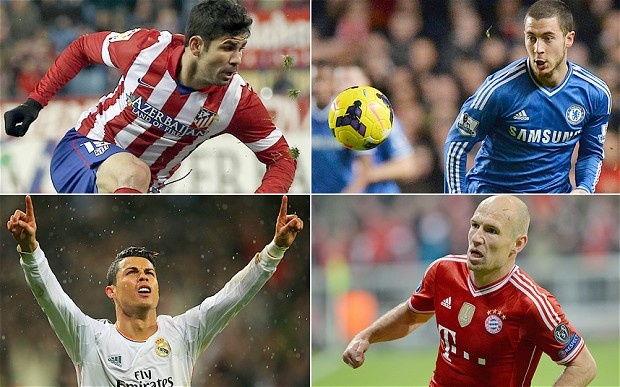 But the match between Bayern Munich and Real Madrid, 23 April will be realistic, hosting by real Madrid.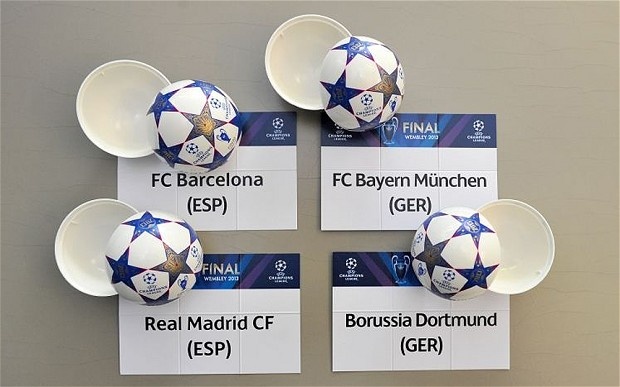 In the past five semifinals, Bayern managed to beat Real Madrid four times. The two teams will play back on April 29 at Bayern's home. The top two teams will face on 3 May in Lisbon, Portugal.