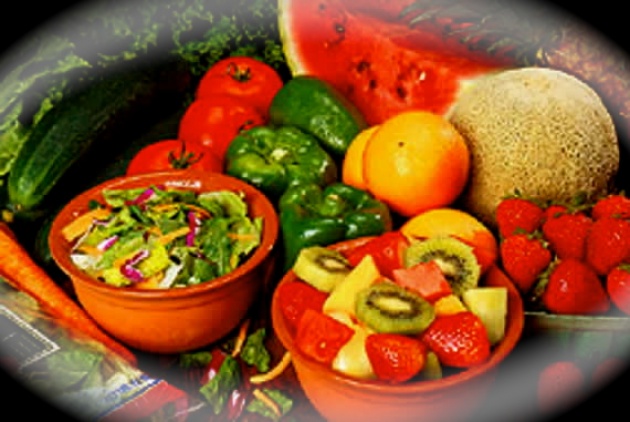 The Codex Alimentarius Commission is joint work of the UN's WHO (World Health Organization) and the FAO (Food and Agriculture Organization) which added new safety standards on range of foods including seafood, melons, dried figs and baby formula milk, and has also proposed and food labeling, While the Commission sets international food safety and quality standards to promote safer and more nutritious food for consumers worldwide, Codex standards also frequently serve as a basis for national legislation, and providing food safety benchmarks for international food trade. The 49-year-old body is meeting in Rome, Italy, this week with more than 600 delegates in attendance, representing 184 countries plus the European Union.
Work of the Commission may stir some negative sentiment regarding a "world" government." There is already some core antipathy toward the United Nations among right-wing movements in the United States. However, globalism cannot be ignored in all things from food to health care. Our safety and security as global citizens can be affected by what we eat, drink or breathe. Threats to health knows no borders.
Here are some of the recent recommendations:
---Melamine in baby milk formula can be lethal at high concentrations and has been used illegally to increase apparent protein content in food products, Previously the Commission adopted a maximum melamine level of one milligram (mg) per kilogramme (kg) and 2.5 mg/kg in other foods and animal feed. The Commission has now set a maximum limit of 0.15 mg/kg for melamine in liquid infant milk. Melamine may appear inadvertently due to its use to make dishware and kitchenware, among other industrial applications, but it is its deliberate use to increase "protein content" that is the problem and has caused deaths/injury in infants.
---Aflatoxins, a group of mycotoxins produced by molds, which are toxic and known to be carcinogenic, the Commission agreed on a safe maximum limit of 10 micrograms/kg for dried figs, together with details on how test sampling should be conducted. The toxic substances can be found in a variety of products such as dried fruits, nuts, spices and cereals at high levels if the produce is not stored properly, according to the WHO.
---Pre-cut melons should be wrapped or packaged and refrigerated as soon as possible and distributed at temperatures of 40 degrees Celsius or less. Cooling and cold-storing was recommended as soon as possible after harvest, while knife blades used for cutting or peeling should be disinfected on a regular basis. "Exposed pulp of the fruit can become a breeding ground for bacteria. This has been linked to life-threatening salmonella and listeria outbreaks, WHO said in the news release.
---Seafood, particularly for molluscs, such as mussels and oysters, have become "a major food safety concern," and the Commission adopted a set of preventive hygiene measures aimed at controling food-borne viruses. According to the WHO: "Viruses are generally more resistant than bacteria and those transmitted by the faecal-oral route can persist for months in bivalve molluscs, soil, water and sediments. They can survive freezing, refrigeration, UV radiation and disinfection but are sensitive to heat." Alsoo see our Blog for Film –"Aquaculture: Answer to Food Insecurity/Poverty".
Mandatory nutrition labeling has become a point of debate globally including in the most developed states. The Commission recommended that food manufacturers across the world label nutritional content on their products to ensure that consumers are better informed. WHO said that the Commission's recommendation is in line with the health agency's Strategy on Diet, Physical Activity and Health and is a "major step forward in promoting healthy eating worldwide." Also See our Blog for Film - "State of Food Insecurity in World 2011"
Link to WHO new Food Safety Standards Media Releas
Ambassador Muhamed Sacirbey - FOLLOW mo @MuhamedSacirbey


Facebook-Become a Fan at "Diplomatically Incorrect"








Twitter – Follow us @DiplomaticallyX







See more at our Popular Video Blogs & Current News Event Articles – www.diplomaticallyincorrect.org