Last 4 days ago, I purchased this shoes from the shop as shown in the image below which costs 0.00089460 BTC. It's actually the +1 Buzz for 5 days which attracted me. LOL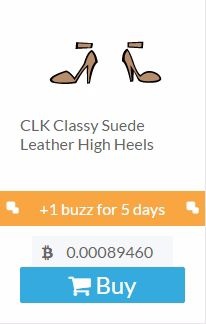 The problem is that I noticed that it is not credited to me as every time the buzz score resets, I could only see a +5 in the direct powerups which I acquired when a friend accepted my facebook invite.
I found out that some also experienced the same problem.
Back to the topic, I emailed bitlander's customer service and here is what they said: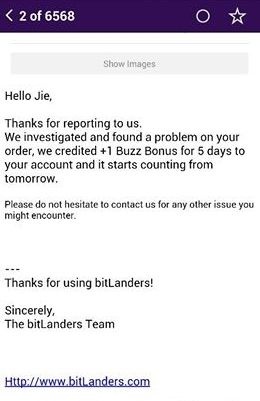 The issue was already resolved and now I can already see the +1 buzz bonus added up to my direct powerups. So lads, if you have issues too regarding not credited buzz bonuses, the best thing to do is to email the team right away. The best customer service for me so far! They are very open to answering queries as soon as they can. :)
cs@bitlanders.com is their email add by the way. :)