Duo Spencer Polanco, who drums out beats using his vocal chords and Herve Alexandre on saxophone, create this unique musical experience which they call 'Saxbox'. This video finds them in the studio combining traditional beatboxing with a saxophone.
The song covered are classic saxophone played tunes. First, Mr. Saxobeat, Destination Unknown, and Pink Panther. The beatboxing medleys performed go from house to jazz to complement the already skilled saxophonist.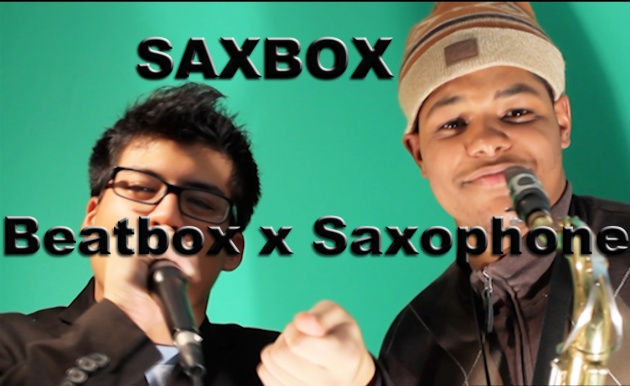 The Saxophonist, Herve Alexandre, won 2nd place at Amateur Night at the world famous Apollo Theater in New York City. Herve Alexandre is recognized as an upcoming Saxophonist, composer, producer, lyricist and performer. Herve Alexandre's band The Sultans of Sound is a band of funky young musicians who primarily play and continue to grow in Jazz while applying the modern sounds of Hip - Hop and R&b to their music.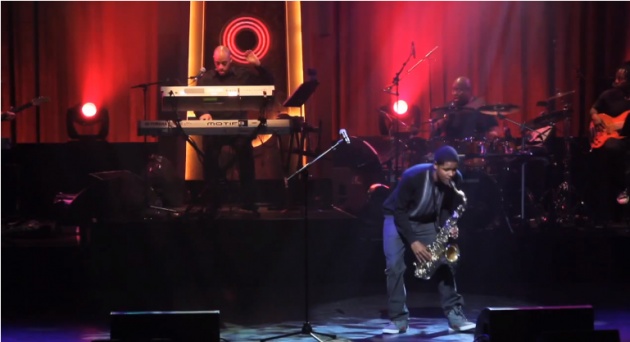 Spencer Polanco, the beatboxer, places 10th best Beatboxer in America in the American Beatbox Championships. Spencer has supported such notable music artists such as, Dead Prez, Doug E. Fresh, Kendrick Lamar, Schoolboy Q, Phil Ade and Rahzel to name a few. Last year he toured with the Vans Warped tour and now hopes to expand his horizon.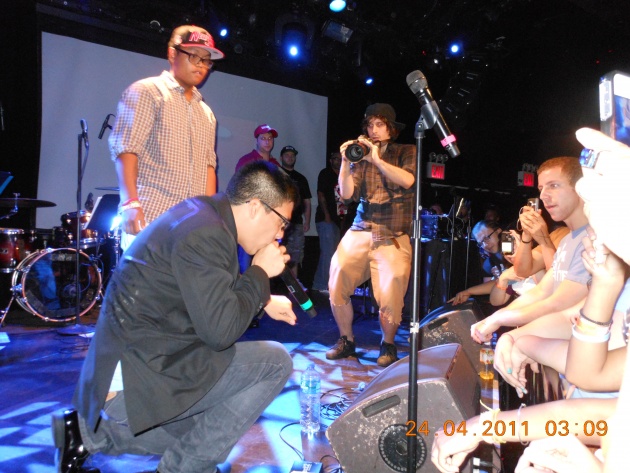 Together they want to take over the world and show there is no limit to the human voice and you can't have too much soul. Curated by themselves they created this video fusing the worlds of human beatboxing and jazz saxophone together. So take a seat, grab a drink and enjoy!