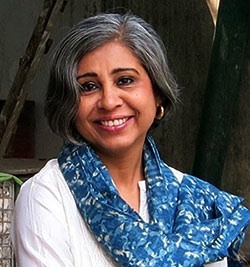 Urmi Basu is the Founder of the New Light Foundation based in Kolkata, India. She was born and raised in Kolkata and has a Bachelor's degree in sociology and a Master's degree in social work. While in the bitLanders studio for an event organized by the Foundation Girl2B (part of bitCharities) where she was the guest of honor, we interviewed her about her work and goals for her Foundation.
BitCharities: Please tell us about yourself and your background?
Urmi Basu: I am a social worker from India who has been working with women in prostitution, their children, and survivors of trafficking for the past fifteen years. In 2000, I set up an organization with less than 200 USD in the red light district of Kalighat Kolkata that reaches out to almost 5,000 people today through its services of education, healthcare, nutritional support, HIV care and support and awareness programs on GBV and women's rights.
BC: Can you please tell us about your Foundation, its inspiration, and its programs for girls in India?
UB: New Light currently runs three residential programs, three drop in shelters and a number of service cluster projects to provide care and support to vulnerable women and children. Through partnership with other domestic and international NGO, New Light attempts to maximize its outreach into the community. With its aim to reduce the gender divide, New Light is committed to engage both boys and men in bringing about a systemic change that would alter the gender dialogue completely.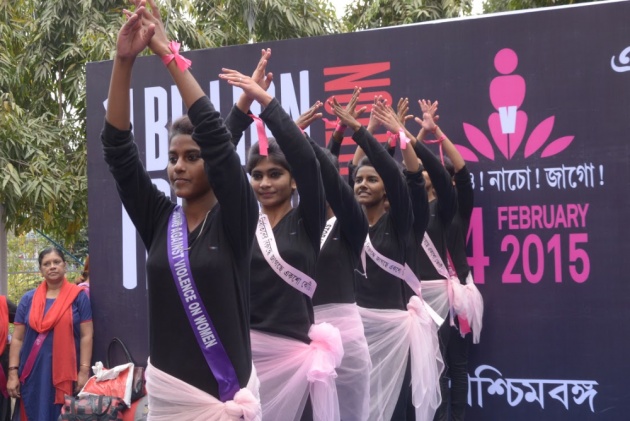 BC: Can you tell us about your collaboration with Girl2B?
UB: New Light partners with Girl2B in providing life transforming educational occupational opportunities to survivors of trafficking and vulnerable young women. The partnership with Girl2B strengthens New Light's outreach and international collaboration that can scaled up the quantum of services provided to the beneficiaries.

BC: Tell us about the event organized by Girl2B in bitLanders studios in your honor, the people you met, and the impact for your Organization.
UB: I extend my deep appreciation to Francesco Rulli and the entire team at bitlanders for hosting an evening of sharing and action to take the issue of gender rights forward at their New York office. It was a rare opportunity where heads of many organizations like Art In Motion, Girl2B, New Somaly Mam Foundation, Village Volunteers, all came together to strengthen the movement. This will create greater collaboration and resource sharing.
BC: How do you think bitLanders and bitCharities can help you achieve your goals and mission?
UB: BitLanders and bitCharities, through their huge network of members, can help us raise the much needed funds for better service delivery. I am hopeful that with its user base, bitCharities can bring the much needed fund that will transform the way we work and also create an army of very engaged people.
BC: How do you see the future for young girls in India and over the world?
UB: The future of this planet depends on how we handle issues of gender equality, safe migration, environmental protection and preservation, while engaging both small and big businesses in making them realize the significance of ethical and responsible engagement in trade and commerce. This world belongs to both men and women, and if half of that potential remains unrealized, the path ahead will not only be difficult but almost impossible.