The start of the war in Afghanistan heads back to October 2001. The major trigger for the beginning of the war was the September 11 attacks on the US. In the terrorist attack of September 11, more than 3,000 civilians lost their lives in New York, Virginia, Pennsylvania, Shanks Ville and Arlington. The other influencing incident was the assassination of the Northern Alliance Leader Ahmed Shah Massoud. Upon the Beginning of the war, The U.S. stated that it would dismantle al-Qaeda, remove Taliban from power. The U.S in line with the Afghan United Front had also a vision of creating a democratic system in Afghanistan.
The war started in Afghanistan in 7 October 2001. It is named the Operation Enduring Freedom and has n't get it's end until now. This war becomes the Second largest running war in war history of the U.S. The Operation Enduring Freedom has included several countries other than U.S. such as UK, Australia, France and lately Canada. In the first phases of the operation, The U.S., British and Afghan forces have been able to remove the Taliban regime from power in the capital city Kabul and most of Afghanistan. After the strongholds of Taliban, southern Kandahar has been destroyed; Taliban and al-Qaeda leaders had fled into Pakistan.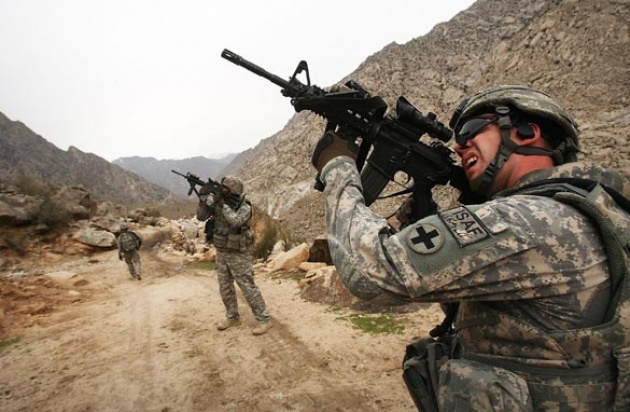 The cost of this war in Afghanistan starting from 2001 to 2006 is reported to be $93.8 billion. The cost of the U.S. soldier in Afghanistan is estimated to be more than one million USD a year. In the civilian casualties of the whole war, there is no official figure. However, The UN reported that 2,777 civilians has been killed in 2010. There were instances of using white phosphorus in the war by the U.S.
According to a survey poll in 2009, 69% of Afghans surveyed thought that the emergence of the U. S. military to remove Taliban was mostly good.