Ways to understand and Increase Buzz Score
(this is my own version where I understand the flow of buzz score with the supporting facts from FAQS and Bitlanders post)
Before you can increase your buzz score you need to know where your buzz score came from, what you need to do and you need to avoid.
What's inside the Buzz Score?
There are 2 component , the Base and the Bonus

A. Base - Definite , Fix, this is your content

1. Micro-blogs

What to post?
- This micro-blogs are short you can Ask questions and share your thoughts with in the community.
- Make it Interesting so that people will buzz it and relate with it.
- You can add pics, use hash tags (#) , and tag other bitLanders users using the @ sign.
- You can post as much as you want as long as it's interesting to the community
Me personally sometimes I post 1-50 microblogs in a day it depends on what comes in my mind that time.
What not to post?
- Non sense post/ no meaning at all
- Repeatedly post (SPAM)
- Do not tag friends and chat in the microblogs you can use private message instead.
(The microblogs system is not meant to be used for peer to peer communication. As microblogs are broadcasted, we encourage you to use the private messages system if you need to communicate with a specific user to keep your content pertinent and interesting to all your followers.) FAQS
- Do not Tag a friend and ask for buzz and sub it's a nono.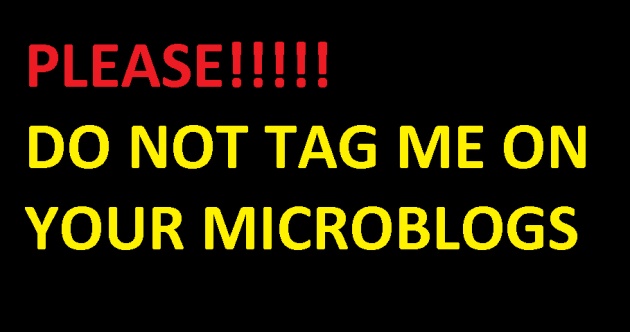 2. Blogs – please focus on this because in blog it gives much high buzz score and revenue
-
- Upon observing the bitlanders for a couple of month, it gives high revenue and high buzz score to the high quality Blog than the other. So you need to share a highly / original content as always to increase your buzz score and earnings.

NOTES: from FAQs I summarized it I know most of you are lazy to read. Like me before
"Your blog must be original, written by you, in your own words, and not copied and pasted from another article or website.
However, if you want to include some sentences from the web in your blog, please use quotes (") and clearly mention or provide the link to the original source.
- High quality blogs receive more points in the Buzz Score.
- Duplicated content copied from the web will be rejected and it may lead to the "suspension of your Account"
- Repeatedly posting duplicated content copied from the web may lead to the suspension of your Account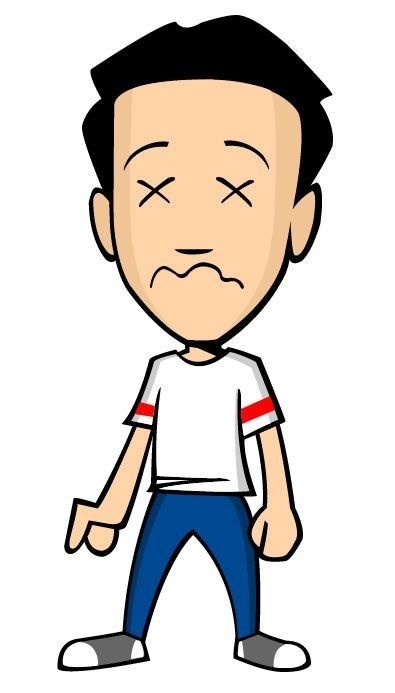 - you can post your articles on bitLanders by providing the link to the original source in your blog so that we know it is not duplicated content. "
- You can add pictures in your blog but not picture alone.
3. Movies – all interesting movies or clip you can post
4. Photo Albums – all interesting picture you can upload

5. Social Media sharing - This is the fastest way to increase buzz score
- Check other's profile if you like their content and interesting to you share it to FACEBOOK ,TWITTER and GOOGLE PLUS
- Share all the content you like the more you share the higher buzz u can get.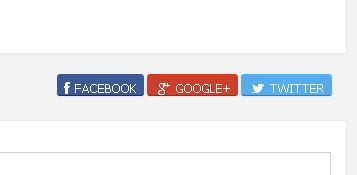 6. Influence – Your content needs to be interesting so that you will gain subscribers that will buzz and share your content to social media portal, it will boost up your buzz score.
HIGHLIGHTS:
DO NOT TAG FRIENDS FOR BUZZ ME AND SUB ME
DO NOT TAG FRIENDS FOR CHATTING USE PRIVATE MESSAGE
DO NOT COMMENT SUB ME AND BUZZ ME
MAKE YOUR CONTENT ORIGINAL
B. Bonus - limited time only
- this bonus expire

1. Subscribers Bonus - more subscriber more buzz score


2. Shop Purchase Bonus - they give +1 for 5 days if you purchase in the shop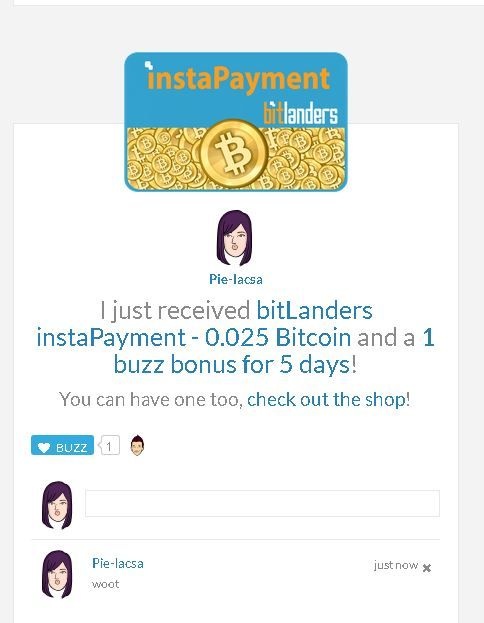 3. Friend Invitation Bonus - invite Facebook friends will give you 1+ instantly and if that person register you will get 10+ for 4 days. Tip: try to convince them to register make them say yes :)


4. Daily Login Bonus - you need to login daily for the free + buzz score that increase everyday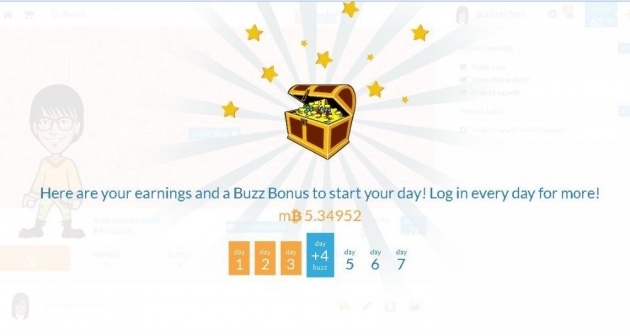 5. Content Treasure Bonus - When you discover content: Earn 1 Buzz Bonus for 1 day when you unlock a hidden treasure by reading, watching and buzzing quality content. (tip stay longer before you buzz it dont just buzz and buzz you need to read his content). It will give you +1 for a day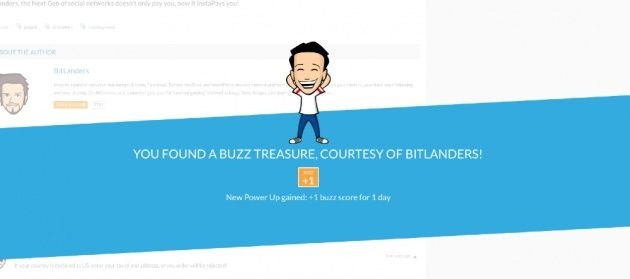 -under construction preparing for images-
Source : FAQS BitLanders